Mediterranean Chicken Wing Recipe with Healthy Ingredients, Spotlight on Cumin and Garlic, Bone Health and Social Media
As fall gears up, I love to get in the kitchen and revisit recipes from around the world. Sharing them with you and highlighting super-healthy ingredients are very important to me because this message is so important: Delicious food can, and should be, healthy food…and healthy food can be delicious! Whether you follow the Mediterranean diet, have adopted a Keto or Paleo plan, or are vegetarian or vegan, once you have access to a repertoire of great recipes with fresh pressed olive oil, you can tailor them to your diet by swapping healthy ingredients as needed. Below you'll find my favorite alternative chicken wing recipe.
Let's get cooking with…
Piri-Piri Drumsticks with Blue Cheese Dip
You don't have to be a football fanatic to love sports bar food like Buffalo hot wings, named for the city that lays claim to them. I like to indulge not only by recreating this favorite dish at home, but also by elevating it with an alternative chicken wing recipe with fresh pressed olive oil that switches from wings to drumsticks—more meat!—glazed with piri-piri, a Portuguese chile sauce available in larger supermarkets or online.
Piri-Piri Drumsticks with Blue Cheese Dip

Nando's Peri-Peri Sauce is my go-to brand (both spellings are correct!). For the blue cheese dip, the ultimate is Cabrales, an artisanal blue from Asturias, Spain. And for even more flavor, I'm replacing celery sticks with fresh fennel. The only prep work—still fast and easy—is the marinade for the drumsticks. Since they need time to absorb all the spices, I like to do this early in the day.

Ingredients

For the drumsticks

2 tablespoons pimentón (smoked Spanish paprika)
2 teaspoons coarse kosher or sea salt
1-1/2 teaspoons ground cumin
1-1/2 teaspoons dry mustard
1-1/2 teaspoons ground fennel seed
1 teaspoon freshly ground black pepper
12 meaty chicken drumsticks
Extra virgin olive oil
Large fennel bulb

For the glaze

3 tablespoons butter
1 clove garlic, minced
1/2 cup Nando's Peri-Peri Sauce or your favorite hot sauce
1 tablespoon fresh lemon juice

For the dip

1/2 cup crumbled Cabrales or other artisanal blue cheese
3/4 cup sour cream
1/4 cup mayonnaise
1 teaspoon Worcestershire sauce
1 to 2 tablespoons milk or cream (optional)
Extra virgin olive oil

Directions

Step One

Combine the pimentón and other spices in a small bowl. Place the drumsticks in a large bowl (or a large resealable plastic bag) and coat them with olive oil. Add the spice mixture and use your hands to distribute it evenly. Cover and refrigerate for 4 to 8 hours.

Step Two

To cook, preheat your oven to 400°F. Line a rimmed baking sheet with foil, then top with a wire rack. Oil the rack and arrange the drumsticks on it. Bake until cooked through, 40 to 45 minutes, turning once or twice with tongs. (Alternatively, you can grill the drumsticks.)

Step Three

While the chicken is cooking, make the dip and the glaze. For the dip, mash the blue cheese in a bowl with a fork. Whisk in the sour cream, mayonnaise and Worcestershire sauce. If desired, thin with the milk or cream. Transfer to a serving bowl and drizzle with olive oil.

Step Four

For the glaze, melt the butter in a small saucepan over medium-low heat. Add the garlic and cook for 2 to 3 minutes. Stir in the piri-piri sauce and lemon juice and bring to a simmer. When the drumsticks are cooked through, remove from the oven, brush on all sides with the glaze, and return to the oven for 5 minutes to set.

Step Five

To plate, trim the fennel bulb, reserving the feathery fronds. Cut in half lengthwise, remove the core, and then slice each half into small wedges. Arrange them on a platter with the drumsticks, garnish with the fronds, and serve with the dip.

Yields 4 appetizers or 2 hearty main dish servings. ​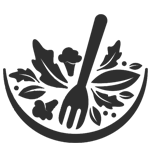 Healthy Ingredient Spotlight
Earthy Cumin
Cumin, the seed of the Cuminum cyminum plant, is a relative of caraway, fennel and parsley and has been used in medicine and cooking for over 4,000 years. Originally found in Egypt, cumin was introduced to the Mediterranean region and Asia (notably India and China) before being brought to the Americas by the Portuguese and Spaniards. Its earthy flavor adds a unique richness to dishes, and it's a mainstay in countless cuisines…from Indian curries and chutneys to Moroccan tagines to Mexican salsas and moles. Buy cumin in seed form. When a recipe calls for ground cumin, do it yourself in a spice grinder.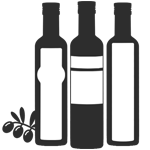 Healthy Kitchen Nugget
Garlic's Key Enzyme: Allicin
Eating garlic every day is one of the tastiest ways to enhance your health. To maximize garlic's benefits, whenever you chop or crush cloves, wait 15 minutes before adding to a recipe. That's the time it takes for a key enzyme to trigger allicin, one of many compounds in garlic that help fight heart disease, inflammation and damage from oxidative stress. For the greatest benefits, eat garlic raw, as in salad dressings, or minimally cooked, like in a fast stir-fry.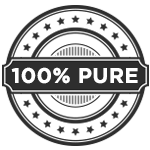 For Your Best Health
Selenium for Bone Health
When it comes to bone health, most of us think of calcium and vitamin D. But another needed nutrient is the trace mineral selenium. New research shows that a shortage could lead to problems including increased bone turnover, reduced bone mineral density and a higher risk for bone disease. Selenium is also important for reproductive health, proper thyroid hormone function, and combating oxidative damage and infections. All it takes is 55 micrograms a day. You can get about that much from 1.5 ounces of yellowfin tuna, 3 ounces of halibut, 4 ounces of shrimp or sardines, 7 ounces of light meat chicken or just one Brazil nut—a crazy-rich source!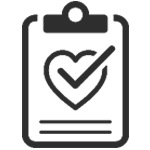 Fitness Flash
Screen Time and Increased Stress
There's no doubt that we're all spending more and more time on social media and tapping into streaming services, sometimes as a way to cope with stress or as an antidote to physical distancing. But these are trends that started long before the pandemic. Problem is, excessive screen time can take a toll on emotional and physical health. It can actually increase stress thanks to bad news overload and lead to weight gain, sleep disorders and even addiction to social media or other outlets, like computer games or online gambling.
According to a study published in the Journal of Medical Internet Research, the takeaway is that media in general and social networks in particular can help you cope when they provide support and fact-based, positive information and when you steer clear of both sensationalized and false news. Also, put exercise in your playbook—it can work wonders on stress, anxiety and insomnia as well as give you a break from day-to-day problems.
Get More Recipes In Your Inbox!