Squash and Carrot Soup Recipe, Spotlight on Turmeric, Add a Microplane Grater to Your Kitchen, Anti-inflammatory and Antioxidant Turmeric Properties, and Limiting Dangerous Downtime
I love a dish that's easy to make yet tastes complex with layers of flavor and, even better, is also comforting on a cold day. The first recipe in this issue of The Olive Oil Hunter Newsletter delivers on all counts. The directions for many vegetable-based soups suggest boiling the vegetables before puréeing them, but that technique is no match for roasting to bring out all their natural sweetness, which, in turn, adds richness to the finished dish. Because I so want to introduce you to turmeric, often under appreciated in American cooking, I'm also including a second recipe that features it—chai masala, an amazing spice mix that makes it easy to create your own chai tea (or coffee) at home. Enjoy!
Squash and Carrot Soup
Squash and Carrot Soup

This dish is easy to make yet tastes complex with layers of flavor and, even better, is also comforting on a cold day. I recommend roasting your vegetables—before puréeing them—for maximum flavor and enhanced natural sweetness.

Ingredients

2 tablespoons extra virgin olive oil, plus more for drizzling
2 pounds squash, such as butternut, acorn, or Hubbard, halved, seeded, and cut into large pieces
4 large carrots, scrubbed and quartered
1 onion, quartered
1-1/2 cups chicken or vegetable broth, homemade or low-sodium canned
1 teaspoon cinnamon, preferably Vietnamese, plus more to taste
1/2 teaspoon turmeric
1/4 teaspoon freshly grated nutmeg, plus more to taste
Freshly ground black pepper to taste

Yields 6 servings.

Directions

Heat your oven to 425°F. Coat a large baking sheet with the olive oil and add all the vegetables, with the squash pieces skin side up. Roast for 30 minutes, flip the vegetables with a spatula, and roast for another 20 minutes. Once the vegetables are cool enough to handle, scrape all the squash flesh from its skin and transfer to your food processor along with the carrots, onions, 1 cup of the broth, and the spices. Pulse a few times, adding more liquid as needed until it reaches a purée consistency. Taste and add more cinnamon and/or nutmeg as desired.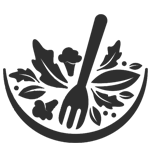 Healthy Ingredient Spotlight
Turmeric
India is the land of intriguing spices, rich and deep, and none more colorful than turmeric. The country produces nearly all of the world's turmeric and its 1.3 billion people consume 80 percent of it! Turmeric (Curcuma longa) belongs to the Zingiberaceae family, which also includes ginger, and you can see the similarity between them when you hold up the edible parts, the rhizomes. Fresh turmeric reminds me of a thick tree trunk with a tight network of branches. Also, like ginger, turmeric has been used for thousands of years in both sweet and savory dishes in India and throughout South Asia and into the Middle East, Africa, and beyond. Apart from its culinary history, turmeric has been widely used in Eastern medicine, in religious ceremonies, and even as a natural coloring. Essential in Indian dishes from kormas to dals, it's also delicious in sauces, stews, broths, salad dressings, juices, and baked goods for depth of flavor and a jolt of color.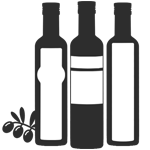 Healthy Kitchen Nugget
Kitchen Tool Recommendation: Microplane Grater
If you don't yet have a Microplane grater (or two), it's time to add this essential to your culinary gadget drawer. It makes fast work of grating nutmeg, not to mention finely zesting lemons, limes, and oranges. The graters are available everywhere from Amazon to top homeware retailers like Williams-Sonoma.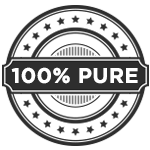 For Your Best Health
Anti-inflammatory and Antioxidant Turmeric
Most of the interest in turmeric comes from its powerful polyphenol curcumin, which is thought to have anti-inflammatory and antioxidant properties, although research done in Western countries hasn't quite been able to explain how it works. Interestingly, we know that, on its own, curcumin has a low bioavailability, meaning the body isn't able to draw out and make the most of its nutrients. According to a report in the journal Foods, you can increase that bioavailability by having black pepper, rich in the active ingredient piperine, along with turmeric. So, every time you reach for turmeric, grab your black peppercorn grinder, too.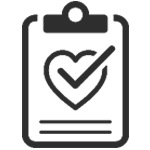 Fitness Flash
How to Limit Dangerous Downtime
Working at home has its merits, but there's a potential downside, too—more time spent sitting and less energy expended. In fact, according to a post from the American College of Sports Medicine by fitness and wellness experts Alicia T. Bryan, PhD, FACSM, and Raymond Jones, PhD, many people are clocking another three hours of sedentary behavior a day on top of the eight hours we're already averaging. "With the recent rise in virtual learning, teleworking, and health-mandated quarantines/isolations, we can be confident that adverse health outcomes will eventually emerge among those who now find themselves classified as physically inactive or insufficiently active," their report stated.
How to stop this dangerous activity slowdown? One key piece of the advice given by Drs. Bryan and Jones is to reimagine Zoom meetings (business and social) with these pointers:
Limit meetings to one hour or less.
Have breaks between meetings rather than scheduling them back to back so you can get in some light movement or even a short workout.
Spend 5 minutes in a standing activity for every 25 minutes you're seated.
Between calls, practice stretches at your desk that target the hips, hamstrings and lower back.
They also offer the reminder that everyone can achieve health gains through small, incremental bouts of physical activity, even just five minutes at a time to start. Here are more ideas—they're written with meeting organizers in mind, but can be adapted by anyone wanting to be more active.
Get More Recipes In Your Inbox!