Annie's Flourless Chocolate Hazelnut Cake Recipe, Spotlight on Hazelnuts and Chocolate and Boosting Positivity for Better Health
One of the greatest "secrets" about extra virgin olive oil is how easily this healthful fat can substitute for the traditional saturated fats, like butter and lard, that are the core of many baked goods, especially desserts. As you experiment, I recommend starting with the mildest olive oil in your cabinet, especially for lighter cakes and cookies. But for Valentine's Day, let's go bold with an amazing chocolate cake that delivers benefits from numerous healthy ingredients. Enjoy!
Annie's Flourless Chocolate Hazelnut Cake
Annie's Flourless Chocolate Hazelnut Cake

Annie Paterson, the multitalented proprietress of Nullamunjie Olive Oil in Australia, generously shared one of her signature recipes when we got together. The hazelnuts provide another punch of healthy fats. Serve slices with fresh berries and, for a touch of indulgence, vanilla ice cream or a dollop of whipped cream.

Ingredients

1/3 cup plus 3 tablespoons top-quality cocoa powder
1/3 cup hot water
1 cup bittersweet chocolate chips
2/3 cup extra virgin olive oil
1 1/4 cups packed light brown sugar
1 cup finely ground hazelnut meal
4 large eggs, separated

Directions

Step 1

Preheat your oven to 350°F. Line a 9-inch springform pan with a round of parchment paper on the bottom and a long strip around the inside walls. If making your own hazelnut meal, pulse 2/3 cup toasted whole nuts in a food processor to a mealy consistency, about 12 pulses—don't go too far or you could end up with a paste. Measure out 1 cup (reserve any excess to sprinkle on cereal or yogurt).

Step 2

In a large mixing bowl, combine the cocoa powder and hot water, and whisk until smooth. Melt the chocolate chips in the top of a double boiler, stirring constantly. Add the melted chocolate to the cocoa-hot water mixture along with the olive oil, brown sugar, and hazelnut meal. Stir until thoroughly combined, and then whisk in the yolks, one at a time; set aside.

Step 3

Beat the egg whites until soft peaks form. Gently fold half the whites into the chocolate mixture with a rubber spatula. When well combined, fold in the remaining egg whites, and then scrape the mixture into the prepared pan.

Step 4

Bake for 60 minutes or until a toothpick or cake tester inserted into the center of the cake comes out mostly clean—some moist chocolate may remain as the cake should be fudgy, like a brownie. Let the cake cool completely in the pan, then remove it and carefully peel off the parchment.


Serves 8 — Recipe courtesy of the Fresh-Pressed Olive Oil Club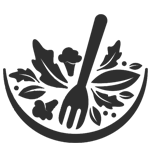 Healthy Ingredient Spotlight
Hazelnuts
Hazelnuts are one of the unsung stars in the nut category, with a sweet taste that's best when roasted but not salted. A one-ounce serving delivers 3 grams of fiber, 4 grams of protein, and 17 grams of fat—76% are healthy monounsaturated fats and 12% are healthy polyunsaturated fats. Hazelnuts are also an excellent source of vitamin E and the minerals copper and manganese, and a good source of B1, B6 and magnesium. While ground hazelnuts make an excellent flour substitute, these nuts aren't only for desserts—they're great in place of breadcrumbs and they add crunch to salads and veggie side dishes. A handful makes a satisfying snack.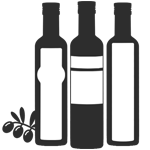 Healthy Kitchen Nugget
Dark Chocolate for the Win
Much research has been done on the potential health benefits of dark chocolate. A study review published in The FASEB Journal of the Federation of American Societies for Experimental Biology looked at 19 articles and found that dark chocolate and cocoa do indeed contain significant polyphenols, antioxidant-rich nutrients that may help lower blood pressure and even cholesterol. But what exactly is dark chocolate, and how can you balance the sugar that's added to make a very bitter food—cacao—so delicious?
Chocolate is defined by the percentage of cacao it contains, before other ingredients like cocoa butter, sugar, and vanilla are added. Cacao is made from the fleshy white seeds within cacao pods. Bittersweet chocolate has the highest ratio of cacao to other ingredients. It has to be at least 35% cacao, but the best choices are usually 70% or more—with just enough sugar to create a great taste. Semisweet chocolate—the vast majority of chips sold at most supermarkets—is about 55% cacao, while milk chocolate can be as low as 10% but more often is about 40%. So, it's easy to see why eating a box of bonbons with a high sugar content is not going to deliver many antioxidants, but rather tons of calories. Always look for the percentage rather than just the designation of "dark" or "semisweet" when buying. Have fun researching new brands, and read the taste profiles on manufacturers' websites—you might like a 72% bar better than a 64%! A great American brand to try is California-based Guittard. Storage tip: Keep chocolate away from moisture, heat, and extreme temperatures—a cool 60°F is ideal.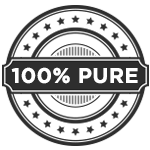 For Your Best Health
Boost Positivity for Better Health
Emotional health is vital to overall health. With all the distress we've faced over the last year, it's more important than ever to look for ways to boost positivity. An amazing resource is the Greater Good Science Center at the University of California, Berkeley. The Center sponsors groundbreaking scientific research into social and emotional well‐being and shows you how to apply their findings to your personal life through articles, videos, quizzes, podcasts, free online courses, and the wonderful "Happiness Calendar" full of ideas for doing good and feeling great. Check out the February installment and sign up to get the calendar by email every month.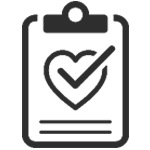 Fitness Flash
Circadian Rhythms and You
Have you ever noticed that you feel more tired around the time of a full moon? Research done at the University of Washington, the National University of Quilmes in Argentina, and Yale University found that the body's natural circadian rhythms tend to take advantage of the extra natural light after dusk on the nights leading up to a full moon, when the "waxing moon" is in the sky. Whether they were living in cities or rural areas, study participants slept the least and went to bed the latest during this monthly occurrence. "We hypothesize that the patterns we observed are an innate adaptation that allowed our ancestors to take advantage of this natural source of evening light that occurred at a specific time during the lunar cycle," says lead author Leandro Casiraghi, a postdoctoral researcher in the biology department at the University of Washington. Note your sleep and wake times around the time of the next full moon; if you wake up cranky, it could be because you're going to bed too late and missing out on some important zzz's.
Get More Recipes In Your Inbox!