The Ultimate Tex-Mex Chili Recipe, Spotlight on Urfa Peppers and Capsaicin, Plus How to Combat the Harmful Effects of Sedentary Behavior
Cold days almost demand comfort foods, and one of my favorites is a hearty bowl of chili. I love the depth of flavor you can build with spices along with the convenience of cooking it in one pot. This issue of The Olive Oil Hunter Newsletter also features one of the most exotic spices in my pantry—black Urfa chili. A mainstay in the Middle East for centuries, it has recently become better known in the West because current events in Syria have made it very hard to find its kitchen cousin, Aleppo pepper. Now let's get cooking…
The Ultimate Tex-Mex Chili
Rich and Hearty Chili

A mix of rich spices takes run-of-the-mill chili to a whole new level. You'll need a few hours for the flavors to develop, but not a lot of active effort. And the results are more than worth it! If you prefer to start with dried beans, soak a total of two cups of your favorite variety or varieties and add them to the pot when you add back the cooked beef. Made with beans, this chili is a good source of important fiber as well as other nutrients.

Ingredients

3 tablespoons extra virgin olive oil
2 large onions, diced
3 garlic cloves, minced
16 ounces baby portobello or white button mushrooms, sliced thin
2 pounds ground beef, chicken, or turkey
1 6-ounce can tomato paste
1 28-ounce can whole peeled tomatoes with liquid
2 15-ounce cans great northern beans, rinsed and drained
2 15-ounce cans kidney beans, rinsed and drained
3 bay leaves
2 cinnamon sticks
1 teaspoon ground cumin
1 teaspoon Worcestershire sauce
2 tablespoons ancho chili powder
½ teaspoon each cayenne, allspice, and coarse salt
1 tablespoon apple cider or sherry vinegar
Optional toppings for serving: diced raw onions, shredded cheddar cheese, sour cream, and crushed corn or tortilla chips as desired

Directions

Step 1

Heat a large stockpot or Dutch oven. Add the oil and then the onions and garlic. Cook over medium heat until soft. Add the mushrooms and sauté until soft. Add the ground meat in batches and cook until browned. 

Step 2

Push everything to the sides of the pot and add the tomato paste. Cook it until it turns a deep, brownish red and then fold it into the vegetables and meat. Add the rest of the ingredients and stir to combine. 

Step 3

Bring to a simmer, cover, and cook for three hours, stirring every half hour. If the liquid is evaporating too quickly, place the lid ajar. Remove the bay leaves and serve with your choice of toppings. 

Yields 8 hearty servings.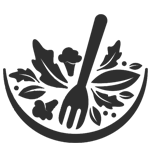 Healthy Ingredient Spotlight
Urfa Peppers
Turkey occupies a unique place on the globe, at the intersection of Europe and Asia. Straddling the Black Sea to the north and the Mediterranean to the south, it's a hotbed of amazing herbs and spices. Black Urfa chili (Capsicum annuum) takes its name from the ancient southeast town of Urfa—local farmers grow it in the surrounding hills.
In many areas of Turkey, Urfa chili, also known as Urfa biber or Urfa pepper, is as common on the dinner table as cracked black peppercorns are here. I'm still amazed when I see it growing:
These peppers are red and shaped like bell peppers, but pack a taste that a bell pepper can only dream of! Urfa peppers magically turn maroon as they ripen. Then, unlike most peppers that are simply dried after harvest, they go through a double process—sun-dried by day and tightly wrapped at night, a technique that preserves their oil content, enriches their flavor, and deepens their color to a purple-black. They're then stone-ground into small flakes and mixed with some sea salt and sunflower seed oil to further enhance flavor and texture.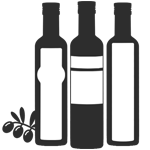 Healthy Kitchen Nugget
Cooking with Black Urfa Peppers
Black Urfa chili adds rich smokiness to Middle Eastern dishes, and it's especially delicious on lamb boreks, koftis, kebabs, and other grilled meats, as well as on veggies. It's also wonderful in many other cuisines—think French stews and South American pork roasts. It will enliven your favorite salad dressings and wet and dry rubs, jazz up simple scrambled or fried eggs, and bring extra depth and a hint of heat to brownies, blondies, hot chocolate, and even a scoop of chocolate ice cream.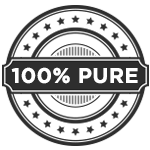 For Your Best Health
Capsaicin and Urfa Peppers
As with all peppers, at the heart of black Urfa chili's heat is capsaicin, the naturally occurring compound that determines how sweet or hot a pepper is. Capsaicin has antioxidant and antibacterial properties, so it may help protect against infection, improve digestion, and possibly one day have a role in anti-cancer therapies. According to a report published in Molecules, there's some evidence that eating hot pepper every day helps curb hunger and may even lead to a higher calorie burn rate. Research is underway to figure out the best daily amount, but in the meantime you can test out the theory yourself.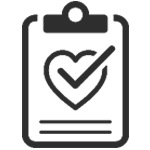 Fitness Flash
Combat the Harmful Effects of Sedentary Behavior
Between the weather and the pandemic, you might be hunkered down at home, but it's never been more important to be active. According to new global guidelines from the World Health Organization regarding physical activity and sedentary behavior, published in a special issue of the British Journal of Sports Medicine, it takes more daily exercise than currently prescribed to counter the harmful effects of sitting for long periods of time, defined as 10 or more hours a day, often a combination of a desk job and evenings spent watching TV. Logging more exercise minutes can lower the risk of early death, which has been linked to being sedentary, to the level of someone whose lifestyle is quite active.
While any amount of physical activity is better than none when it comes to good health, the guidelines emphasize aiming for 150 to 300 minutes of moderate-intensity or 75 to 150 minutes of vigorous-intensity exercise, or the equivalent combination of the two, every week, and the more, the better. A good daily goal is 30 to 40 minutes of moderate exercise. It's fine to start slow and gradually build frequency, intensity, and duration over time.
Here's how the report describes moderate and vigorous exercise:
Moderate-intensity activity increases heart rate and induces a degree of breathlessness that still allows a person to talk. Examples include brisk walking, dancing, and raking leaves.
Vigorous-intensity activity substantially increases heart rate and breathing rate. Examples include cycling, running/jogging, swimming, carrying heavy objects, walking up the stairs, digging in the garden, and playing tennis.
The report states that it's also important to strength train on two or more days of the week, or three times (roughly every other day) if you're over 65 to enhance physical functioning. And, of course, do whatever you can to reduce sitting time.
Stuck inside? "There are plenty of indoor options that don't need a lot of space or equipment, such as climbing the stairs, active play with children or pets, dancing, or online yoga or Pilates classes," said Emmanuel Stamatakis, PhD, professor at the University of Sydney and co-editor of the special issue.
Get More Recipes In Your Inbox!