Composed Roasted Beet Salad Recipe with Balsamic Vinegar, Spotlight on Whisks, Speaking More than One Language to Fight Alzheimer's, and Protecting Against Falls at Every Age
Roasting brings out the flavors of autumn vegetables, making them exceptionally delicious—and the only thing better than drizzling them with extra virgin olive oil is also adding a few drops of rich balsamic vinegar from Modena, Italy. That's why I'm so excited to announce my third collection of artisanal vinegars from the T. J. Robinson Curated Culinary Selections and the following recipe so that so well highlights my balsamic vinegar, Condimento Exclusivi Barili.
Also in this issue…If you're looking for new pastimes as the weather changes, consider learning another language—a study review found that the brain reserves you'll create could delay the arrival of dementia symptoms. And to protect physical health at every age, get to know simple steps to help prevent falls.
Composed Roasted Beet Salad
Composed Roasted Beet Salad

This is a great time of year to sample the savory sweetness of yellow beets. Roasting beets intensifies their surprising sweetness, a palate-pleasing contrast to the greens in this recipe. The bold flavors in this salad need just olive oil and balsamic vinegar to dress it, but you'll need to bypass imposters and source true aceto balsamico from Italy—see the Healthy Ingredient Spotlight in my newsletter.

Ingredients

4 large yellow beets
2 tablespoons extra virgin olive oil, divided use, plus more for drizzling
1 tablespoon balsamic vinegar from Modena, plus more for drizzling
4 cups assorted salad greens
2 ounces Parmigiano-Reggiano shavings
1 ounce chopped hazelnuts

Directions

Preheat your oven to 400°F. Line a rimmed sheet pan with parchment paper. Trim the beets but don't peel them, and cut into quarters. Transfer to the sheet pan and toss with 1 tablespoon olive oil. Roast until tender, up to one hour. Out of the oven, roll up the beets in the parchment paper and allow them to sit for 10 minutes; this makes it easy to now take off the peels. Toss them with the rest of the olive oil and the tablespoon of vinegar. Divide the greens among four plates and top with equal amounts of beets, cheese shavings, and hazelnuts. Drizzle with more olive oil and vinegar.

Yields 4 servings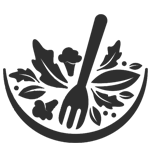 Healthy Ingredient Spotlight
Authentic Balsamic Vinegar
As those of you who have already been enjoying the vinegars of the T. J. Robinson Curated Culinary Selections know, after years of requests from members of the Fresh-Pressed Olive Oil Club, I made it my mission to source the best artisanal vinegars on the planet. That meant distinguishing true aceto balsamico or balsamic vinegar from its many pretenders.
With so many bottles on store shelves labeled "balsamic," it's important to know how to choose correctly. First and foremost, the vinegar must be completely crafted in Modena, a city within the Emilia-Romagna region of Italy, according to exacting, centuries-old standards enforced by the local consortiums. Anything else is, quite simply, not balsamic vinegar. Beyond this, the ultimate quality of a Modena balsamic depends on the skill of the producer, including knowing what wood to pick for each period of aging.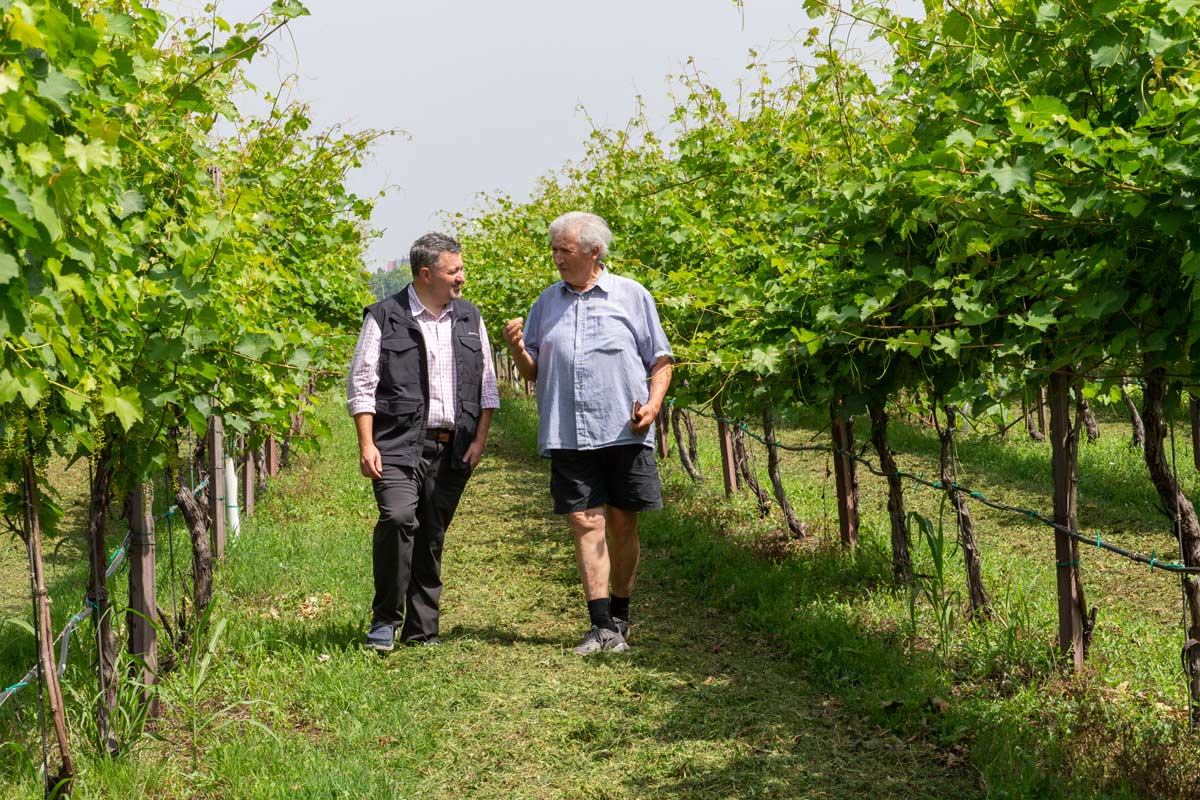 A few different types of balsamic vinegars are available within the strict guidelines. There is Aceto Balsamico Tradizionale DOP (Denominazione di Origine Protetta or Protected Origin Denomination), which can take generations to make and is wildly expensive. That's because it's crafted exclusively from cooked grape must—all parts of the grapes are used—and aged for a minimum of 12 years and sometimes 25 years or even longer. A few ounces cost well over a hundred dollars, so it's not used for cooking or making vinaigrettes but for drizzling sparingly on foods as a finishing touch.
The next is Aceto Balsamico di Modena IGP (Indicazione Geografica Protetta or protected geographical indication). It must be made from grape must and wine vinegar only and aged in wooden barrels for at least two months, but can be aged for as long as three years, which allows it to get sweeter and more harmonious as it achieves the perfect ratio of density to acidity. Many companies take the industrial route, rapidly boiling down the grape must, which often imparts the taste of burnt toast, and aging for the bare minimum.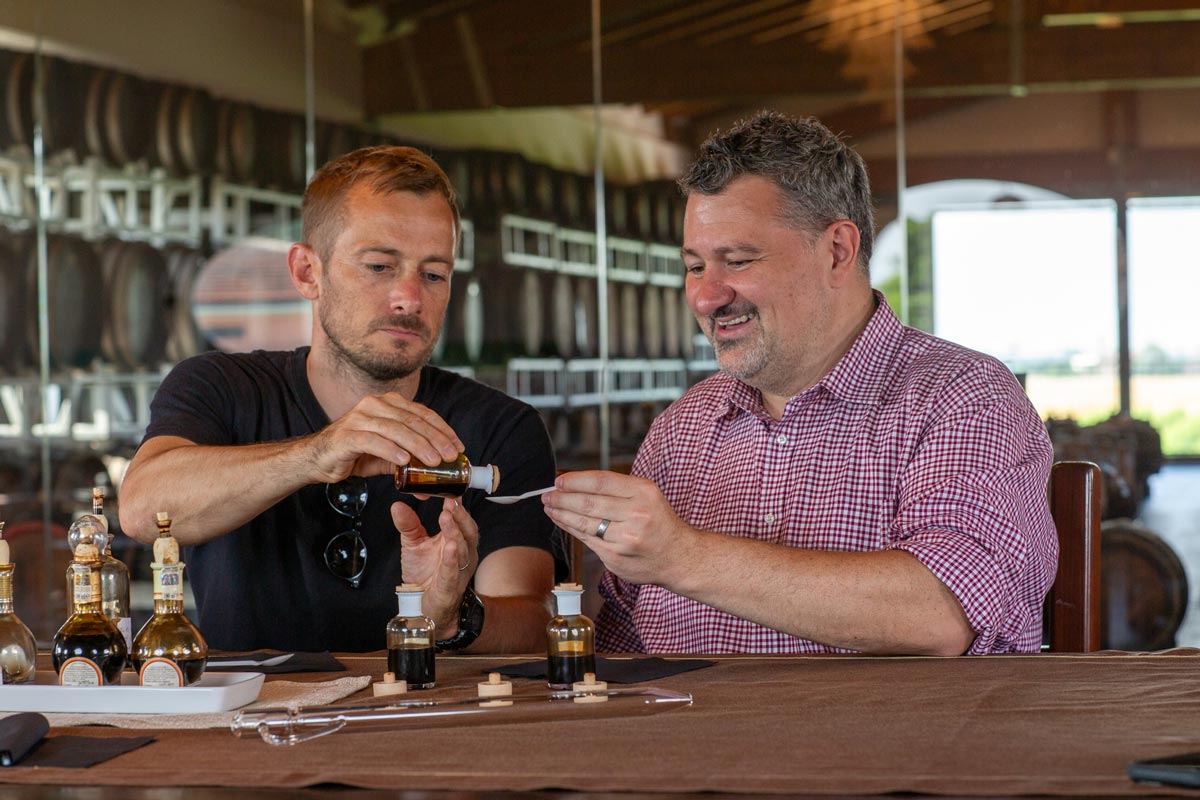 The Acetomodena balsamic in my collection is a special IGP vinegar called Condimento Barili Exclusivi. The "condiment" designation allows producers more freedom to craft a vinegar that goes beyond strict IGP requirements with a taste akin to that of the Aceto Balsamico Tradizionale—it has the perfect balance of acidity, sweetness from grape must, and woodiness from the barrel aging.
Why you should have this vinegar in your kitchen: A pure balsamic vinegar, sweet and thick, is a culinary essential. It adds the perfect finish to cheeses, salads, grilled foods from vegetables to meat, and even desserts, like strawberries and figs.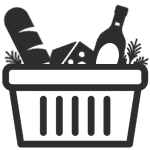 Quick Kitchen Nugget
Whisks Aplenty
Having a few well-made whisks makes important cooking prep steps nearly effortless. But with so many sizes—and shapes—available, how do you know which ones you really need?
Start with a French whisk, long and narrow with numerous loops of wire, or tines, great for beating eggs and making egg-based sauces, custards, and curds. Add a balloon whisk, an overall large whisk that balloons to more of a ball shape at the end, for combining large volumes of dry or wet ingredients and whipping cream and egg whites if you don't have a stand or hand mixer. Balloon whisks typically have fewer loops than smaller whisks so that ingredients don't get caught in them. A very small mini-whisk is ideal for beating small quantities of vinaigrette, a single egg, or cocoa and milk for a cup of hot chocolate. There are more exotic shapes you can buy, like a flat whisk for reaching all around a saucepan and a coiled whisk (with a small oval of coiled wire at the end), if you're an equipment lover.
Most important is whisk construction. Cheaply made whisks fail early on—the wires pop out of the handle or they just don't have enough loops to be effective. Look for whisks made of high-quality, dishwasher-safe stainless steel. To avoid scratching nonstick saucepans, you'll also want whisks made of silicone—just keep in mind that they're more fragile and tend to require more arm work on your part.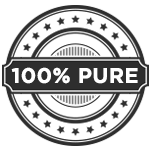 For Your Best Health
Sprechen Sie Deutsch?
Or Italian, French, or Spanish? Today may be a great day to start! A new review conducted at UCLA and published in the Journal of Alzheimer's Disease examined the numerous and often conflicting studies on whether regularly speaking two or more languages can help fight Alzheimer's.
According to the review's results, being bi- or multi-lingual does increase the brain's cognitive reserve, a protective effect thought to stem from the executive control involved in managing multiple languages. The review acknowledged that findings in the various studies reviewed were not consistent when it came to factors like the age at which people should start learning another language, how proficient they need to be in it, or how often they need to use it. There also isn't hard evidence that it can prevent Alzheimer's, but most did find that the increased cognitive capacity and resilience of the brain's frontal lobe from learning languages can delay the emergence of dementia symptoms by about 4 to 5 years. And that delay has a potentially significant impact on the course of the disease for those who get it. Another positive is that learning a new language can be fun in the here and now, especially with easy-to-access programs like Duolingo and Babbel, which have apps for your smartphone and free trials.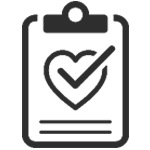 Fitness Flash
Protecting Against Falls At Every Age
We face not only mental but also physical perils as we age, and one of the most devastating can be a fall that breaks a bone, especially a hip. UNLV assistant professor, physical therapist, and board-certified neurological clinical specialist Jennifer Nash, DPT, CNS, explains it's hard to recover from a hip fracture, and afterward, many people are unable to live on their own. More than 95% of hip fractures are caused by falling, usually by falling sideways. Women account for three-quarters of all hip fractures, often because of osteoporosis, which weakens bones and makes them more likely to break. Recovery from a broken hip can be grueling. It can land you in the hospital for a week and possibly a care facility afterward to continue healing.
During recovery, every activity of daily living, including any exercise, can be painful. That pain can create a vicious cycle when it comes to physical inactivity: The less you do, the less you will be able to do. Decreased activity leads to decreased strength and function, which leads to deconditioning, increased fear of activity, and decreased quality of life. This can all lead to even greater inactivity, Dr. Nash points out.
The answer is to do your best to prevent a fall in the first place with a plan based on guidelines from the National Council on Aging:
Participate in a good balance and exercise program. Try a community exercise program or get started on an individualized program with the help of a physical therapist.
Check in with your healthcare provider. Review any medications you're taking for side effects that include dizziness. In fact, if different specialists have prescribed different medications for you, ask your primary care doctor or pharmacist to review them all for negative interactions. Have your blood pressure checked—some people experience dizziness from a blood pressure drop when they stand up from seated exercises or just from being in a chair.
Have your vision and hearing checked annually. Three components make up the body's balance system: vision, proprioception (the ability to sense where you are with your feet), and the vestibular system (the inner ear). Dr. Nash says hearing is important for your balance. If you can't hear someone coming up behind you, you might get startled and trip. Or maybe you can't hear someone warning you about an uneven surface, which could lead to a fall. At a certain age, she says that, compared to single-focus lenses, bi-focal or tri-focal lenses can be problematic because they can lead you to look through the reading lens to climb stairs or uneven surfaces, and that can create depth-perception issues.
Create a safe home environment. Remove any and all tripping hazards like loose cords and clutter along the floor, even throw rugs. Improve your lighting, especially on stairs, which should have at least one railing. Add grab bars in key areas like the shower and near the toilet. Make sure there's a night light on the path to the bathroom to lessen the chance of falling if you wake up in the middle of the night to go.
And if you ever do experience a fall and hit your head, call your doctor right away and ask about getting evaluated for a traumatic brain injury or TBI. Don't wait for symptoms to appear.
Get More Recipes In Your Inbox!