Baked "Fried Zucchini" Recipe, For Your Best Health: The Benefits of Olive Oil and Alzheimer's
It's hard to escape all the talk about artificial intelligence (AI), and it has its proponents and its detractors, but a recent study showed how it can be a superhighway to important health advances. A group of international scientists used it to suss out which phytochemicals, specifically types of polyphenols, contribute to one of the most important benefits of olive oil: fighting Alzheimer's disease. Though early in the game, the research is welcome news. One thing that there's no question about is the exquisite taste of fresh-pressed olive oil (a sign of high polyphenol content), and this recipe for baked "fried zucchini" is a wonderful way to enjoy it.
Baked "Fried Zucchini"
Baked "Fried Zucchini"

Traditional friend zucchini is such a popular appetizer, especially when dipped in zesty tomato sauce, but it's almost always more breading and bland oil than a healthful way to eat your vegetables. My baked version offers all the taste you're looking for in a way that elevates the zucs. For a quick and easy homemade sauce, see The Oil Olive Hunter Newsletter #137.

Ingredients

2 medium zucchini, sliced into 1/8-inch rounds
2 tablespoons extra-virgin olive oil
1/3 cup whole wheat flour, more as needed
2 eggs
1/2 cup freshly grated Reggiano-Parmigiano cheese
1/2 cup panko breadcrumbs
1 tablespoon finely chopped fresh basil
1 teaspoon sea salt
1/2 teaspoon freshly ground black pepper

Directions

Step 1

Preheat your oven to 350°F. Line a rimmed sheet pan with parchment paper. Combine the zucchini slices and olive oil in a large bowl and toss to coat well.

Step 2

Set up three shallow bowls or pie plates. Put the flour in one, whisk the eggs in another, and in the third, stir together the cheese, panko, basil, salt, and pepper. One at a time, dust the zucchini slices with flour, dip them in the egg, then in the cheese mixture, and place them on the sheet pan.

Step 3

Bake until the coating turns brown and crispy, for 40 minutes, rotating the pan halfway through.

Yields 4 servings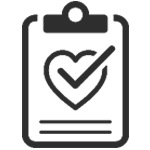 For Your Best Health
The Benefits of Olive Oil and Alzheimer's
The Study: "Alzheimer's disease: using gene/protein network machine learning for molecule discovery in olive oil," Human Genomics, July 2023.
The Summary: An international group of researchers, including scientists from Yale and Temple universities, used artificial intelligence to uncover the promising potential of extra virgin olive oil (EVOO) in combating Alzheimer's disease (AD).
EVOO's neuroprotective effects have garnered a lot of attention in recent years. The Mediterranean diet, rich in EVOO, has been associated with a reduced risk of dementia and cognitive decline. To go the next step, this research team was able to create a unique algorithm by integrating AI, chemistry, and omics (an emerging multidisciplinary field that includes genomics and epigenomics) to identify which specific bioactive compounds in EVOO could contribute to the treatment and prevention of AD and analyze how they interact with the complex pathways involved in AD. Most interesting, they did this by comparing them to the actions of FDA-approved drugs for AD.
The study adds to the growing evidence that the Mediterranean diet, rich in EVOO, supports brain health, mitigates dementia and cognitive decline, and can potentially provide a basis for consideration in future clinical studies to treat not only Alzheimer's but other chronic conditions as well.
From the Abstract: "Previous studies suggest that extra virgin olive oil (EVOO) may be helpful in preventing cognitive decline. Here, we present a network machine learning method for identifying bioactive phytochemicals in EVOO with the highest potential to impact the protein network linked to the development and progression of the AD…The calibrated machine learning algorithm was used to predict the likelihood of existing drugs and known EVOO phytochemicals to be similar in action to the drugs impacting AD protein networks. These analyses identified the following ten EVOO phytochemicals with the highest likelihood of being active against AD: quercetin, genistein, luteolin, palmitoleate, stearic acid, apigenin, epicatechin, kaempferol, squalene, and daidzein (in the order from the highest to the lowest likelihood)." 
From the Study's Results: "Our model allowed us to predict with 70.3% ± 2.6% accuracy which previously FDA-approved drugs were in phase 3 and 4 trials for AD specifically versus all other FDA-approved drugs not in AD trials. The resulting 64 models were used for scoring the EVOO phytochemicals; the probabilities of these phytochemicals predicted to be similar to the drugs in FDA phase 3 and 4 trials were then averaged to produce the final consensus prediction. EVOO phytochemicals with the highest probability of being like compounds in FDA trials were considered most likely to be biologically active."
From the Study's Conclusion: "It is well known that diet and lifestyle influence health. Machine learning is a novel, cost-effective way to evaluate the potential health benefits of individual EVOO phytochemicals. The present study provides an approach that brings together artificial intelligence, analytical chemistry, and omics studies to explore the interactions of phytochemicals with pathways involved in a disease state, information that can lead to the identification of novel therapeutic entities in a natural product (that contains a heterogeneous mixture of phytochemicals). The analyses identified several individual EVOO phytochemicals that have a high likelihood of interfering with AD, a few of which (e.g., quercetin, genistein) have shown promising effects on AD pathogenesis. Others (e.g., luteolin) are worthy of further in vitro and in vivo study. It is only through the conduct of such studies [that] the predictive utility of our machine learning approach [will] be validated. While the results of the present study shed light on how EVOO may help treat or prevent AD, the same approach may be applied to identify EVOO phytochemicals (or other food constituents) that treat other diseases, such as hypertension or dyslipidemia."
Get More Recipes In Your Inbox!