Apple Sauté Recipe, Spotlight on Cinnamon, Lowering Blood Pressure and The Positive Impact of Cardio
There's nothing quite like the enticing aromas of the holidays. Whether your passion is baking and building a gingerbread house from scratch or crafting the perfect eggnog to sip by a roaring fire, there's one pantry essential that you just can't do without—cinnamon. What I love most about this tasty tree bark—yes, that's where it comes from!—is that it adds so much richness to all kinds of dishes. In fact, when you use cinnamon in a recipe that calls for sugar, you can often cut back on the amount of sweetener, especially in fruit-based desserts. Enjoy!
Apple Sauté
Apple Sauté

More elegant than a baked apple yet healthier (and faster to make) than apple pie, this sautéed dish is a great way to satisfy a sophisticated sweet tooth. If you want to indulge even further, it's amazing over a scoop of rich vanilla ice cream.

Ingredients

For the apple sauté

8 -10 shelled almonds
1/2 lemon
2 Macoun, Granny Smith, or Gala apples, cored
1 tablespoon walnut or grapeseed oil
1/2 cup apple cider, a liqueur like Poire Williams, or a sweet wine like Sauternes
1/2 teaspoon All-American Gingerbread Spice (recipe below)
1/4 teaspoon vanilla
Cinnamon, preferably Vietnamese, to taste

For the All-American Gingerbread Spice

1 tablespoon whole cloves
2 tablespoons cinnamon, preferably Vietnamese
2 tablespoons allspice
2 tablespoons ground ginger
1 tablespoon grated nutmeg
1/4 teaspoon freshly ground black pepper

Directions

Step 1

Toast the almonds in a small sauté pan for 3-5 minutes. When they're cool enough to handle, chop coarsely and set aside. Using a microplane grater, zest the lemon half, setting aside the zest. On a cutting board, slice the apples horizontally into circles about one-half-inch thick, and then squeeze the juice from the lemon half over them. Heat the oil in a large skillet over medium-high heat and add the apples in one layer (do this in batches if needed to avoid crowding). Sauté for 2-3 minutes on each side until lightly browned. Reduce the heat to low and simmer, covered, until the slices have released all their juices and feel tender when pricked with a knife tip, about 5 minutes. Using a slotted spatula, lift the apples from the pan and transfer to a serving plate. Add the lemon zest, cider/liqueur/wine, gingerbread spice, and vanilla to the pan and rapidly boil down to a syrup, whisking constantly, about 3-5 minutes. Pour the sauce over the apples, and top with the chopped almonds and a sprinkle of cinnamon.

Step 2

Pulverize the cloves in a coffee bean grinder and transfer to a small bowl along with the other spices. Whisk to combine and funnel into an airtight glass jar. Note: Wipe out the grinder very well to remove all traces of cloves.

Yields 2 servings.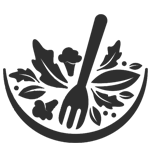 Healthy Ingredient Spotlight
Ancient Cinnamon
Cinnamon has been valued the world over for centuries for medicinal purposes, for religious ceremonies, to make fragrances, and as a sweet and spicy recipe ingredient. Cinnamon was once such a coveted commodity that wars raged between countries over its trade. The only "fight" today is over which cinnamon to use. There are a handful of different types, all species in the Lauraceae family: Ceylon cinnamon from Sri Lanka (known by the country's former name), Indonesian cinnamon, cassia cinnamon from China, and what I love most for its intensity, Vietnamese cinnamon (Cinnamomum loureiroi), world renowned for its spicy sweetness.
The harvesting of cinnamon is unique compared with that of other spices. The traditional technique involves chopping young trees down to stumps, waiting for new shoots to rise, and then culling curls of new bark to dry. Artisanal farmers in Vietnam do it differently—they make a strategic cut around the base of each tree and let the bark dry in place to concentrate its natural oils before the quills are harvested.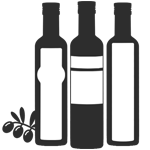 Healthy Kitchen Nugget
Savory Cinnamon
If you reach for cinnamon only to top your lattes or add sweet spice to smoothies and oatmeal, it's time to discover some of the many cuisines that use it for savory dishes like dried-fruit-and-nut-laden Persian rice, Moroccan tagines, Mexican moles, Vietnamese pho, and Greek moussaka. Cinnamon is also an important ingredient in many global spice blends that you can mix up and have ready to go for a dry rub or a flavor boost:

Baharat is a mainstay in Middle Eastern cuisines around the Arabian Gulf as well as in Greece, Turkey, and Northern Africa—it gives rich flavor to roasted lamb for shawarma, chickpea stews, curries, rice dishes, and roasted vegetables.

Five-spice powder is a must for Chinese dishes such as stir-fries and roasted pork.

Garam masala is an essential ingredient for many Indian curries and the classic chicken tikka masala. Chai masala is a spicy blend that takes your favorite cup of tea to the next level (it also tastes great in your morning coffee or when added to hot milk).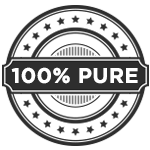 For Your Best Health
Cinnamon and Lower Blood Pressure
In ancient times, cinnamon was the go-to remedy for respiratory and digestive ills. We're still learning about its benefits today. According to a review paper in Pharmacognosy Research, the phytochemicals in cinnamon could be good for brain health, boosting the brain's ability to use glucose, the energy source that supplies every part of the body. These phytochemicals also are being studied as a way to help lower blood pressure, manage diabetes, and boost heart health, along with fighting off cell damage caused by toxins in our environment.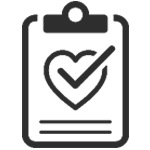 Fitness Flash
Heart-Pumping Cardio
Trying to reach the national guidelines to exercise for at least 150 minutes every week can seem daunting until you break that number up into manageable chunks—almost magically, exercise becomes an attainable goal. Now a new study from researchers at Massachusetts General Hospital not only confirms that this approach works but has also uncovered just how exercise might deliver various health benefits in such short order.
According to the study, published in Circulation, about 12 minutes of heart-pumping cardio exercise leads to impactful changes in the circulating levels of metabolites, substances that are created during metabolism and are in the driver's seat when it comes to insulin resistance, oxidative stress, inflammation, longevity, and more. After exercise, glutamate, a metabolite linked to heart disease and diabetes and decreased longevity, fell by 29%, and DMGV, one linked to an increased risk for diabetes and liver disease, fell by 18%. There's a reason they call exercise free medicine!
Get More Recipes In Your Inbox!