Classic Balsamic Vinaigrette and Filet Mignon Alla Modena Recipes, Spotlight on Balsamic Vinegars and How to Maximize Taste When Making Salads
Vinegar Essentials, Part II: Balsamic Vinegar
Balsamic reigns supreme in the world of vinegar, but there are many imposters. Seeing the word balsamic on the label isn't a guarantee about what's inside. Here's what you need to know. I'm also sharing two of my favorite recipes. In addition to being delicious, they show the wide range of dishes that balsamic vinegars can enhance.
Classic Balsamic Vinaigrette
Balsamic Vinaigrette

This vinaigrette must be in your repertoire. It can also be made in a blender or food processor: Pulse all ingredients except the olive oil for a few seconds (the machine can mince the garlic for you), and then, with the machine still running, slowly add the olive oil through the opening in the lid/top until the mixture is blended. (You'll find that a vinaigrette with honey will quickly emulsify and create a thick dressing.) For deeper flavor, add more vinegar, one teaspoon at a time.

Ingredients

1 teaspoon honey
2 tablespoons balsamic vinegar, such as Barili Exclusivi Condimento
1 teaspoon Dijon mustard
1/8 teaspoon fine sea salt
1/8 teaspoon finely ground black pepper
1 small garlic clove, peeled and minced
1/4 cup extra virgin olive oil

Directions

Step 1

In a medium mixing bowl, whisk together the honey, balsamic vinegar, mustard, salt, pepper, and garlic.

Step 2

Add the oil and whisk continuously until the dressing is emulsified.

Yields a scant 1/2 cup
Filet Mignon Alla Modena
Filet Mignon Alla Modena

This recipe is inspired by the beef dish served at Ristorante Cavallino in Modena, Italy.

Ingredients

3 tablespoons all-purpose or white whole-wheat flour
1/2 teaspoon each fine sea salt and freshly ground black pepper
4 6-ounce filet mignon steaks, about 1-1/2 inches thick
2 tablespoons extra virgin olive oil
4 tablespoons balsamic vinegar, such as 15 Barili or Barili Exclusivi Condimento
1/2 cup beef stock

Directions

Step 1

Combine the flour, salt, and pepper in a pie plate. Heat a cast-iron skillet or other heavy pan large enough to hold the steaks, and then add the olive oil. Once the oil shimmers, dredge both sides of each steak in the flour mixture, shake off any excess, and add to the pan. Sauté for about 4 minutes, and then flip to cook the other side, about 4 minutes more for rare.

Step 2

When the steaks are done to your liking, transfer them to four dinner plates. Deglaze the pan with the balsamic, and then add the stock. Reduce the liquid to a thick sauce.

Step 3

Spoon equal amounts over each steak and serve.

Yields 4 servings.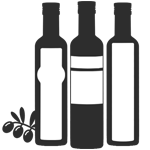 Spotlight on Balsamic Vinegar
How to read between the lines on labels
The condimento aceto balsamico in my inaugural vinegar collection was a tremendous hit, but I knew I wanted to push the envelope even further in terms of flavor, so I worked hand in hand with the experts at Acetomodena in Modena, Italy. One of the most important points I want to share with you is the difference between select types of balsamic.
The pinnacle of balsamic vinegar is Aceto Balsamico Tradizionale DOP (denominazione di origine protetta or protected origin denomination), which can take generations to make and is wildly expensive. That's because it's crafted exclusively from cooked grape must—all parts of the grapes are used—and aged for a minimum of 12 years and sometimes 25 years or even longer. A few ounces cost well over a hundred dollars, so it's not used for cooking or making vinaigrettes but for drizzling sparingly on foods as a finishing touch.
The next category is Aceto Balsamico di Modena IGP (indicazione geografica protetta or protected geographical indication). It must be made from grape must and wine vinegar and aged in wooden barrels for at least two months. That sounds straightforward, but there are huge variations in its production. Acetomodena's IGP is made artisanally, aged in barrels with a maximum volume of 300 liters (about 80 gallons) for as long as three years, which allows it to get sweeter and more harmonious as it achieves the perfect ratio of density to acidity. Mass producers tend to use only the minimum amount of grape must and giant 40,000- to 50,000-liter barrels (10,000-plus gallons) for aging, resulting in a product that lacks the quality and taste of a finely crafted vinegar.
I'm so excited about my new selection, a special reserve condiment reminiscent of a fine DOP that's both affordable and approachable called Barili Exclusivi Condimento all"Aceto Balsamico di Modena IGP." The "condiment" designation allows producers more freedom to craft a vinegar that goes beyond strict IGP requirements (there are two important consortiums in Modena to make sure certain rules are adhered to for every type of vinegar). Tasting the different balsamic vinegars in Acetomodena's two cellars, one reserved for DOP and the other for IGP, I was able to compare and contrast, to see how condimento is akin to the Aceto Balsamico Tradizionale, assimilating its characteristics in a shorter amount of time.
My Barili Exclusivi Condimento is the perfect balance of acidity, sweetness from grape must, and woodiness from the barrel aging. I liken it to when vintners create a cuvée, blending wines from various barrels to create a finished product that is greater than the sum of the parts. The ultimate quality of the balsamic depends on the skill of the producer, including knowing what wood to pick for what period of aging. Mine was aged in small cherry wood barrels that impart a sweetness and allow for more contact surface with the vinegar during the last two years of aging than would larger barrels.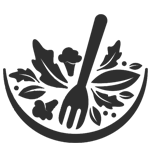 Food Pairings
Enjoying Balsamic Vinegar
Because the finest balsamic is rich and sweet, just a few drops will enhance just about every food, from a risotto to a charcuterie plate to berries and ice cream. Pair it with your extra virgin olive oils to dress mature or fresh cheeses, from Parmigiano-Reggiano to fresh mozzarella. Drizzle it over cured meats like prosciutto, speck, and salami as well as cooked salumi, such as mortadella; tomatoes with a sprinkling of Maldon salt; composed salads with cheeses and fruits; cooked vegetables, fish, beef, lamb, and egg dishes; strawberries or pineapple "carpaccio" over vanilla ice cream; flourless chocolate cake and banana or zucchini quick breads; and on French toast along with butter and berries. It can withstand some heat, but use it judiciously in cooking—add it at the very end of a recipe such as a risotto, then top each serving with a few more drops.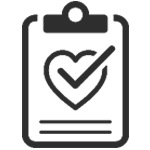 Healthy Kitchen Nugget
The best-dressed salad
To maximize taste when making salads, prep your greens by rinsing and drying them in a salad spinner—dressing coats them better when they're dry, and it won't be diluted by water clinging to the leaves. Rather than simply pouring vinaigrette over your salad, mix it in with two forks or tongs. Also, keep in mind that vinaigrettes aren't just for salads; drizzle them over roasted vegetables and cold meats and use them in place of mayonnaise as a sandwich spread. Vinaigrette will keep for up to a week in the fridge—just shake well or whisk as needed before using it.
Get More Recipes In Your Inbox!