Rich and Hearty Chili Recipe, Grinding Your Own Meat, How to Boost the Gut Microbiome and The Risks of Shortchanging Yourself on Sleep
Cold winter nights demand soul-satisfying dishes, and this chili recipe really delivers. Rich spices and slow cooking give it depth of flavor—there's also a health advantage of all those spices. While the answer to winter's chill isn't to hibernate, it pays to take a look at how much quality sleep you're getting. Turns out the risks of poor-quality sleep are much greater than you might realize.
Rich and Hearty Chili
Rich and Hearty Chili

A mix of rich spices takes run-of-the-mill chili to a whole new level. You'll need a few hours for the flavors to develop, but not a lot of active effort. And the results are more than worth it! If you prefer to start with dried beans, soak a total of two cups of your favorite variety or varieties and add them to the pot when you add back the cooked beef. Made with beans, this chili is a good source of important fiber as well as other nutrients.

Ingredients

3 tablespoons extra virgin olive oil
2 large onions, diced
3 garlic cloves, minced
16 ounces baby portobello or white button mushrooms, sliced thin
2 pounds ground beef, chicken, or turkey
1 6-ounce can tomato paste
1 28-ounce can whole peeled tomatoes with liquid
2 15-ounce cans great northern beans, rinsed and drained
2 15-ounce cans kidney beans, rinsed and drained
3 bay leaves
2 cinnamon sticks
1 teaspoon ground cumin
1 teaspoon Worcestershire sauce
2 tablespoons ancho chili powder
½ teaspoon each cayenne, allspice, and coarse salt
1 tablespoon apple cider or sherry vinegar
Optional toppings for serving: diced raw onions, shredded cheddar cheese, sour cream, and crushed corn or tortilla chips as desired

Directions

Step 1

Heat a large stockpot or Dutch oven. Add the oil and then the onions and garlic. Cook over medium heat until soft. Add the mushrooms and sauté until soft. Add the ground meat in batches and cook until browned. 

Step 2

Push everything to the sides of the pot and add the tomato paste. Cook it until it turns a deep, brownish red and then fold it into the vegetables and meat. Add the rest of the ingredients and stir to combine. 

Step 3

Bring to a simmer, cover, and cook for three hours, stirring every half hour. If the liquid is evaporating too quickly, place the lid ajar. Remove the bay leaves and serve with your choice of toppings. 

Yields 8 hearty servings.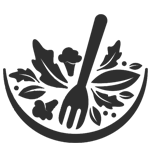 Healthy Ingredient Spotlight
Grinding your own meat
Convenience rather than flavor is the reason to buy packaged ground meat at the market. Doing the grinding yourself allows you to choose your cut of beef (and fat content) or, in the case of chicken or turkey, your desired mix of light and dark meat. A home grinder, like the attachment made for the KitchenAid mixer, is great, but you can grind your own with the steel blade of a food processor using the pulsing function. The secret to a great grind is a chill-down for the meat and the grinder parts/processor blade. For meat in particular, this keeps more of the fat integrated and creates less fat smearing on the sides of the workbowl.
Prep the meat by trimming as needed and then cutting it into 1-to-2-inch cubes. Place the cubes in a single layer on a sheet tray and pop it into the freezer along with your grinding blade for about 30 minutes—you want the meat cold and firm, but not frozen.
There's no limit to how much meat you can run through a dedicated grinder. For the average size food processor, pulse about 8 ounces at a time; use a spatula to get out as much as possible before adding another batch.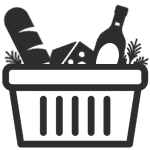 Healthy Kitchen Nugget
Taking chili vegetarian
If you'd like to skip the meat, this chili recipe can easily adapt. For the same number of servings, increase the veggies and the beans by 25 percent and opt for the portobello mushrooms, prepping them into a ½-inch dice instead of slices. If you'd like to increase the protein content beyond what the beans offer, crumble 8 to 16 ounces of firm tofu into the pot when you add the beans.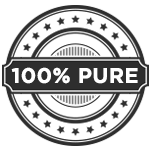 For Your Best Health
Boosting the gut microbiome
The human gut microbiome is a collection of trillions of microorganisms that live inside the intestinal tract. The bacteria there can affect nearly all systems of the body, including metabolism and the building and maintaining of the immune system.
In two separate studies done at Penn State, nutritional scientists looking at the effects of small changes to the average American diet found improvements to the gut microbiome when participants added a daily ounce of peanuts or about a teaspoon of herbs and spices to their intake.
"Research has shown that people who have a lot of different microbes have better health, and a better diet, than those who don't have much bacterial diversity," said Penny M. Kris-Etherton, PhD, Evan Pugh University Professor of Nutritional Sciences.
In the peanut study, published in the journal Clinical Nutrition, Dr. Kris-Etherton and colleagues compared the effects of snacking on 28 grams (about 1 ounce) of peanuts per day to those of a higher-carbohydrate snack of crackers and cheese. At the end of six weeks, participants who ate the peanut snack showed an increased abundance of Ruminococcaceae, a genus of bacteria linked to healthy liver metabolism and immune function.
In the herbs and spices study, published in The Journal of Nutrition, scientists analyzed the impact of adding blends of herbs and spices, such as cinnamon, ginger, cumin, turmeric, rosemary, oregano, basil, and thyme, to the controlled diets of participants at risk for cardiovascular disease. The team examined three doses: about 1/8 teaspoon per day, a little more than 3/4 teaspoon per day, and about 1-1/2 teaspoons per day. At the end of four weeks, participants showed an increase in gut bacteria diversity, including in Ruminococcaceae, most notably with the medium and high doses of herbs and spices.
"It's such a simple thing that people can do," said Dr. Kris-Etherton. "The average American diet is far from ideal, so I think everyone could benefit by adding herbs and spices. It's also a way of decreasing sodium in your diet but flavoring foods in a way that makes them palatable and, in fact, delicious! Taste is really a top criterion for why people choose the foods they do."
However, she pointed out that more research is needed to understand all the implications of diet and the workings of the gut microbiome itself. "We need a lot more research on the microbiome to see what its proper place is in terms of overall health," she said.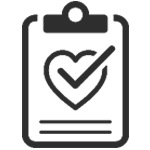 Fitness Flash
The risks of shortchanging yourself on sleep
According to a new study that involved 7,000 men and women between the ages of 50 and 70, getting less than five hours of sleep in mid-to-late life could be linked to an increased risk of developing chronic diseases. Researchers from the University College London in the UK examined the relationship between how long each participant slept each night and whether they had been diagnosed with two or more chronic diseases (called multimorbidity), such as heart disease, cancer, or diabetes, over the course of 25 years.
People who reported getting five hours of sleep or less at age 50 were 20 percent more likely to have been diagnosed with a chronic disease and 40 percent more likely to be diagnosed with two or more chronic diseases over 25 years, compared to people who slept for up to seven hours. The researchers also found that sleep duration of five hours or less at age 50 was associated with 25 percent increased risk of mortality over the 25 years of follow-up: Short sleep duration increased the risk of chronic disease(s) that, in turn, increased the risk of death.
"Multimorbidity is on the rise in high income countries and more than half of older adults now have at least two chronic diseases. This is proving to be a major challenge for public health, as multimorbidity is associated with high healthcare service use, hospitalizations, and disability," said Dr. Severine Sabia, lead author of the study. "As people get older, their sleep habits and sleep structure change. However, it is recommended to sleep for 7 to 8 hours a night as sleep durations above or below this have previously been associated with individual chronic diseases. To ensure a better night's sleep, it is important to promote good sleep hygiene, such as making sure the bedroom is quiet, dark, and at a comfortable temperature before sleeping. It's also advised to remove electronic devices and avoid large meals before bedtime. Physical activity and exposure to light during the day might also promote good sleep."
As part of the study, researchers also assessed whether sleeping for a long duration, of nine hours or more, affected health outcomes. There was no clear association between long sleep duration at age 50 and multimorbidity in healthy people. However, for participants already diagnosed with a chronic condition, long sleep duration was associated with around a 35 percent increased risk of developing another illness. Researchers believe this could be due to underlying health conditions impacting sleep.
Get More Recipes In Your Inbox!