Olive Oil-Marinated Feta Recipe, Spotlight on Feta, Using Dried Herbs, Boosting Gut Microbiome and the Advantages of Challenging Yourself
Delicious doesn't need to be complicated. My marinated feta recipe takes five ingredients and five minutes to put together. Keep a batch in the fridge and you'll always have a meze on hand—and what a perfect way to enjoy olive oil's healthful polyphenols! Of course, good nutrition is a balance of many foods, so I'm excited to detail a food-centric study that highlights one improvement we can make every day to boost health now and in the future—more flavonoids.
Olive Oil-Marinated Feta
Olive Oil-Marinated Feta

This recipe is simplicity itself, plus you can really make it your own by swapping your favorite fresh or dried peppers and herbs for the jalapeño and thyme. It will keep in the fridge for up to two weeks—just bring it to room temperature before serving. The marinated cheese cubes are delicious as is or served over a bed of greens. If they start to lose their shape, use it as a spread on crusty bread.

Ingredients

8-ounce block of feta
1 jalapeño pepper, cut into rings
½ lemon, sliced into rings
1 sprig fresh thyme or ½ teaspoon dried thyme
1/3 cup extra virgin olive oil, more as needed

Directions

Step 1

Cube the feta and place in a shallow glass bowl with a lid or a 2-cup mason jar. Tuck the pepper, lemon rings, and thyme in the spaces between the cheese cubes. Cover with the olive oil and let sit at room temperature for 30 minutes.

Step 2

If not serving right away, cover the bowl or close the mason jar and refrigerate. The flavors will infuse the cheese over time.

Yields 4 appetizer servings ​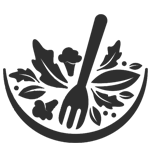 Healthy Ingredient Spotlight
Fabulous Feta
I love indulging in feta when I'm in Greece to select the very best fresh-pressed olive oil for Club members. Traditionally, their feta is made from sheep's milk, though sometimes it's a blend with goat's milk. Many stores in the US sell authentic Greek feta—it will say so right on the package. American-made feta is milder in taste as it's made from cow's milk. I suggest a home tasting to see which one you like better. Either way, feta is a fresh cheese that's lower in fat than many other types of cheese and has great appeal and versatility—it will soften when baked, so it's great on focaccia or pizza. If salt is a concern, read the nutrition panel to stay within your limits. Because packaged feta crumbles have a tendency to dry out quickly and lose their taste, always buy feta in block form, submerged in brine—it will keep for weeks.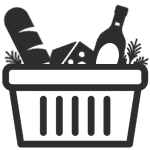 Healthy Kitchen Nugget
Using Dried Herbs
No fresh herbs? No problem! Dried herbs are a convenient substitute, and it makes sense to stock your pantry with your favorites. As a general rule, when using dried herbs in place of fresh, cut down the amount called for to just one-third, so as an example, you'll need just 1 teaspoon of dried for 1 tablespoon of fresh. Start your dried herb collection with small quantities and see how much you use over a few months. Even though freshly dried herbs are potent, they will start to lose their strength over time. Regularly check with a sniff test—if you can't smell any aroma, they're past their prime.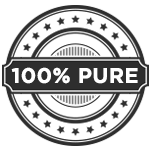 For Your Best Health
Boosting the gut microbiome
New research done at Edith Cowan University (ECU) in Australia shows that flavonoids, which are naturally occurring substances found in many common foods and beverages, may be even better for us than we thought.
The study looked at 881 elderly women with a median age of 80 and found they were far less likely to have extensive buildup of abdominal aortic calcification (AAC) if they consumed a high level of flavonoids. The abdominal aorta is the largest artery in the body, supplying oxygenated blood from the heart to the abdominal organs and lower limbs. Calcification is a predictor of cardiovascular risk, such as heart attack and stroke, as well as of late-life dementia.
ECU Nutrition and Health Innovation Research Institute researcher and study lead Ben Parmenter, PhD, said that, while there are many dietary sources of flavonoids, some foods have particularly high amounts: "The main contributors are usually black or green tea, blueberries, strawberries, oranges, red wine, apples, raisins/grapes, and dark chocolate." Nuts and other citrus fruits and berries round out the list.
There are many different types of flavonoids, such as flavan-3-ols and flavonols. Study participants who had a higher intake of total flavonoids, flavan-3-ols, and flavonols were 36 to 39 percent less likely to have extensive AAC.
Black tea was the participants' main source of total flavonoids and was also linked to significantly lower odds of extensive AAC. Compared with those who didn't drink tea, participants who sipped 2 to 6 cups per day had a 16 to 42 percent less chance of having extensive AAC.
What if you're not a "teatotaler"? You can still benefit if you consume high amounts of flavonoids from other sources. "Out of the women who don't drink black tea, higher total non-tea flavonoid intake also appears to protect against extensive calcification of the arteries," Dr. Parmenter said. "This implies flavonoids from sources other than black tea may be protective against AAC when tea is not consumed."
The study, "Higher habitual dietary flavonoid intake associates with less extensive abdominal aortic calcification in a cohort of older women," was published in the journal Arteriosclerosis, Thrombosis, and Vascular Biology.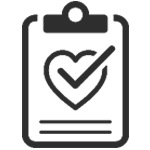 Fitness Flash
The advantages of challenging yourself ​
According to a study done at the University of Cambridge in the UK, up to 78 percent of people who like to walk would take a more challenging route featuring obstacles, such as balancing beams, stepping stones, and high steps, if available. This suggests that "active landscape" routes in cities could help tackle what the researchers termed an inactivity pandemic that threatens good health.
As much as walking can be good exercise, when done on flat surfaces on city streets, it's usually mild, not intense, exercise—it doesn't significantly increase heart rate or improve balance or bone density, said the researchers, unless it includes jumping, balancing, and stepping down. This study looked at whether adults would opt for routes with those fun elements—think of it as urban hiking—if given the choice.
According to lead author Anna Boldina, "Even when the increase in level and extent of activity level is modest, when millions of people are using cityscapes every day, those differences can have a major positive impact on public health. Our findings show that pedestrians can be nudged into a wider range of physical activities through minor changes to the urban landscape. We want to help policy makers and designers make modifications that will improve physical health and well-being…The human body is a very complex machine that needs a lot of things to keep working effectively. Cycling and swimming are great for your heart and for your leg muscles but do very little for your bone density. To improve cardiovascular health, bone density, and balance all at once, we need to add a wider range of exercises into our routine daily walks."
Here in the US, it's not likely that active landscapes will be popping up in every community anytime soon, but these findings might spur you to look for more interesting routes when you're walking or to make some time for hiking on weekends.
Get More Recipes In Your Inbox!