Glorious Gazpacho Recipe, The Colors of Bell Peppers and Convenience of Canned Tomatoes, More Reasons for a Diet with Deep Colors and The Good Work of Gardening
Tomatoes, tomatoes, tomatoes. They're not only an essential component of delicious gazpacho, but they are also part of the theme that runs throughout this issue of the newsletter. Along with other deeply colored fruits and vegetables, they offer antioxidants that can improve so many facets of our health. And there's even a special bonus to growing them yourself as part of the benefits of gardening. Read on!

Glorious Gazpacho
Drinkable Gazpacho

This perfect end-of-summer dish brings together the best seasonal produce with a no-muss, no-fuss prep. Think smooth: True gazpacho is made to be sipped as a drink, not eaten with a spoon. For an extra boost of fiber, leave the skin on the cucumber.

Ingredients

2 pounds ripe red tomatoes
1 green pepper, stemmed and seeded
1 cucumber, peeled
1/2 medium onion
1 tablespoon sherry vinegar, plus more for serving
2 garlic cloves
1/2 cup extra virgin olive oil, plus more for serving
Pinch of fine sea salt
3/4 cup cold water, plus more as needed

Directions

Step 1

Cut the vegetables into chunks and add them with the other ingredients to a blender. Process until they turn into a smooth liquid. If it's too thick, add more water, a tablespoon at a time. Pour into glasses and garnish with a few drops of olive oil and vinegar.

Yields 4 servings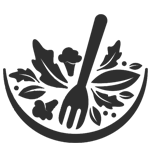 Healthy Ingredient Spotlight
The Colors of Bell Peppers
Red, orange, and yellow bell peppers are now nearly as common as green ones, with purple, black, and even white variations making an appearance. What's the real difference? According to the Mississippi State University Extension Service, it mostly comes down to how long the peppers are on the vine—they all start out green and then, depending on the exact variety, will mature into their predetermined color and get sweeter in taste.
All bell peppers are rich in vitamin C, with two or more times the amount in an orange, and good sources of vitamins B6, K, A, and E, but their nutrients differ slightly with their color. For instance, yellow bell peppers are rich in violaxanthin, and red bell peppers are replete with capsanthin and beta-carotene. Orange peppers are particular powerhouses of lutein and zeaxanthin, states the Tufts University Health & Nutrition Letter. So, as with all fruits and vegetables, reaching for a rainbow of peppers will not only brighten your recipes, but will also give you an array of nutrients.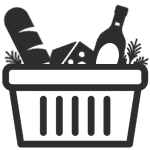 Healthy Kitchen Nugget
The Convenience of Canned Tomatoes
There's nothing quite like a fresh summer tomato, but you don't need to put tomato-based recipes on hold once the current crop runs out. Canned tomatoes can come to the rescue! I like to keep a variety in the pantry: whole (peeled), crushed, diced, and puréed. But what about brands? And must they be made from famed Italian plum tomatoes or will California-grown ones be just as tasty?
It's hard to find a true consensus. Taste tests conducted at popular food sites came up with completely different brands and opinions regarding the winner(s). So, have some fun by putting together your own sampling at home. For a starting point, here are some brand names that stand out: Muir Glen and Bianco DiNapoli, both of which use tomatoes grown in Northern California; Redpack, which is made with tomatoes grown in Indiana; and Cento San Marzano, with tomatoes grown in Italy.
If you want to try an ultra-premium brand with true San Marzano tomatoes, be sure you're getting the real thing by looking for the letters DOP on the label—they stand fordenominazione d'origine protetta (or protected designation of origin), and signify that the food was produced, processed, and packaged according to local traditions and rules in the Agro Sarnese-Nocerino, a set geographical zone within the provinces of Salerno, Avellino, and Naples in Italy.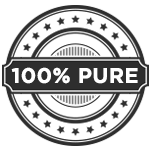 For Your Best Health
More Reasons for a Diet with Deep Colors
Women tend to live longer than men but actually have higher rates of illness. According to new research from University of Georgia, a diet rich in foods with pigmented carotenoids such as yams, kale, spinach, watermelon, bell peppers, tomatoes, oranges, and carrots can help, especially for eye and brain health.
"The idea is that men get a lot of the diseases that tend to kill you, but women get those diseases less often or later so they [persevere] but with illnesses that are debilitating," says Billy R. Hammond, PhD, a professor in the behavioral and brain sciences program in the department of psychology at Georgia and co-author of the study. "For example, of all of the existing cases of macular degeneration and dementia in the world, two-thirds are women…these diseases that women suffer for years are the very ones most amenable to prevention through lifestyle."
The study, "The influence of the macular carotenoids on women's eye and brain health," published in Nutritional Neuroscience, reviewed and analyzed previous research detailing several degenerative conditions, from autoimmune diseases to dementia. Even controlling for lifespan differences, women experience these conditions at much higher rates than do men. "If you take all the autoimmune diseases collectively, women account for nearly 80%. So, because of this vulnerability, linked directly to biology, women need extra preventive care," Dr. Hammond says.
One reason for this vulnerability has to do with the way women store vitamins and minerals in body fat—this creates a useful reservoir during pregnancy but, with less available for the retina and the brain, increases their risk for degenerative problems.
This is where eating deeply pigmented foods comes in. Two carotenoids, lutein and zeaxanthin, are found in specific tissues of the eye and brain and have been shown to directly lessen central nervous system degeneration. "Men and women eat about the same amount of these carotenoids, but the requirements for women are much higher," says Dr. Hammond. "The recommendations should be different, but there are, generally, not any recommendations for men or women for dietary components that are not directly linked to deficiency disease (like vitamin C and scurvy). Part of the idea for the article is that recommendations need to be changed so that women are aware that they have these vulnerabilities that they have to proactively address, so they don't have these problems later in life."
Carotenoids are available via supplements, but Dr. Hammond says getting them through food is a much better strategy for increasing intake (like the orange bell peppers mentioned above). "Components of diet influence the brain, from things like personality to even our concept of self. I don't think people quite realize what a profound effect diet has on basically who they are, their mood, even their propensity to anger," he says. "And now of course this is extended to the microbiome and the bacteria that make up your gut—all of these components work together to create the building blocks that compose our brain and the neurotransmitters that mediate its use."

Fitness Flash
The Good Work of Gardening
Working with plants may give your mental health a boost, even if you've never gardened before. In a new study published in PLOS One, researchers found that gardening lowered stress, anxiety, and depression in 32 healthy women who had never gardened before and attended twice-weekly classes for a month.
"Past studies have shown that gardening can help improve the mental health of people who have existing medical conditions or challenges. Our study shows that healthy people can also experience a boost in mental well-being through gardening," says Charles Guy, PhD, principal investigator on the study and a professor emeritus in the environmental horticulture department at the University of Florida.
Researchers assigned half of the participants to gardening sessions and the other half to art-making sessions to serve as a point of comparison. "Both gardening and art activities involve learning, planning, creativity, and physical movement, and they are both used therapeutically in medical settings. This makes them more comparable, scientifically speaking, than, for example, gardening and bowling or gardening and reading," Dr. Guy says.
In the gardening sessions, participants learned how to compare and sow seeds, transplant different kinds of plants, and harvest and taste edible plants. Those in the art sessions learned techniques such as papermaking, printmaking, drawing, and collage. Using assessments measuring anxiety, depression, stress, and mood, the researchers found that both groups experienced similar improvements in mental health over time, with gardeners reporting slightly less anxiety than art makers did.
Despite the small number of participants and short length of the study, the researchers were still able to demonstrate evidence of what medical clinicians would call the dosage effects of gardening—that is, how much gardening someone has to do to see improvements in mental health.
The idea of using gardening to promote better health and well-being—called therapeutic horticulture—has been around since the 19th century. Many of this study's participants left with a newly discovered passion: "At the end of the experiment, many of the participants were saying not just how much they enjoyed the sessions but also how they planned to keep gardening," Dr. Guy says.
Get More Recipes In Your Inbox!