Dried Apricot and Cranberry Pilaf Recipe, Spotlight on Dried Fruits and Homemade Stock and Learn How Olive Oil Supports Heart Health
Do you feel a chill in the air yet? 'Tis the season after all! As we move into the most challenging holiday period in recent history, a great way to warm up and feel soothed is to enjoy healthier comfort foods. As public health experts are pointing out, we need to take steps to boost our immune systems by eating foods high in nutrients and by getting enough exercise, the latter being a challenge if you're a gym rat and your health club is off-limits or you just want to stay safe by avoiding crowded indoor spaces. But there are work-arounds that make staying healthy more fun. Let me share all the details with you, starting with a sweet side dish.
Dried Apricot and Cranberry Pilaf
Dried Apricot and Cranberry Pilaf

Rice is the perfect vehicle for a wide range of flavors, both sweet and savory. I'm a fan of the subtle aroma of jasmine rice, but any long grain will work. Dried apricots and cranberries are evocative of the season and give this pilaf a sweet-tart taste, but feel free to use whatever dried fruits you like, instead of or even in addition to. When sprinkled on the finished dish, the fresh orange zest gives it a wonderful perfume. I love to use a Microplane grater because it makes such a fine zest, and it's so easy to move over the entire surface of the peel to get all the goodness.

Ingredients

1 medium onion, diced
2 tablespoons extra virgin olive oil
1 cup jasmine or basmati rice
2-1/4 cups chicken broth, homemade or low-sodium canned
1/2 cup dried apricots, chopped fine
1/3 cup dried cranberries, chopped fine
3 tablespoons sliced almonds, toasted
2 tablespoons chopped Italian flat-leaf parsley
Freshly ground pepper to taste
1 tablespoon or more orange zest
Pinch of cinnamon, optional

Directions

In a covered saucepan over medium-low heat, sauté the onion in the olive oil until translucent. Add the rice, stirring to coat it in the oil. (This helps keep the grains distinct in the finished dish.) Stir in the broth and increase the heat to medium. Bring to a low boil, cover, and cook until the rice is tender and most of the liquid is absorbed, about 20 minutes. Stir in the apricots and cranberries and remove the pan from the heat. Put the cover back on, wait another 5 minutes, and then fluff the rice with a fork. Stir in the almonds, parsley, and freshly ground pepper. Transfer to a serving bowl and grate the orange zest right over the top. Sprinkle with cinnamon if desired.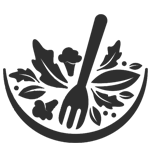 Healthy Ingredient Spotlight
Enhance Dishes with Dried Fruits
Dried fruits, such as apricots, cranberries, raisins, and prunes, are great for recipes like pilaf because they add flavor without unwanted moisture. They also make great fiber- and nutrient-rich snacks, especially when mixed with heart-healthy nuts like almonds, walnuts, hazelnuts, and pistachios. But remember that both dried fruits and nuts are very calorie dense, so measure out one-ounce portions rather than munching straight from a bag, suggests Harvard Health. When shopping, read labels to avoid brands with added sugars—with the exception of cranberries, they should be sweet enough on their own. For cranberries, look for brands sweetened with apple juice. You might also want to choose those made from organically grown fruits and avoid those with colorings, additives, and, especially if you have asthma, sulphite-based preservatives like sulphur dioxide. Opaque packaging that blocks out light will help maintain freshness and taste. Note that while fiber is more concentrated when a fruit is dried, vitamins A and C are often lost in the processing, so dried foods shouldn't replace all the fresh fruit in your diet, especially not berries.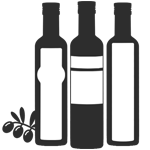 Healthy Kitchen Nugget
Homemade Stock
Many home chefs know the value of devoting a few hours every month or so to making a large batch of chicken stock and storing it in containers in the freezer. Stock adds far more flavor than water in recipes that require a cooking liquid. But you can also make a small batch on the fly whenever you buy (or make) a rotisserie chicken or two for dinner. Here's my hack: After enjoying all the meat, place the chicken carcass in a crockpot with a stalk of celery, a carrot or two, a sliced onion, a garlic clove, a teaspoon of mixed dried herbs, and, if you have one, a leek. Add water to cover, turn it on and, in no time, you'll have a really nice stock. Strain it and, if you want it to be even more flavorful, reduce it in a saucepan on the stovetop.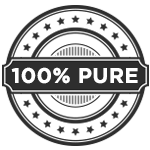 For Your Best Health
Olive Oil Supports Heart Health
Important research done at the Keenan Research Centre for Biomedical Science (KRCBS) of St. Michael's Hospital in Toronto, Canada, has advanced our knowledge of just how olive oil helps support heart health. Scientists discovered that levels of an important plasma protein, ApoA-IV, increase as the body digests foods high in unsaturated fats, like olive oil. ApoA-IV specifically blocks a receptor on blood platelets that they need in order to clump together. Sometimes this clumping—called aggregation—is useful; however, when it results in a blood clot and blocks blood flow, it can be fatal. 
"Platelet aggregation can save lives because it can stop bleeding in damaged vessels," explained Dr. Heyu Ni, Platform Director for Hematology, Cancer and Immunological Diseases at the KRCBS. "But we usually don't want platelets to block blood flow in the vessels. This is thrombosis, and if vessel occlusion occurs in the heart or brain, it can cause heart attack, stroke, or death." The research showed that higher levels of ApoA-IV can also slow down the plaque buildup in blood vessels (atherosclerosis) that stiffens their walls and also sets the stage for heart attack or stroke.
The study, published in Nature Communications, also revealed that ApoA-IV has its own circadian rhythm, and it's most active overnight. So, according to Dr. Ni, eating foods with high unsaturated fats and following an appropriate sleep pattern together help strengthen ApoA-IV's role in cutting the risk for atherosclerosis, heart attack, and stroke.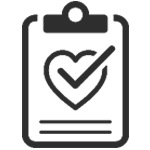 Fitness Flash
Persevering Over Your Inner Couch Potato
It's hard to resist COVID-19's ability to bring out the couch potato in all of us, but an expert panel from the American Public Health Association, writing in the American College of Sports Medicine's Health & Fitness Journal, reminds us of just how important staying physically active is, precisely because of the pandemic. It's essential to good health, especially for people with preexisting and chronic health conditions who face a disproportionate risk from the virus. Here are some of their ideas:
For cardio exercise, walk outside, staying at least six feet away from others and wearing a mask. Layer on more clothes as the weather cools—you can peel them off as you heat up. When you can't get out, try marching in place or stepping up and down off the first riser of a staircase. Doing five-minute chunks a few times a day is a good start.
For strength training, use your own body weight to turn household tasks into exercises. Do heel raises at the sink when washing dishes, and rear leg lifts as you bend to empty the dishwasher. After a grocery run, do a set of biceps curls with large soup cans before you put them away.
For a combo approach, between episodes of a show you're streaming or during broadcast commercials, get in some circuit training. Take a run or brisk walk around the house, then do eight chair sit-stands, walk up and down a flight of stairs, and finish with eight wall pushups.
If you need outside motivation, find out whether your gym is offering live-streamed classes, or dip into a YouTube channel workout.
Whenever you're at home, think of ways to spend less time sitting and more time moving. Remember that exercise is free medicine and works body and mind, helping us cope with the stress of the pandemic and anxiety over when it will finally be in the rearview mirror.
Get More Recipes In Your Inbox!