The Olive Oil Hunter Brings Magic to Your Fall Table: Three Fantastic Olive Oils from the Land Down Under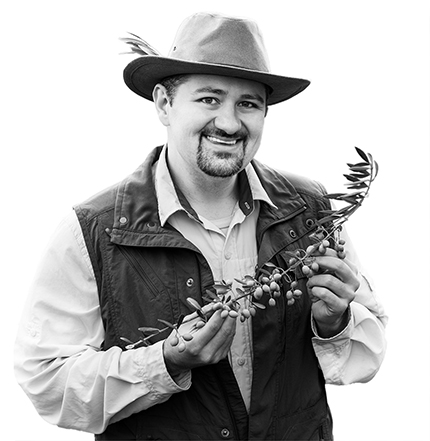 Be one of just a handful of Americans to taste these healthful custom blends, created exclusively for Club members and available nowhere else!
All have been certified by an independent lab to be 100 percent extra virgin.
Luxuriate in food-friendly, fresh-pressed olive oils that have no equal on supermarket shelves!.
Enjoy the new recipes we've chosen to complement the oils you've just received (the Pear Crostini on page 13 will be a new favorite).
---
G'day, Mate!
This quarter, my hunt for the finest fresh-pressed extra virgin olive oils in the world right now took me to Australia, one of my favorite sources of "liquid gold." It's about as close to the ends of the earth as I can go without commiserating with penguins or polar bears. "Oz," as Australians like to call their island continent, is 10,000 miles and 14 time zones from my North Carolina home. But these food-friendly oils and their healthful antioxidants were worth the inevitable jet lag!
This is not my first trip Down Under. I've been visiting Australia for many years, scouting the country's best olive oils and building relationships with top producers and industry experts. Australia's rapid metamorphosis from an olive oil curiosity to a force to be reckoned with has been gratifying to see. During last year's prestigious New York International Olive Oil Competition, Australian producers won four of the 17 "Best in Class" medals, second only to Italy.
Determined to Produce Fresh, Nutritious, and Winning Olive Oils
"Australia didn't just enter the olive oil trade," proclaimed the awards wrap-up on the competition's website. "They reinvented it and sent shockwaves through the industry. Determined to produce olive oil that is as fresh and nutritious as possible, Australian producers craft some of the most winning brands in the world, while calling out low-quality rivals."
Credit for Australia's boot-strap victories can be divvied up among many entities. Among them are the Australian Olive Association, established in 1995 to support growers and promote high standards for Australian olive oils; Boundary Bend and Modern Olives Nursery and Laboratory Services (I've worked closely with both), for their ongoing commitment to quality and innovation; and especially the Australian olive farmers themselves, whose passion for making the best olive oil they can compels me to return to this friendly, welcoming place year after year. (I love how the olive farmers go out of their way to help each other.)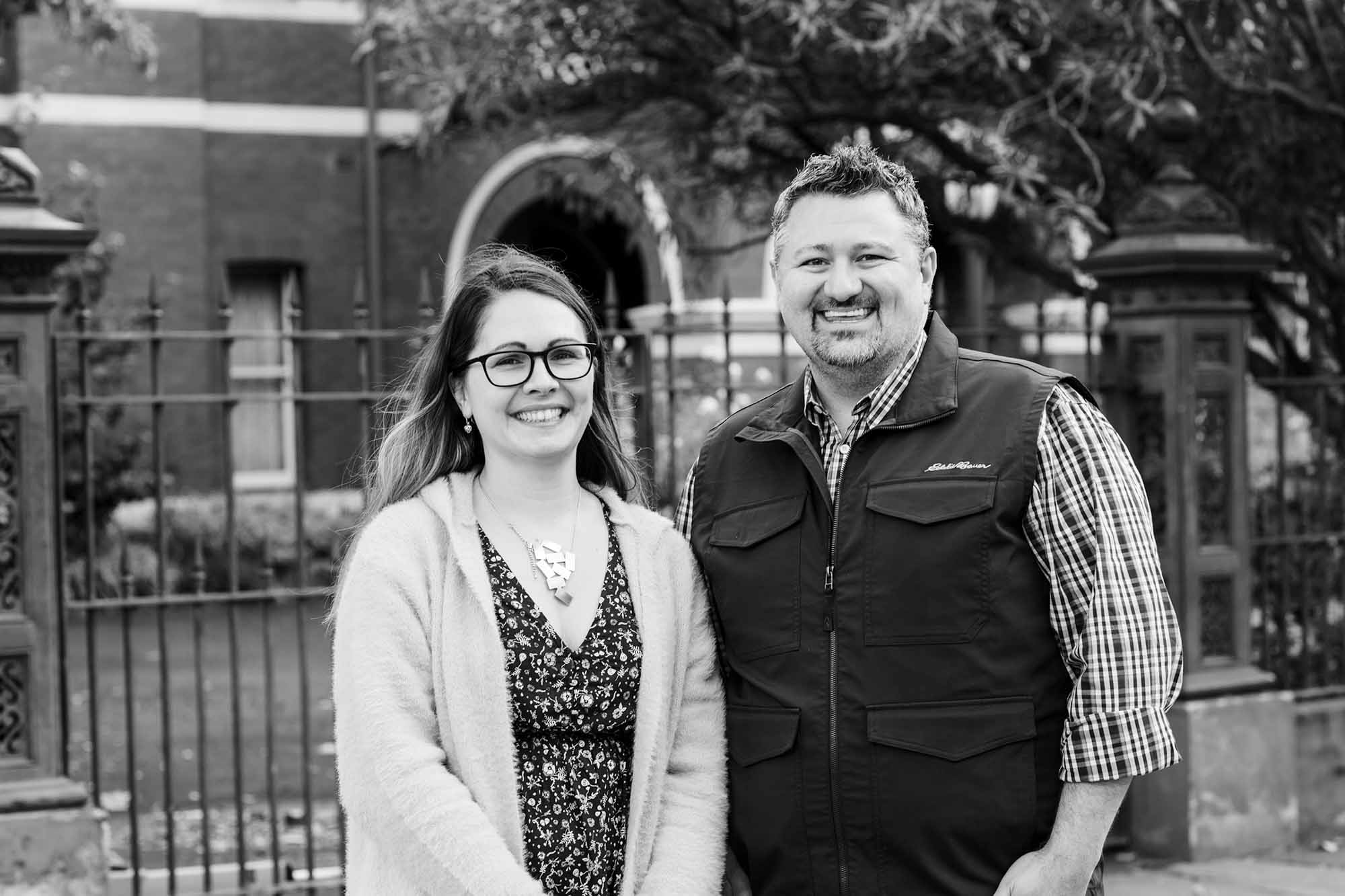 During this visit, I encountered a new player, the Olive Wellness Institute. I met with a charming and knowledgeable representative, former pharmacist Sarah Gray, who told me the institute's mission is to provide consumers with the most up-to-date and evidence-based scientific information (all reviewed by a panel of independent experts) on olive oil and olive products as they relate to nutrition and wellness. The institute's website is a treasure trove of information for anyone interested in the connection between olives and health.
Aussie Extra Virgins Take On Old World Olive Oils
Australia and olive oil actually have a long history. Italian and Greek immigrants in the nineteenth century concealed olive tree cuttings in the inseams of their clothing to carry the stock to their new homes in the Southern Hemisphere, later pressing the olives primarily for their own use. There was not yet a market, per se, for the oils. That's changed! Extra virgin olive oil is now a staple in the majority of Australian homes, riding the coattails of exploding interest in food and health.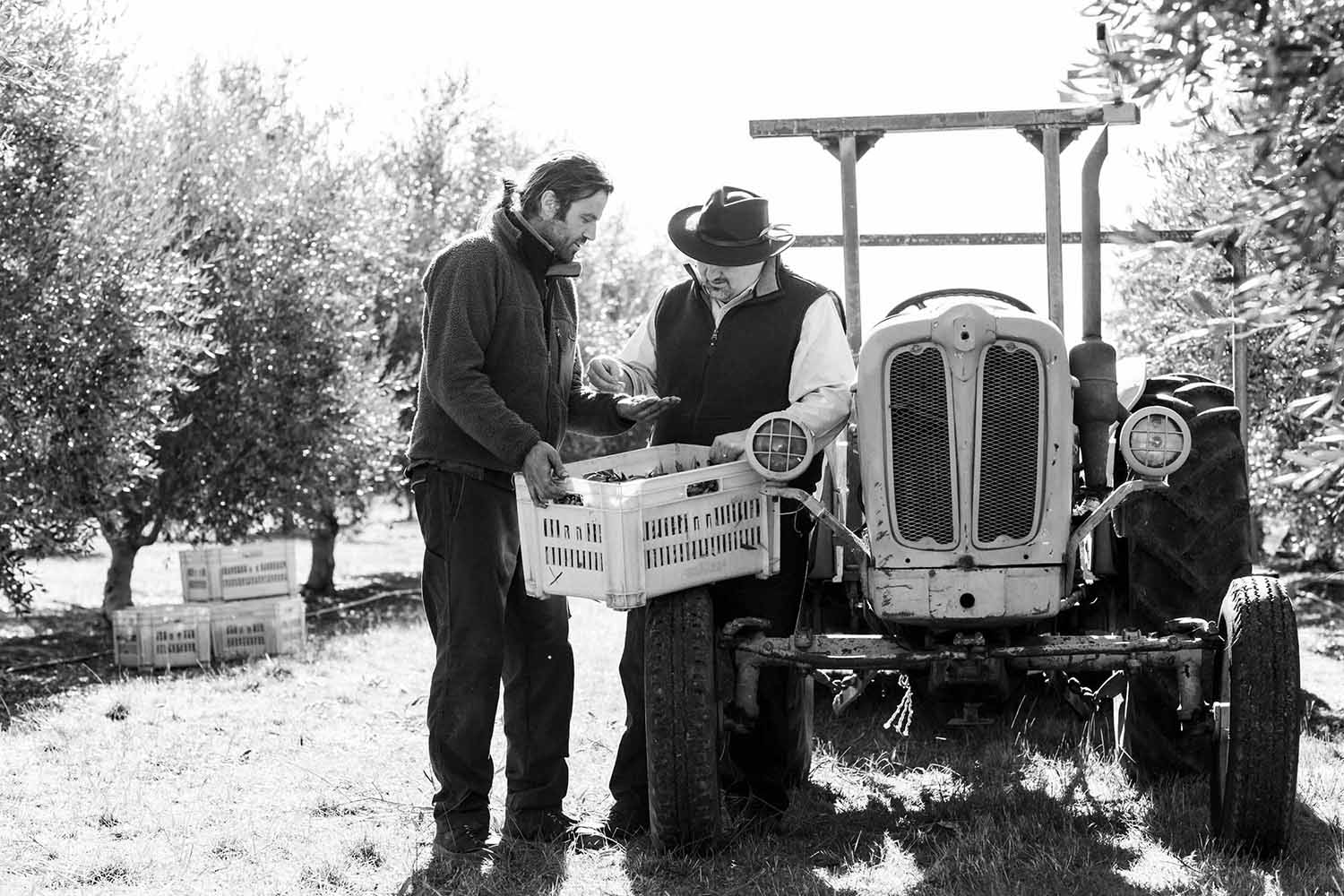 The Old World's feathers were ruffled when New World producers like Australia began winning major awards for their olive oils. (About 95 percent of Oz's oils meet or exceed international standards for extra virgin olive oil.) In a defining moment for Aussie producers, the city of Adelaide hosted Australia's first international olive competition in October. There were more than 200 entries—none from Italy or Spain, who are among the largest importers of Australian olive oil.
But as world-renowned olive oil expert and master miller Leandro Ravetti explained to me over lunch, "We don't have the 'romance' factor selling olive oil for us. We don't have Florence, or the Duomo, or cypress-lined roads. We just have to do everything right, and that means taking a methodical, scientific approach to producing olive oil."
Amazing Producers, Custom Blends
Australian producers I spoke with said this year was a bit of a nail-biter. Weather-related issues, especially the threat of frost, ultimately forced an early harvest; things then moved quickly. For me, this is not always a bad thing, as I prefer greener (early harvest) olive oils. Foresight and my long-term relationships with the country's top producers enabled theme to create amazing custom blends for Club members that we're sure you'll love. Meet all of these extraordinary people in the following pages: the aforementioned Leandro; Annie, a pearl-wearing Australian grandmother with can-do attitude; and John and Marjan, risk takers who own olive groves on two continents.
Because only about one percent of the olive oil sold in the US is Australian, it's possible, if you're a new Club member, that you'll be tasting an Aussie oil for the first time. All three oils (with mild, medium, and bold flavor profiles) are from the state of Victoria and will pair beautifully with colder weather dishes and seasonal produce. They will be a wonderful addition to your autumn table!
Happy drizzling!


T. J. Robinson
The Olive Oil Hunter®

---
This Quarter's First Selection
Producer: Oasis Olives, Kialla, Victoria, 2018
Olive Varieties: Frantoio, Coratina
Flavor Profile: Mild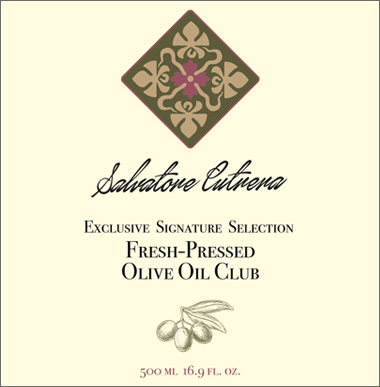 Last year I was thrilled, after five years of anticipation, to feature a stunning oil from the Oasis groves for my Club. I was so smitten with that oil—an intensely green Picual—that I served it at my wedding! (When I call myself your personal olive oil sommelier, you'd better believe it—the oils I select for my Club are those I'm most excited to use at my own table and to share with my family and friends.)
As the season progressed, I was thrilled to receive advance word that Oasis, the brainchild of John and Marjan Symington, anticipated another excellent harvest this season. Some nearby small farms were down as much as 70 percent in their production—a very dry summer was followed by early frosts, which destroyed some harvests outright—but Oasis, located on 110 acres in Kialla, Victoria, yielded beautiful fruit. Strategic irrigation, early harvesting, and the skills of a passionate and gifted harvest team all contributed to a gorgeous Frantoio olive crop.
About eight years ago, John and Marjan were "looking for a challenge," as John, a former software engineer, put it, when the couple purchased plots of untended, gnarled, and bushy olive trees with the aim of producing premium olive oil. Guided by olive expert Scott Sanders, the Oasis team made crucial improvements such as heavy pruning of the trees, implementing efficient irrigation technology, and acquiring a sleek, state-of-theme art olive mill to put their young farm on the map in short order. In less than a decade, the ultra-premium olive oils from Oasis have garnered the most awards of any farm in this region. The Symingtons also oversee a thriving Oasis outpost in Peru—one of these days I would love to feature a Peruvian oil as a Club selection, as soon as one meets my sky-high standards—and they are developing another property, in the neighboring state of South Australia.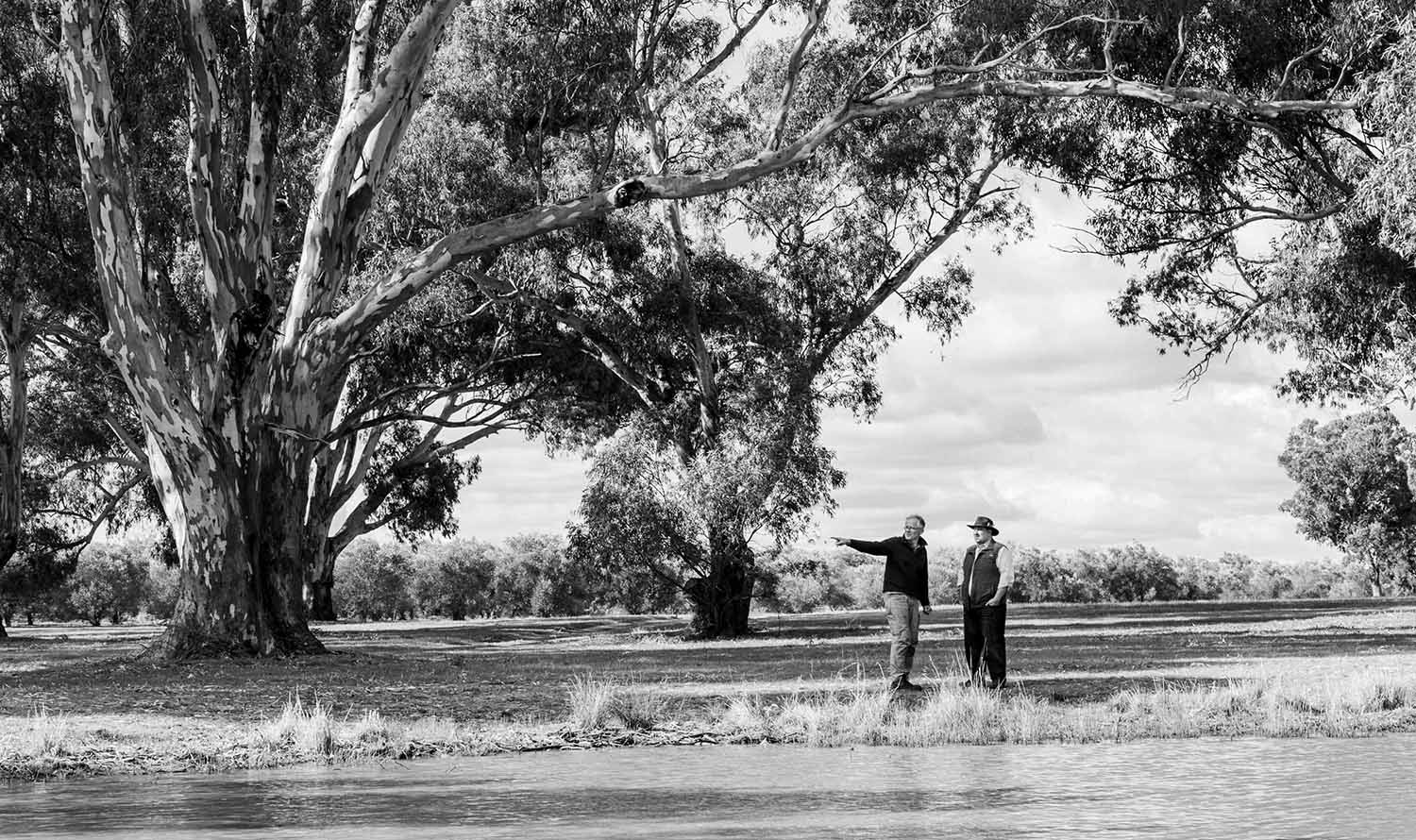 On my journeys across the globe I have observed that artisanal growers and millers who are involved in more than one harvest per year—such as many of the Oasis team members, who work both the Peruvian and the Australian harvests, as well as longtime friend of the Club Leandro Ravetti, featured in this report—expand their knowledge more quickly and deeply than most other producers. And that makes for exponentially improving olive oils!
This harvest, the six-member Oasis team included John, Marjan, and Scott as well as two French seasonal workers, Guillem and Sylvain, and Antonio Maldonado, an expert miller from Spain. Antonio and his girlfriend journeyed Down Under with an aim of studying English: she attended language courses in town while Antonio worked on his vocabulary in the Oasis groves. Who do you think spoke more fluently by the time the harvest ended? (Antonio.)
In Spain, Antonio spent nine years sorting olives, which endowed him with an intuitive understanding of the fruit—how to handle it, how to select for optimal flavor, and the perfect time to harvest. You can discern his Iberian influence on the splendid blend we created exclusively for my Club.

Oasis conducted a special early pressing of Frantoio olives, green and fragrant, to which we added a small amount of Coratina for complexity. To my mind, this is a perfect exemplar of the Aussie approach to olive oil, making something new and wonderful out of a mosaic of cultures: Italian olives, grown in Aboriginal soil, cultivated by Australians, picked by Frenchmen, milled by a Spaniard, and blended by a North Carolina Southern boy (myself).
Impressions and Recommended Food Pairings:

This unique blend has a delightful bouquet, with apple, almond, grass, celery, salad greens, and white pepper on the nose. My tasters and I also detected warm baking spices like cinnamon and nutmeg. The sweet almond note is even more assertive on the palate, along with the minerally flavor of spinach, the spiciness of celery leaves, and the bitterness of sturdy fall greens such as endive or radicchio.
This oil's vegetal flavor profile steers our recommended food pairings toward roasted root vegetables, especially potatoes, yams, bell peppers, pumpkins, and other squashes; fall salads (pears with cranberries and celery, for example, or bitter greens with oranges or grapefruit); mild fresh cheeses; mild white (non-oily) sh; white beans; veal; and even breakfast fare, such as scrambled eggs, the ubiquitous avocado toast, or oatmeal or yogurt with dried fruits.
---
This Quarter's Second Selection

Producer: Nullamunjie 2018 Blend, Tongio, Victoria
Olive Varieties: Frantoio, Coratina, Corregiola, Leccino
Flavor Profile: Medium

As soon as my plane lands at Melbourne's Tullamarine airport, I hit the ground running, always eager to get on the road and visit olive oil producers. But an atypical evening arrival gave my Merry Band of Tasters and me a rare opportunity to accept a social invitation from Nullamunjie proprietress Annetta "Annie" Paterson and her husband, John, to dinner and cocktails at the family's home—a charming antique Victorian with gingerbread trim—near the city's Central Business District.
Annie, who is like a composite of everyone's favorite aunt, greeted us with her characteristic warmth and a crackling fire in the replace. Wearing her trademark South Sea pearl necklace, she teased our travel-weary palates with aperitifs and warm pear crostini (find the recipe below), one of the most satisfying bites of the trip, followed by seasonal dishes like braised duck leg quarters with cabbage and onions, roasted root vegetables, a farro and chickpea salad, and a rustic apple crostata. (For several months out of the year, Annie runs a popular restaurant on her farm called "The Pressing Shed Cafe"— "pressing shed" is the Aussie term for olive mill. So a meal at her table is quite a treat.)
The next day, excited to revisit Annie's farm near Tongio and taste the oils at their source, we maneuvered our rental van through fast-growing Melbourne's nightmarish traffic and picked up the scenic Great Alpine Road for the four-hour drive.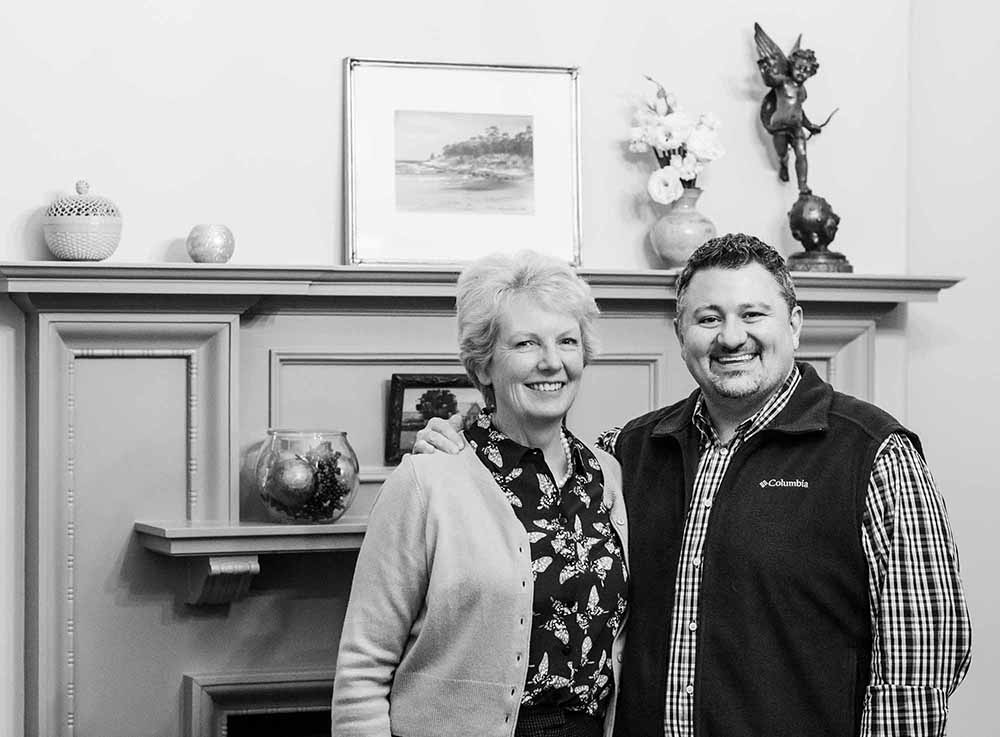 While Annie's life now straddles city and country, this cattleman's daughter grew up near the rural mountain range known as the "Australian Alps" in southeastern Victoria. A college-era trip to Greece convinced her olive trees would thrive on the family's ranch with its Mediterranean-like climate, active freeze-thaw cycle, and rocky soil. As it turned out, Annie's instincts were spot on, but her father was unconvinced.
It wasn't until 1998 that Annie acquired a beautiful parcel of family land, bisected by the Tambo River on the slopes of Mt. Stawell. Finally, with her four children ready to leave the finest, the time was right to pursue her dream. Twenty years later, Nullamunjie is a frequent award winner and its proprietress is a respected authority in Australia's tight-knit olive oil community.

Nullamunjie hosts about 3,000 trees—mostly Tuscan varietals Annie selected for their adaptability to the farm's unique microclimate. She is assisted in day-to-day operations by the capable Tom Morgan, grove supervisor, as well as Jack Diamond, who understands the terroir as only a local can. Bonnie, a gregarious German wirehaired pointer, is the farm's official greeter. When manpower needs surge at harvest time, the always resourceful Annie recruits family members and hires first responders from Ambulance Victoria, an emergency healthcare and transportation service that ministers to the region's rural population.

The 2018 harvest was certainly one to celebrate, though Annie admits there were some challenges. To wit, Victoria's summer was the third hottest on record. Annie fretted over potential stress to her trees, which she treasures like children. (Actually, yields were up over last year, and the fruit's oils were more concentrated thanks to water deprivation, moving Nullamunjie's flavor profile, consistently "Mild" for several years, to "Medium.") The very real threat of bushres terrified Annie, too.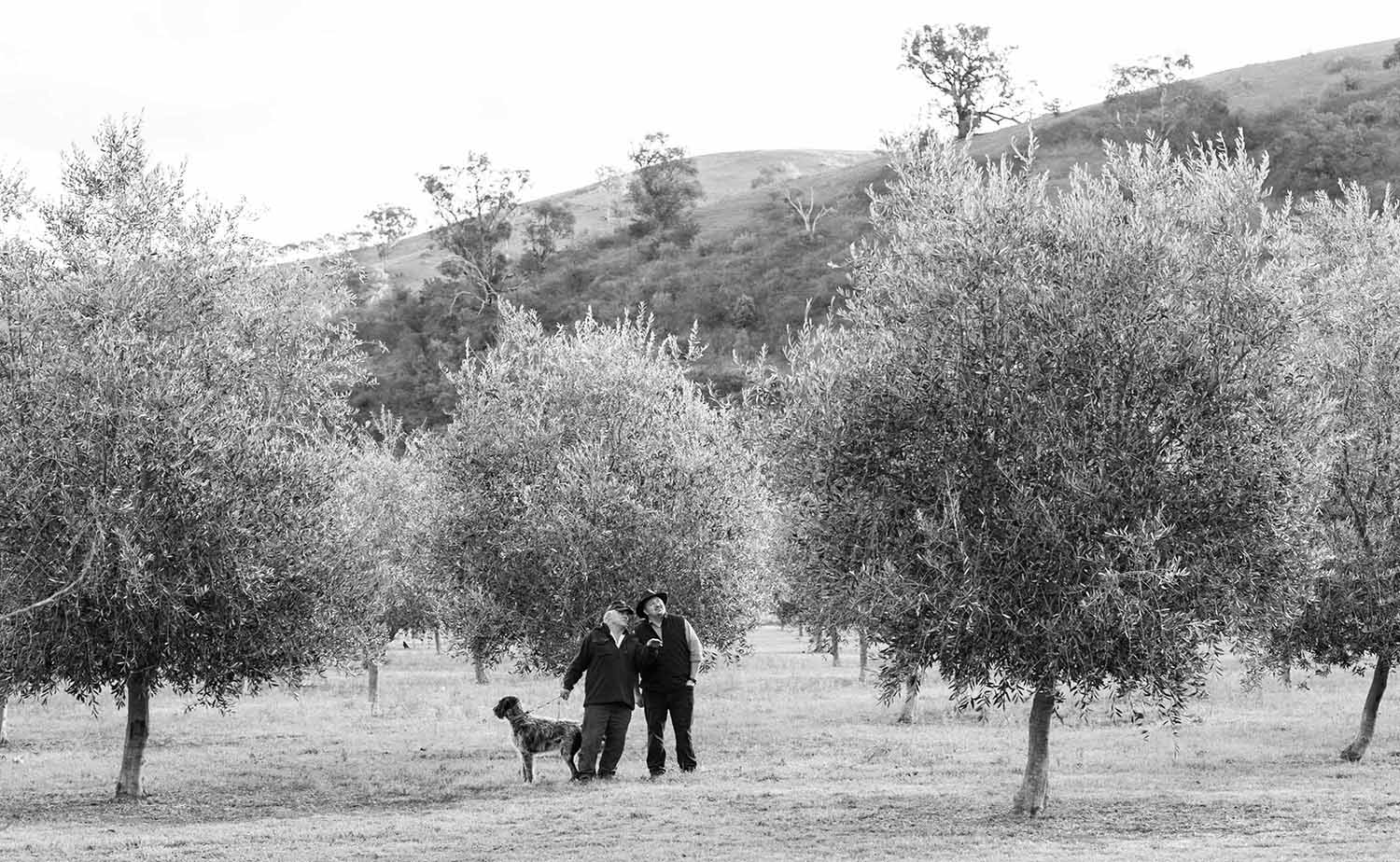 There were also pesky equipment breakdowns, not to mention the now infamous deleafer: Annie purchased it to remove not only leaves but also stems and twigs from the olives before pressing. But the deleafer arrived sans assembly instructions. Annie asked a couple of olive oil producer pals to help her, and laughingly notes there was only one leftover part (apparently nonessential!) when they were finished.
Bottom line? Once again, this plucky and determined Australian grandmother has pulled a rabbit out of the hat. The blend we created together is magical.
Impressions and Recommended Food Pairings:
Right out of the bottle, this luscious custom-blended extra virgin olive oil is very fresh and green on the nose. (Note the lovely color!) It evokes citrus notes, along with sweet hay, macadamia nuts, fennel, baby lettuce, ginger, and fresh herbs like parsley and basil. In the mouth, its appealing nuttiness is balanced by the pepperiness of nasturtiums and green peppercorns. Spicy heat is reminiscent of baby arugula and serves as a reminder that healthful polyphenols are in the house. Expect a rich mouthfeel and a lingering finish.
This oil would be our choice for some baked desserts (especially featuring dark chocolate); serve it with chicken, turkey, or veal; use it to make pesto from fresh basil or carrot tops. Another fine use would be in a spinach salad featuring nuts or seeds (they would complement the natural nuttiness of the oil).

---
This Quarter's Third Selection
Producer: Leandro Ravetti 2018, Boort, Victoria
Olive Varieties: Picual, Coratina
Flavor Profile: Bold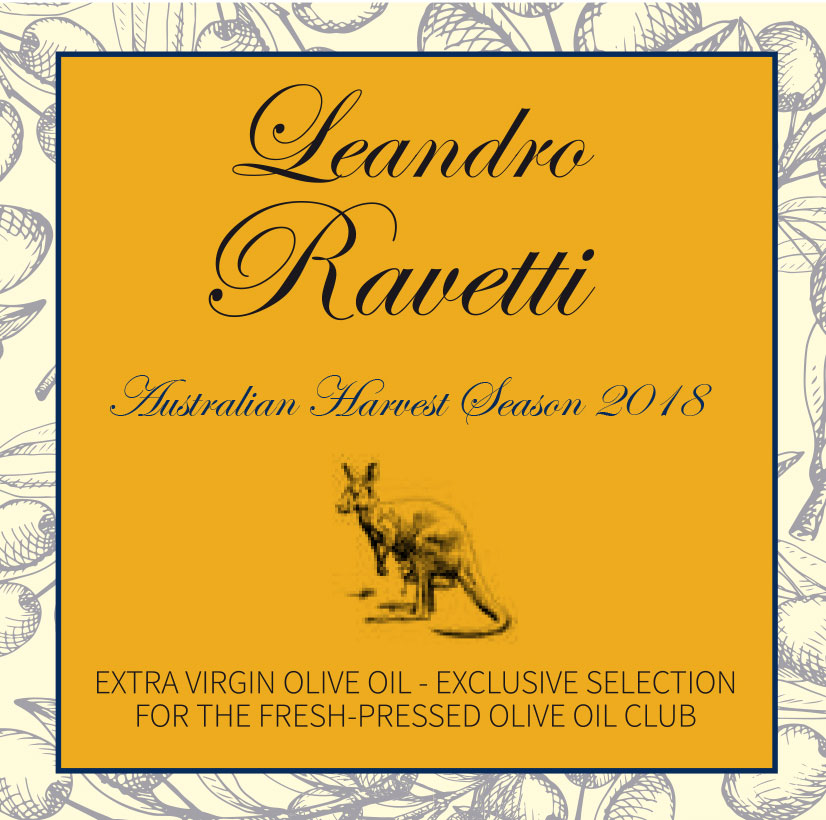 When I'm in Australia I'm always on the lookout for koala bears. The koala's popularity gives the impression a furry cub is waving at you from every eucalyptus tree, but in reality you have to keep your eyes peeled. I feel triumphant, as if I've truly arrived on the continent, when I've finally seen one.
Likewise, a trip Down Under feels truly complete when I have the opportunity to collaborate with my dear friend and longtime supporter of the Club, Leandro Ravetti. As a globe-trotting expert on all things olive, Leandro can be tough to pin down—at any given time he might be judging a competition in New York or consulting in Japan—so I was thrilled to learn that we would be in Australia at the same time this season.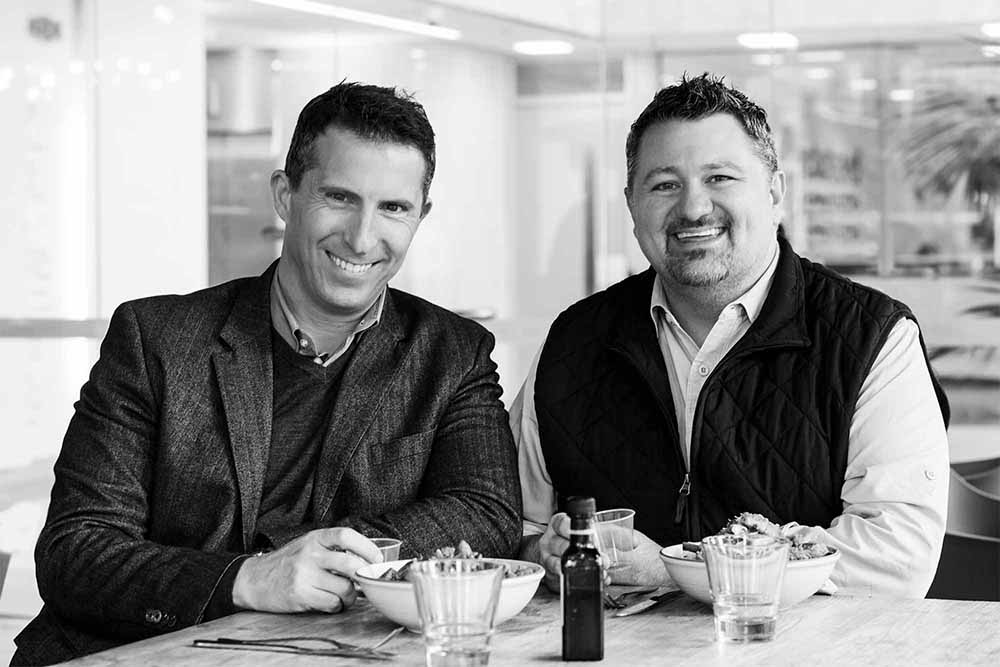 Born in Argentina to parents of Italian heritage, Leandro paired his analytical mind and culinary interests to earn an honors degree in agricultural engineering. Post-graduate work in Spain and Italy saw him certified as an olive oil master miller, and his expertise and ingenuity brought him to international attention. In the fall of 2000, Leandro was invited to join the company Modern Olives as its technical director to help guide the brand-new Australian olive oil scene, then characterized by tiny groves, often located hundreds of miles apart, pioneered by enthusiastic, novice growers who were yearning for advice and camaraderie. Anticipating he'd stay for maybe two years, Leandro has now called the state of Victoria his home for 18 years and counting (although he's constantly on the move).
Leandro's ancestral heritage has come full circle, with his playing a major role in redirecting the Old World traditions of olive cultivation toward a uniquely New World approach. The success of Australian olive oil is built on science: Modern Olives maintains a nursery and a laboratory for the study and improvement of planting and cultivation techniques, optimizing aroma and flavor, and perfecting state-of-the-art storage methods. (You can read more about Leandro's influence on Australian olive oil above.)
Leandro oversees two groves in Victoria, located about 150 miles apart, which are home to many different microclimates and, consequently, to varied complexities of aroma and flavor in the olives. In the months leading up to the harvest, he and I were in touch about the growing season—"a peculiar year," he said; early frosts had devastated the crops of some growers, but others, including his groves, were lucky to escape unscathed.
He was excited to collaborate on a special selection for my Club, and confided that the ace up his sleeve this season was Picual. I love Picual, as longstanding Club members can attest. But to please my palate it must be an early-harvest Picual, beautifully green, showcasing the variety's bold flavor intensity, and Leandro knows exactly what I mean. This beguiling Picual blend—with just a dash of Coratina, to round it out—embodies the signature Ravetti air, bringing out the New World character in this Spanish variety, with fruit flavors dancing among the greenery: kiwi, apricot, pear.

We debuted our brilliant collaboration at a memorable lunch at Café Sa, on St. Kilda Road. Australian cuisine draws from multiple influences for a mouthwatering parade of flavors: Pacic Rim, Thai, Turkish, and more. I drizzled the fragrant blend over a crumbed chicken Caesar salad as Leandro tucked into cashew chicken and roasted vegetables with a generous splash of our exclusive creation. I can't wait for you to wow your family and friends with this exceedingly food-friendly blend!

Impressions and Recommended Food Pairings:
This master miller has once again coaxed an amazing olive oil from one of my favorite varietals, Picual. The nose is fruity and intoxicating, evocative of pears, kiwi, and stone fruits like peaches and apricots. There's a very green component, too—grassy, vegetal, and herbal with celery and green tomato leaves and a touch of lemon and peppermint. This oil is green in the mouth as well, with an intense, cocoa nib–like bitterness and the minerally notes of artichoke. Predictably, it tastes of tomato leaf and is beautifully calibrated with a touch of ginger-like spiciness.
My tasters and I immediately pegged this oil as the one to serve with pizza! It would also be fantastic with grilled meats, bruschetta, or any dish with tomatoes or aged cheese. It's bold enough to serve with tuna, lamb, duck, or slow-cooked cold-weather stews.
---
Olive Oil and Health
Preventive Medicine: Secrets of Olive Oil Explained
Adapted from an article in the New Haven Register by Dr. David Katz, July 1, 2018
In late June 2018, Yale University hosted the Mediterranean Diet Roundtable conference. Among the presentations were two by world-leading experts in the bioactive components of olive oil, Eleni Melliou, PhD, and Prokopios Magiatis, PhD, both from the University of Athens.
Among those many compounds is oleocanthal, a polyphenol and potent antioxidant found in olives. It is established to inhibit COX1 and COX2 enzymes. What does that mean? The first, inhibition of COX1, is what ibuprofen does. The second, inhibition of COX2, is what Celebrex does. So, oleocanthal-rich olive oil (let's call this "OROO") has potent anti-inflammatory, and potentially analgesic (pain reducing) properties. What does the research show?
As presented by my colleagues from Athens, a study of OROO in 200 men in Spain showed a linear increase in protective HDL cholesterol, and a decline in LDL cholesterol. In a study of 24 women with hypertension, OROO was found to lower blood pressure, improve endothelial function and lower CRP, an important inflammatory marker. Multiple other studies cited by my Greek colleagues replicated these effects.
OROO has been shown to inhibit platelet aggregation as well, the mechanism responsible for acute myocardial infarction. Like ibuprofen, aspirin inhibits COX1, so there is a clear case for the actions of compounds in olive oil to resemble effects seen with these drugs.
Aspirin is used routinely as a cardioprotective agent because it inhibits platelet aggregation.
Oleocanthal derived from olive oil has been shown to induce the clearance of the plaques associated with Alzheimer's disease from the brains of experimental animals. Results of a human trial, announced just last month, showed an improvement in Alzheimer's symptoms, and delayed progression of the disease, with OROO.
Oleocanthal has also been shown to induce cancer cell death. In an ongoing study of patients with chronic lymphocytic leukemia, OROO daily for three months significantly reduced the numbers of cancerous white blood cells relative to placebo.
Now, let's put it all in context.
The active compounds in olive oil, like oleocanthal, are highly concentrated in the unripe olives used to make cold-pressed, extra virgin olive oil. They are almost completely absent from the ripe olives used to make the lesser varieties of olive oil that often populate the shelves of American supermarkets. Details matter.
The above does not make the case that olive oil, or a Mediterranean diet, is required for good health. But the above certainly does make the case that genuinely good olive oil has genuinely good health effects. No surprise, then, that of the world's five Blue Zone populations, two have OROO-rich, Mediterranean diets. That, too, is evidence that matters.
I find the weight of evidence regarding extra virgin olive oil, OROO, and oleocanthal extremely compelling. I am fully persuaded that "good" olive oil is a signature contributor to the many benefits of one of the world's truly great diets.
I am also persuaded, however, again based on the full weight of relevant evidence, that no one food or nutrient accounts for the net effects of the overall diet. The one true toxin I see all too often in the mix—corrosive to consensus, understanding, common ground, and common cause—is cherry-picked science to make the case for any given diet. The pits are concentrated there, so be careful not to swallow that!
---
Kudos from Club Members
Instead of flowers, send oil!


TJ, I just want to let you know I just received my bottle. I opened it and took a spoonful right away even though it's only 8:30 in the morning, but I didn't care, I had to taste it. And you are right, it is amazing! I will be sending your oils as gifts for birthdays, anniversaries, Thanksgiving, and Christmas instead of flowers. Because your olive oil has the perfect bouquet! Thank you so much for caring enough to make perfection.

Recipes