Cheese-Stuffed Focaccia Recipe with Bold Olive Oil, How to Choose the Right Flour, Tops in Healthy Vegetables and The Missing Link to Losing Weight
Flatbreads like focaccia are very forgiving—you don't need to be an expert baker to create this crispy-on-the-outside, spongy-on-the-inside Italian classic. In fact, you don't have to have ever baked a bread before. It's the perfect beginner recipe that takes the mystery out of dough-making. Plus, you can also customize the toppings to your taste—onions are at the top of the list for many. That's a smart choice as well as a delicious one: New research on the levels of health-giving sulfur compounds puts onions on the top of that list as well. Read on to see what other veggies rank high…and to learn about a missing link in the battle to lose weight.
Cheese-Stuffed Focaccia
Cheese-Stuffed Focaccia

This recipe shows off the versatility of focaccia dough. Yes, you can top it with cherry tomatoes, onions, red pepper, and more, but you can also stuff it! If you'd like to use this dough for a more traditional focaccia, simply divided in half as directed, then bake in a single layer in two 13-inch-by-9-inch pans and starting checking after 25 minutes.

Ingredients

1 tablespoon active dry yeast
2 cups warm water, between 105°F-115°F
1 tablespoon honey
7 tablespoons extra virgin olive oil, divided use, plus more for dipping
5 cups all-purpose, bread, or 00 flour, plus more for kneading
1 teaspoon sea salt
16 ounces mozzarella
Optional toppings: slivers of onion, fresh rosemary needles, very coarse sea salt

Directions

Step 1

In the bowl of a stand mixer fitted with the paddle attachment, mix the yeast, water, and honey for a few seconds. Allow the yeast to bloom (get foamy), about 5-8 minutes. Add 2 tablespoons of olive oil, salt, and flour, and mix until a sticky dough forms. Switch to the dough hook and knead until smooth and elastic; it will be sticky, but should pull away from the sides of the bowl as you lift it. Only if it is too sticky to handle, add more flour, one tablespoon at a time.

Step 2

Note: If you don't have a stand mixer with a dough hook, bloom the yeast, water, and honey in a large bowl. Add the olive oil and salt and then the flour, mixing with a large spatula and then with your hands. Turn the dough out on a lightly floured countertop, flour your hands, and knead until smooth, about 7 minutes.

Step 3

Pour 1 tablespoon of olive oil into a clean, large bowl. With lightly floured hands, form the dough into a ball and roll it in the olive oil. Place the bowl in a warm spot in your kitchen and cover with a clean dish towel. Let rise until doubled in volume, about an hour. (If you poke it with a fingertip, it should spring back right away.)

Step 4

Pour 3 tablespoons of olive oil into a 13-inch-by-9-inch metal cake pan, and coat the pan well. Turn the dough onto a lightly floured countertop, punch it down lightly, and cut it in half. Place half the dough in the pan, and use your fingertips to press it out to the edges and into the corners of the pan. Liberally dot the dough with dollops of the cheese. Using your hands, stretch the rest of the dough into a rectangle about the size of the pan and then place it on top of the cheese layer, stretching it further out to the corners of the pan and pressing it around the edges to seal it to the bottom layer. Use your fingertips or knuckles to make a pattern of indentations on the top of the dough. Cover the pan with a clean towel and let it rest for 20 minutes while you heat your oven to 450°F.

Step 5

Just before baking, go over the indentations if needed. Then drizzle the final tablespoon of oil over the top and sprinkle on the onions, rosemary needles, and coarse salt, as desired. Bake for 35-40 minutes until golden, rotating the pan halfway through. Let cool for 5 minutes, then cut and serve with olive oil for dipping.

Yields 10 generous servings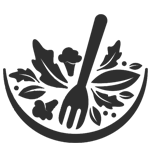 Healthy Ingredient Spotlight
Go Bold with Your Olive Oil
In addition to playing a prominent role in the dough itself, extra virgin olive oil gives focaccia its distinctive crispy finish on the bottom as well as the top. I like to use a bold oil for depth of flavor—so good, you'll want to eat it right out of the pan.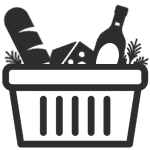 Quick Kitchen Nugget
Choosing the Right Flour
There's much debate over the best flour to use for focaccia—all-purpose, bread, or the exotic-sounding 00 flour—and each one has its fans. 00 flour, also called double zero or doppio zero, is de rigueur in Italy to make thin-crust Neapolitan pizza. It's the most finely ground flour available, and it creates a dough that's very flexible and easy to work with. (There's one 00 variety made for pizza and focaccia and another for pasta, and they're not interchangeable.) Not too long ago, 00 flour was only available as an Italian import at specialty shops or online, but recently the American companies Bob's Red Mill, King Arthur, and Shepherd's Grain began milling their own versions right here in the US. With 00 flour costing just a few dollars for a 3- or 5-pound bag, you can have fun experimenting to see which one bakes up best for you.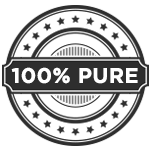 For Your Best Health
The Tops in Healthy Vegetables
Vegetables in the Allium genus—onions, leeks, and garlic, to name a few—are among the most widely studied for their healthful sulfur compounds; they are good for the heart and immune system, among other benefits. Broccoli, cabbage, cauliflower, and other cruciferous vegetables of the Brassica family have these compounds, too.
Among the most important sulfur compounds are polysulfides, because of their broad range of benefits—they have antioxidant, anti-inflammatory, antimicrobial, anticancer, and cardioprotective effects. But which vegetables are the richest in polysulfides hasn't been clear…until now. A research team from the Osaka Metropolitan University Graduate School of Science in Japan developed a method to quantify the total reactive polysulfide content of 22 popular vegetables. Their findings, published in the journal Food Chemistry, ranked onions #1, followed by broccoli, Chinese chive, and garlic—more reason to make them a part of your diet.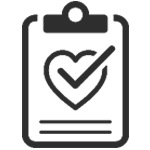 Fitness Flash
The Missing Link to Losing Weight?
People who reported getting regular, uninterrupted sleep did a better job sticking to their exercise and diet plans while trying to lose weight, according to preliminary results of a study involving 125 participants who were given various lifestyle modifications as part of a 12-month weight loss program. The findings were presented at the American Heart Association's Epidemiology, Prevention, Lifestyle & Cardiometabolic Health Scientific Sessions 2023.
"Focusing on obtaining good sleep—seven to nine hours at night with a regular wake time along with waking refreshed and being alert throughout the day—may be an important behavior that helps people stick with their physical activity and dietary modification goals," said lead author Christopher E. Kline, PhD, an associate professor in the Department of Health and Human Development at the University of Pittsburgh.
"There are over 100 studies linking sleep to weight gain and obesity, but this was a great example showing how sleep isn't just tied to weight itself; it's tied to the things we're doing to help manage our own weight," commented Michael A. Grandner, PhD, director of the Sleep and Heath Research Program at the University of Arizona, director of the Behavioral Sleep Medicine Clinic at the Banner-University Medical Center in Tucson, and a co-creator of the American Heart Association's Life's Essential 8 health metrics. "This could be because sleep impacts the things that drive hunger and cravings, your metabolism and your ability to regulate metabolism and the ability to make healthy choices in general. Studies like this really go to show that all of these things are connected, and sometimes sleep is the thing that we can start taking control of that can help open doors to other avenues of health."
Improving sleep health is something everyone can do to improve their cardiovascular health, and in 2022 sleep became the eighth metric of Life's Essential 8—eight building blocks for optimal cardiovascular health that also include eating healthy food; being physically active; not smoking; getting enough sleep; maintaining a healthy weight; and controlling cholesterol, blood sugar and blood pressure. Why are Life's Essential 8 so important? Because cardiovascular disease claims more lives each year in the US than all forms of cancer and chronic lower respiratory disease combined, according to the 2023 Statistical Update from the American Heart Association.
Get More Recipes In Your Inbox!