Roasted Salted Almonds Recipe Plus the Research Behind the Mediterranean's Diet Long-term Secondary Prevention of Cardiovascular Disease
Much research on the benefits of olive oil as part of the Mediterranean diet centered on preventing heart disease, or primary prevention. Now a team involved in one of those studies has examined whether this diet can also be helpful for secondary prevention, meaning for people who already have heart issues such as coronary heart disease (CHD). The health benefits of olive oil as a cornerstone of the Mediterranean diet continue to shine through. Nuts also get high marks, so I'm sharing my favorite way to enjoy them.
Roasted Salted Almonds
Spicy Roasted Almonds

Add some spice to the healthful nuts you're snacking on. Roasted almonds also make a great addition to a charcuterie or cheese board. Feel free to substitute other nuts such as hazelnuts, cashews, walnut halves, or pistachios for the almonds. If you own a smoker, try smoke-roasting the nuts the next time you fire it up. 

Ingredients

2 cups whole skinless almonds (about 7 ounces)
1/4 cup extra virgin olive oil
Coarsely ground sea salt to taste
1-1/4 teaspoons Spanish smoked paprika (pimentón de la Vera) or ground cumin 

Directions

Step 1

Preheat your oven to 325°F. Put the almonds on a rimmed baking sheet and drizzle with the olive oil. Stir with a wooden spoon until they are evenly coated, then spread them out in a single layer. Roast the almonds until they are a light golden brown, about 20 to 30 minutes, stirring every five minutes. Drain on paper towels.

Step 2

Transfer the almonds to a bowl, season with salt and paprika, and toss to coat. Serve warm or at room temperature. Store in an airtight container for up to 3 days.

Yields 6-8 servings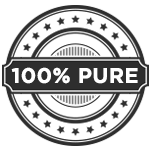 For Your Best Health
A diet refresh for heart health
The study: "Long-term secondary prevention of cardiovascular disease with a Mediterranean diet and a low-fat diet (CORDIOPREV): a randomised controlled trial," The Lancet, May 14, 2022.
For this study, Javier Delgado-Lista, MD, PhD, of the Universidad de Córdoba in Córdoba, Spain, and his team compare the effects of the Mediterranean diet to a low-fat diet, both of which are healthier than the typical Western diet. They randomly assigned 1,002 participants with CHD (60 percent of whom had already had one heart attack) to one diet or the other and monitored them over 7 years. In that time frame, both diets did well at preventing more heart events, which included heart attacks, ischemic stroke, peripheral artery disease, and cardiovascular-related death, but the Mediterranean diet had the edge.
According to a report of the study written by TCTMD, a network of the Cardiovascular Research Foundation, "Patients with CHD who ate a Mediterranean diet rich in extra virgin olive oil (EVOO), fatty fish, and nuts had roughly a 25 percent lower risk of recurrent major adverse cardiovascular events…compared to those who stuck with a reduced-fat approach during 7 years of follow-up.
"For the Mediterranean diet, participants consumed 35 percent of their calories from fat, mostly monounsaturated (22 percent) and polyunsaturated fat (6 percent). Protein made up 15 percent of the diet and the remaining calories were comprised of carbohydrates (< 50 percent). The diet included 40 to 60g of extra-virgin olive oil, three or more servings of especially fatty fish per week, and three or more servings of nuts per week, among other foods. Wine was optional, but if participants were habitual wine drinkers, it was capped at one to two glasses per day for women and men, respectively.
"For the low-fat diet, less than 30 percent of calories were derived from fat, 15 percent from protein, and 55 percent or more from complex carbohydrates. Participants ate low-fat dairy two or three times per day and chose lean fish instead of fatty kinds. Nuts were limited, as was EVOO. Instead, the intervention recommended only 20 to 30g of sunflower or regular olive oil. Wine was not allowed.
"No physical activity was prescribed, nor was any type of caloric restriction. To make sure patients adhered to the diet, they had face-to-face visits with dieticians, internists, or cardiologists every 6 months, group sessions every 3 months, and telephone calls every 2 months. In total, participants had at least 12 interactions with the study team each year.
"After 7 years of follow-up, there were 198 primary outcome events: 17.3 percent in the Mediterranean arm and 22.2 percent in the low-fat group. In the unadjusted and adjusted models, the Mediterranean diet was associated with a significantly lower risk of the primary endpoint. Adjusted for age and sex alone, eating the diet rich in EVOO, fatty fish, and nuts was associated with a 26.2 percent lower risk of the primary outcome. In the fully adjusted model, the Mediterranean diet lowered the risk of the primary outcome by 28.1 percent compared with the low-fat diet. The was no significant difference in the risk of any of the primary endpoint's individual components.
"The observed reduction in risk was more pronounced among men than among women, who in fact saw no significant reduction in risk, although the researchers note that this might have been the result of insufficient power. Less than 18 percent of study participants were women, and future studies will be needed to determine if this observed sex-related difference is real.
"Delgado-Lista said the results are straightforward: patients with ischemic heart disease should follow a Mediterranean diet. Find a professional to help you learn what the Mediterranean diet is and how to eat it, he said, 'and always consume extra virgin olive oil as the main source of fat in that diet.'"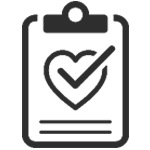 Fitness Flash
Brain boosts abound
Every day we learn more about protecting brain health and avoiding dementia. If you're looking for all these breakthroughs in one place, look no further than the Alzheimer's – The Science of Prevention series developed by neurologist David Perlmutter, MD, featuring more than 20 additional specialists from across the country. It originally aired on July 20, but you can catch it on a weekend replay from August 5 to 7.
Get More Recipes In Your Inbox!