Creamy Tortellini with Spring Peas Recipe, Spotlight on Peas, Grating Nutmeg, Exercise to Combat Cravings plus Managing Back Pain
Warm weather means more time spent outdoors and less time in the kitchen, but I still want to enjoy delicious meals that tap into wonderful seasonal foods. My quick and creamy tortellini with peas recipe fit the bill and take only about 10 minutes after the water boils! You'll also find results of two studies that looked at common problems for so many people—how to curb cravings that stand in the way of a healthier diet and how to ease low back pain that can stop you in your tracks.
Creamy Tortellini with Spring Peas
Creamy Tortellini with Spring Peas

This simple dish makes for a fast and fresh spring meal. The creaminess of the mascarpone combined with the delicate pop of the peas is a fan favorite in our house.

Ingredients

16 ounces cheese tortellini, fresh or frozen
3 tablespoons extra virgin olive oil, divided
1 cup freshly shelled peas (about 1 pound in the shell)
8 ounces mascarpone
1/2 teaspoon freshly ground black pepper or to taste
1 teaspoon freshly grated nutmeg or to taste
Coarse salt to taste
1/2 cup grated Parmigiano Reggiano

Directions

Step 1

Bring four quarts of salted water to a boil and cook the tortellini according to package directions. Meanwhile, heat a small sauté pan and add 2 tablespoons of the olive oil. Sauté the peas over low heat for 3 minutes until tender and bright green and then transfer to a large mixing bowl.

Step 2

When the tortellini are done, use a large strainer to transfer them to the bowl with the peas. Immediately fold in the mascarpone—the heat of the pasta will melt it, creating a sauce—and mix well to distribute the peas. If the sauce is too thick, add some of the pasta water, a tablespoon at a time, to thin it. Season liberally with black pepper and nutmeg (use a microplane to grate it right over the bowl), and add salt to taste.

Step 3

Transfer to a serving platter, top with the grated Parmigiano, and drizzle on the final tablespoon of olive oil. Serve at room temperature.

Yields 4 servings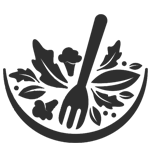 Healthy Ingredient Spotlight
Three Peas in Pods
Sweet peas, sugar snap peas, and pea pods are all members of the legume family and good sources of vitamins A, C, and K; folate; potassium and magnesium; and fiber. They can all be eaten raw or cooked, but there are some differences among them. Sweet peas are the only ones that need shelling—the pods aren't edible. Pea pods, best known as an ingredient in Asian cuisines, are primarily pods with small or no peas inside—they're picked before the peas have a chance to develop. Sugar snap peas are a cross between the two other varieties—edible pods filled with edible peas—and give you all the flavor of sweet peas plus the crunch of the pods. With pea pods and sugar snap peas, you may need to remove the strings along the edges before eating. Because all peas can quickly become overcooked, make them separately and fold them into the rest of a dish or add them at the very end of the cooking process.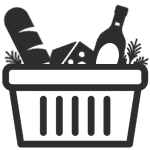 Healthy Kitchen Nugget
Get Grating
Nutmeg is a sweet and fragrant spice that comes from the Banda Islands in Indonesia. Marble-sized whole nutmegs are the inner parts of the seed of an evergreen tree called Myristica fragrant. Though nutmeg is sold ground, you'll get the best flavor by grating whole nutmeg as needed, either with a microplane or on the box grater side with the smallest holes. You might think of nutmeg only for spice-rich fall baking, but it's also a popular ingredient in filled Italian pastas, so it adds the perfect note to this week's tortellini recipe.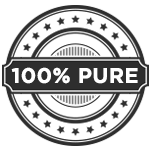 For Your Best Health
Intense Exercise Combats Cravings
A provocative lab study from researchers at Washington State University and the University of Wyoming could hold the secret for curbing cravings. Their experiment tested a way to resist "incubation of craving," a phenomenon first identified by scientists at Western Washington University that postulates that the longer you deny yourself something you crave, the harder it is to ignore the craving signals.
Their results showed that lab rats that did high-intensity treadmill running for 30 days exhibited less desire for their high-fat food, which they'd been denied during that period. This shows that exercise can shore up restraint when it comes to certain foods, says Travis Brown, PhD, a physiology and neuroscience researcher and associate professor at Washington State and corresponding author of the study published in the journal Obesity. Dr. Brown adds, "A really important part of maintaining a diet is to have some brain power—the ability to say 'no, I may be craving that, but I'm going to abstain.' Exercise could not only be beneficial physically for weight loss but also mentally for gaining control over cravings for unhealthy foods."
We still don't know whether food can be addictive in the same way as drugs are—and certainly not all foods spark cravings. As Dr. Brown points out, "No one binge eats broccoli." But many people seem to respond to cues, such as fast-food ads, encouraging them to eat foods high in fat or sugar, and those cues may be harder to resist the longer they diet. The ability to disregard these signals may be yet another way exercise improves health.
In future studies, the research team plans to investigate the effect of different levels of exercise on this type of craving as well as how exactly exercise works in the brain to curb the desire for unhealthy foods.

Fitness Flash
Help for That Aching Back
Sometimes constant lower back pain that has no apparent cause can have a mental component. Fear of pain keeps people from moving, and not moving can make pain worse and even create a vicious cycle that leads to anxiety and depression. Finding the best way to address both the physical and the mental consequences of back pain was the goal behind a research review led by Emma Ho and Paulo Ferreira of the University of Sydney in Australia.
They looked at 97 studies that evaluated the effects of various types of psychological interventions—cognitive behavioral therapies, mindfulness, counseling, pain education programs, and two or more combined approaches—when given along with physiotherapy, or a structured exercise regimen, for chronic lower back pain.
They found that, compared with physiotherapy alone, adding a psychological intervention was more effective for improving physical function and pain intensity. Some interventions had different effects than others. For instance, both cognitive behavioral therapy (CBT) and pain education delivered with physiotherapy led to noticeable improvements in physical function up to 2 months after treatment, with the clinical benefits of pain education lasting up to 6 months.
In terms of lessening pain intensity, behavioral therapy, CBT, and pain education delivered with physiotherapy each led to improvement up to 2 months after treatment, with the effects of behavioral therapy lasting up to 12 months. CBT also helped lessen the fear of exercise for up to 2 months after treatment, but the most sustainable effects in this area came from pain education programs.
Though there were differences in the ways the various studies that the researchers reviewed were conducted and longer term results are unknown, they did conclude that their findings "can be used to inform clearer guideline recommendations regarding the use of specific psychological interventions for managing chronic, non-specific low back pain and support decision making for patients and clinicians."
Get More Recipes In Your Inbox!