Grilled Tuna Steaks with Salmoriglio Recipe, Spotlight on Parsley, How Accurate is Your Calorie-Counting App and Are You Wired for Shorter Sleep? ?
Got your grill primed and ready for the warmer months? Then I've got a zesty tuna recipe to start the season with a bang. My tuna primer will cue you into the differences in tuna varieties so you know what to keep an eye out for at the fish counter. If you like to track your meals on an app, you'll be surprised at the results of a study on their accuracy. Plus, I'm sharing the latest research on how genes influence sleep patterns.
Grilled Tuna Steaks with Salmoriglio
Grilled Tuna Steaks with Salmoriglio

With origins in Sicily, this simple yet zesty sauce is also excellent with grilled salmon, beef, poultry, or vegetables.

Ingredients

1/2 cup extra virgin olive oil, plus more for the fish
Juice from 1 lemon
2 tablespoons hot water
2 cloves garlic, peeled and minced
3 tablespoons chopped fresh parsley
1 tablespoon finely chopped fresh oregano or 1 teaspoon dried oregano
1 tablespoon brined capers, drained (optional)
1/4 teaspoon red pepper flakes or more to taste
Salt and freshly ground black pepper
4 tuna steaks, each 6 to 8 ounces and 1-inch thick

Directions

Step 1

Make the salmoriglio: Put the 1/2 cup olive oil in a small saucepan and warm over low heat. Whisk in the lemon juice and hot water. Stir in the garlic, parsley, oregano, capers if using, red pepper flakes, and salt and pepper to taste (go easy on the salt if you're using capers). Keep warm.

Step 2

Set up your grill for direct grilling and preheat to medium-high (450ºF). Lightly brush the fish with olive oil, and season with salt and pepper. Arrange on the grill grate, and grill until the fish is opaque and easily flakes when pressed with a fork—about 12 minutes, turning once with a spatula. (If you prefer your tuna on the rare side, cook the steaks for less time.)

Step 3

Transfer the tuna to a platter or plates, and drizzle with the salmoriglio. Serve the remaining sauce on the side.

Yields 4 servings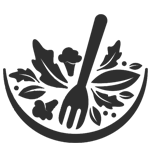 Healthy Ingredient Spotlight
Reeling in the right tuna
According to the National Fisheries Institute, of all the varieties of tuna in the oceans, you'll most likely find only five at fish stores and on menus:
Albacore is the tuna you know best packaged in cans or pouches. It has a mild flavor and white to light pink flesh.
Bigeye (ahi in Hawaii) is the favorite for sashimi and is also mild in flavor.
Bluefin, used almost exclusively for sushi, is the darkest, fattiest, and arguably the most expensive variety, with a taste that gets more pronounced as the fish reaches adulthood. Overfishing has made it a priority for conservation efforts.
Skipjack is the tuna type you're now most likely to see in cans and pouches. Considered "light tuna," it's high in nutrients, including omega-3 fatty acids.
Yellowfin, sometimes sold as ahi, has pale pink flesh and is slightly more flavorful than albacore.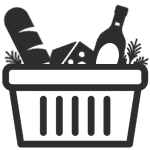 Healthy Kitchen Nugget
Flat or curly: picking parsley
Fresh parsley is a lot more than a plate garnish, especially when you choose flat-leaf, or Italian, parsley over its curly cousin. Flat-leaf parsley has a more herbal taste compared to the crunchy and bland grassy taste of the curly variety, due to different proportions of some of parsley's natural compounds. Chopped or minced, flat-leaf parsley adds bright color as well as flavor to a dish—people who aren't fans of cilantro can use it instead.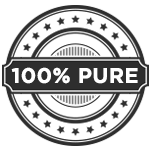 For Your Best Health
How accurate is your calorie-counting app?
That's the question researchers from Northwestern and Benedictine Universities set out to answer. They compared nutrient data on the 50 most frequently eaten unprocessed or minimally processed foods from four commercial nutrition apps against a leading research-based food database, Nutrition Data System for Research (NDSR). They looked at calorie counts, macronutrients, total sugars, fiber, saturated fat, cholesterol, calcium, sodium, and more. Here's what they found: "CalorieKing and Lose It! had mostly excellent agreement with NDSR for all investigated nutrients. Fitbit showed the widest variability in agreement with NDSR for most nutrients, which may reflect how well the app can accurately capture diet." The study also found some flaws with MyFitnessPal, such as fiber accuracy and poor agreement with NDSR on calories in particular. The findings were published in the Journal of the Academy of Nutrition and Dietetics.

Fitness Flash
Are you wired for shorter sleep?
According to researchers at the University of California, San Francisco (UCSF), some people have genes that allow them to thrive on just four to six hours of restorative sleep each night. What's more, these elite sleepers also have psychological resilience and resistance to neurodegenerative conditions. Of course, not everyone is wired this way, but uncovering what enables some people to stay healthy despite getting little sleep can provide answers for those who need more and can't seem to get it.
"There's a dogma in the field that everyone needs eight hours of sleep, but our work to date confirms that the amount of sleep people need differs based on genetics," says neurologist Louis Ptacek, MD, one of the senior authors of a study published iniScience on March 15, 2022. "Think of it as analogous to height; there's no perfect amount of height, each person is different. We've shown that the case is similar for sleep."
For more than a decade, Dr. Ptacek and Ying-Hui Fu, PhD, both of the UCSF Weill Institute for Neurosciences, have studied people with Familial Natural Short Sleep (FNSS), the ability to function fully on four to six hours of sleep a night, which runs in families. To date, they've identified five of the genes that play a role in FNSS. These genes may help in the development of future drugs to ward off sleep disorders, protect against brain disorders, or slow down their progression.
"Sleep problems are common in all diseases of the brain," says Dr. Fu. "This makes sense because sleep is a complex activity. Many parts of your brain have to work together for you to fall asleep and to wake up. When these parts of the brain are damaged, it makes it harder to sleep or get quality sleep."
Their latest work tested Dr. Fu's hypothesis that, for people with FNSS, elite sleep can be a shield against neurodegenerative disease rather than speed up its development as it seems to do in people who need closer to seven to nine hours and fail to get it. They bred mice that had both short-sleep genes and genes that predisposed them to Alzheimer's and found that their brains developed much less of the hallmark signs linked to dementia.
Identifying more special sleep genes will take time, and the researchers liken their work to solving a jigsaw puzzle. "Every mutation we find is another piece," says Dr. Ptacek. "Right now, we're working on the edges and the corners, to get to that place where it's easier to put the pieces together and where the picture really starts to emerge."
"This work opens the door to a new understanding of how to delay and possibly prevent a lot of diseases," says Dr. Fu. "Our goal really is to help everyone live healthier and longer through getting optimum sleep."
Get More Recipes In Your Inbox!