Cauliflower Recipe with Zesty Walnut Pesto, Spotlight on Walnuts and Pesto, Plant-based Foods for Skin Health and Get Moving for Life
Achieving good health is a lot like doing a jigsaw puzzle, with the key pieces being diet, exercise, and well-being. This week's newsletter shows just how they fit together, with walnuts being a surprising thread. Walnuts offer very similar benefits to those in olive oil. Besides their starring role in my zesty pesto, you'll see how well they fit into the Mediterranean diet and how that diet has a special role in skin health.
Cauliflower with Zesty Walnut Pesto
Cauliflower with Zesty Walnut Pesto

Cauliflower is an amazingly versatile vegetable, thanks to its mild taste. Think of it as a healthy base for your favorite sauces. I like to dress it up with this Southwestern-style pesto. Any leftovers make a great cold lunch the next day!

Ingredients

1 bunch fresh cilantro, rinsed, dried, and stemmed 
2 cloves garlic, coarsely chopped
1 jalapeño pepper, stemmed, seeded, and coarsely chopped
Juice of 1/2 lime
1/3 cup unsalted walnuts, toasted 
1/2 teaspoon ground cumin
Coarse kosher or sea salt, plus more to taste 
Freshly ground black pepper 
1/2 cup extra virgin olive oil, divided, plus more as needed
1/3 cup crumbled cotija or queso fresco 
1 large head cauliflower, cored and separated into florets 

Directions

Step 1

Preheat your oven to 400°F and make the pesto while you're waiting for it to come up to temperature. In the bowl of a small food processor, combine the cilantro, garlic, jalapeño, lime juice, nuts, cumin, and 1/2 teaspoon each of salt and black pepper. Pulse several times. While the machine is running, gradually add 1/4 cup of olive oil through the lid and process until the mixture is fairly smooth, adding additional oil, one tablespoon at a time, as needed for a creamy consistency. Add the cheese and process for a few seconds more. Add more salt and pepper to taste. 

Step 2

Spread the cauliflower florets in a single layer on a rimmed baking sheet. Use two baking sheets if necessary to avoid crowding. Drizzle with the remaining olive oil and season with salt and pepper. Roast the cauliflower, turning once with a spatula, until lightly brown and tender, about 20 to 25 minutes. When done, transfer to a large bowl, top with several spoonfuls of the pesto, and use a spatula to coat the florets. Serve immediately. 

Yields 6 side servings or 4 main dishes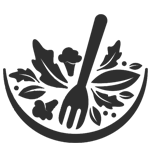 Healthy Ingredient Spotlight
Walnuts deliver
Did you know that walnuts are another important part of the Mediterranean diet, adding to the benefits of olive oil and its other plant-based foods? One ounce of walnuts—1/4 cup or 12 to 14 halves—is a powerhouse of important nutrients, including 2.5 grams of alpha-linolenic acid (ALA), the plant-based omega-3 fatty acid; with the most ALA of any other tree nut, walnuts are an important source for vegans and vegetarians. You'll also get 4 grams of protein, 2 grams of fiber, and 45 mg of magnesium. Walnuts not only add crunch to salads, they're also a great take-anywhere snack.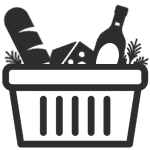 Healthy Kitchen Nugget
Pesto: Viva variations!
I love pesto because there's no right or wrong way to make it. Named after the pestle, the hand tool originally used to crush the ingredients, pesto was born in Genoa, Italy. Classic recipes call for basil and pine nuts, but just as food processors have made pesto a snap to whip up, using other herbs and nuts has modernized it, as evidenced by the cilantro and walnuts in this issue's recipe. But no need to stop there—parsley will give a milder flavor, for instance, while rosemary or thyme supply a bolder one. For other nut variations, consider pistachios, almonds, cashews, or pecans. Want to try a cheese other than Parmigiano-Reggiano? Switch to Pecorino Romano, or even a mix of the two. The one nonnegotiable is the olive oil, and if you're a member of the Fresh-Pressed Olive Oil Club, you can experiment with the mild, medium, and bold oils in your collection.
If you want a general guideline to start with, use these proportions and then adjust any or all of the ingredients to your taste as you process the pesto: 2 cups fresh herbs, 2 peeled garlic cloves, 1/2 cup each of grated cheese, nuts, and extra virgin olive oil, plus fresh pepper and salt to taste.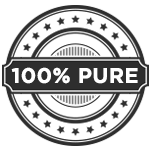 For Your Best Health
Plant-based foods for skin health
I've shared insights on olive oil and skin quality, so I was very excited to read that many of the other foods that make up the Mediterranean diet can offer additional boosts. According to a study published in the Journal of the Academy of Nutrition and Dietetics on March 1, 2022, "Fruits and vegetables rich in vitamins and polyphenols, nuts and legumes abundant in mono- and poly-unsaturated fats, as well as polyphenolic-rich beverages, can improve skin health." While the effects vary, the researchers noted improvement in skin texture, complexion, wrinkles, and elasticity.
The researchers first looked at large population studies on plant-based foods for skin health and found key examples. "A robust intake of vegetables, olive oil, and legumes was correlated with lower actinic [scaly patches of] skin damage caused by long-term UVR exposure among 2,000 people aged 70 and older in Australia, Greece, China, Japan, and Sweden," they stated, while following the Dutch Healthy Diet Index guidelines for a diet rich in "fruits, yogurt, milk, and vegetables was significantly associated with fewer wrinkles in women. In contrast, diets consisting mainly of meat, refined grains, snacks, soft drinks, coffee, and alcoholic beverages were associated with more wrinkling in women."
Then they dug deeper to see which micronutrients in specific fruits and vegetables seemed to help most. In addition to getting the monounsaturated fatty acids, or MUFAs, that olive oil provides, they found that "in general, yellow, orange, and red fruits such as mangos, melons, citrus, tomatoes, and vegetables such as red bell peppers and dark-green leafy kale are good sources of carotenoids. Fruits with deep red or purple colors such as grapes, pomegranate, and passion fruit are rich in anthocyanins and polyphenols. Nuts and legumes are also encouraged, along with cocoa, coffee, and tea that are rich in polyphenols. Decaffeinated options do not appear to dilute benefits and should be considered for caffeine-sensitive individuals."
While they pointed out that more studies are needed to determine what exact amounts make the greatest difference, you can't go wrong for skin health and overall health by reaching for a variety of these foods every day.

Fitness Flash
Get moving for life
Even though we know that exercise is directly tied to longevity, it's easy to feel overwhelmed at the prospect of starting or rebooting an exercise program if you're not already fitness minded. That's why I want to share the findings of the study, "Estimated Number of Deaths Prevented Through Increased Physical Activity Among US Adults," published in JAMA Internal Medicine this past January. 
The researchers used advanced calculations to look at the link between physical activity and mortality in a wide sample of US adults and to estimate the number of deaths that could be prevented every year with modest increases in moderate-to-vigorous physical activity, or MVPA.
They based their findings on the various activity levels of participants who wore an accelerometer, a device that can measure motion, for a week. They found that, for adults ages 40 to 85 years and up, increasing MVPA by just 10, 20, or 30 minutes per day was linked to a 6.9%, 13.0%, and 16.9% decrease in the number of deaths per year, respectively. In real terms, this means roughly 111,174 preventable deaths per year with 10 more minutes of MVPA, 209,459 preventable deaths with 20 more minutes, and 272,297 preventable deaths with 30 more minutes.
Of course, there are limitations to the study—you have to exercise for more than a week to get these results. But it's motivating to know that even 10 minutes a day can have a big impact on your life…and possibly encourage you to go for 20 or even 30 minutes.
Get More Recipes In Your Inbox!