Figs Alla Modena Recipe, Spotlight on Figs, Cutting Calories for Longevity and A Fun Rehabilitation Alternative for Back Pain
Simplicity is a wonderful thing when it comes to food. Dishes with more emphasis on presentation than preparation mean treats for the eyes with little time or effort. I love letting the real flavors of foods shine through, and this week's fig and cheese antipasto is a classic example. I'm also giving you all the fig facts you need to encourage you to try this delectable fruit if you've shied away from it until now! You'll also find provocative results from a study that shows the life-extending benefits of a small calorie restriction, plus a fun alternative to traditional forms of rehab for back pain.
Figs Alla Modena
Figs alla Modena

There are many vinegar bottles labeled "balsamic," but the real thing must come from Modena, Italy. Just a few drops of a true balsamic will bring out the flavors of all the other ingredients in this dish. When figs aren't available, substitute berries, pears, or peaches.

Ingredients

8 slices of prosciutto
8-ounce log of fresh goat cheese, sliced into thin medallions
8 fresh figs, halved
1 tablespoon extra virgin olive oil
1 tablespoon best-quality balsamic vinegar di Modena

Directions

Step 1

Arrange the slices of prosciutto around the perimeter of a serving platter or charcuterie board. Moving toward the center, make a ring of goat cheese slices and then place the fig halves in the center.

Step 2

Drizzle everything with the olive oil and balsamic.

Yields 8 appetizer or 4 luncheon servings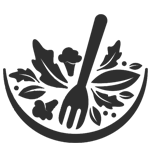 Healthy Ingredient Spotlight
Fabulous figs
When it comes to sweet fresh fruit, figs are overlooked in the US. But they're a staple in Mediterranean countries and a wonderful way to dress a salad. On their own, they make a delicious yet simple snack or dessert.
One fig has between 25 and 40 calories depending on size, plus fiber, potassium, magnesium, iron, and calcium. The minerals are concentrated in dried figs, which you can keep in your pantry. (If you're sensitive to sulfites, look for figs dried without this preservative.)
You're most likely to see American-grown figs at market starting in late summer, with dried varieties available year-round:
Brown Turkey figs have copper-flecked golden-yellow skin when ripe and mostly pink flesh.
Celeste figs are purplish-brown when ripe and have dark-purple flesh.
Calimyrna figs have yellow-green to golden skin that deepens when dried and a golden-brown center.
Mission figs have a deep-purple skin that turns black when dried, which explains why they're often called Black Mission figs. The fresh flesh is deep pink.
Kadota figs have yellow-green skin and deep-pink flesh.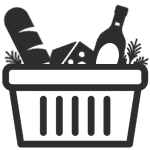 Healthy Kitchen Nugget
Storing figs
One reason for the reluctance around figs might be their short shelf life—just-picked figs are fresh for a week or less. But you can extend their freshness by storing them in the fridge for up to two weeks. Just be careful not to buy overripe figs unless you'll be eating them immediately. Ripe figs are tender, like a ripe peach, but should not feel mushy.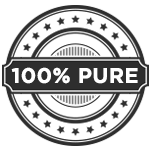 For Your Best Health
Consider cutting calories for longevity
A study led by Yale researchers and published in the February 10, 2022, issue of Science confirms the health benefits of moderate calorie restrictions. The research was based on results from the Comprehensive Assessment of Long-term Effects of Reducing Intake of Energy (CALERIE) clinical trial, the first controlled study of calorie restriction in healthy people. One group of participants reduced their calorie intake by 14%, while the others continued to eat as usual. The researchers analyzed the long-term health effects of calorie restriction over the following two years.
"We know that chronic low-grade inflammation in humans is a major trigger of many chronic diseases and, therefore, has a negative effect on life span," said Vishwa Deep Dixit, DVM, PhD, the Waldemar Von Zedtwitz Professor of Pathology, Immunobiology, and Comparative Medicine, senior author of the study, and director of the Yale Center for Research on Aging. "Here we're asking: What is calorie restriction doing to the immune and metabolic systems and if it is indeed beneficial, how can we harness the endogenous pathways that mimic its effects in humans?"
Dixit and his team analyzed the thymus, a gland that sits above the heart and produces T cells, an essential part of the immune system. The thymus ages at a faster rate than other organs. By the time healthy adults reach the age of 40, said Dixit, 70% of the thymus is already fatty and nonfunctional. And as it ages, the thymus produces fewer T cells. "As we get older, we begin to feel the absence of new T cells because the ones we have left aren't great at fighting new pathogens," said Dixit. "That's one of the reasons why elderly people are at greater risk for illness."
MRIs on study participants found the thymus glands of those restricting calories had less fat and greater functional volume after two years of calorie restriction—they were producing more T cells than at the start of the study. None of these changes were seen in participants not restricting calories. "The fact that this organ can be rejuvenated is, in my view, stunning because there is very little evidence of that happening in humans," said Dixit. "That this is even possible is very exciting."
The researchers also found that changes were happening within fat cells. Body fat is very important, Dixit said, because it hosts a robust immune system. There are several types of immune cells in fat, and when they are aberrantly activated, they become a source of inflammation.
"We found remarkable changes in the gene expression of adipose tissue after one year that were sustained through year two," said Dixit. "This revealed some genes that were implicated in extending life in animals but also unique calorie restriction-mimicking targets that may improve metabolic and anti-inflammatory response in humans."
A specific gene, PLA2G7, was significantly inhibited following calorie restriction. Based on a separate lab study, it turns out that inhibiting PLA2G7 protects against inflammation.
"These findings demonstrate that PLA2G7 is one of the drivers of the effects of calorie restriction," said Dixit. "Identifying these drivers helps us understand how the metabolic system and the immune system talk to each other, which can point us to potential targets that can improve immune function, reduce inflammation, and potentially even enhance healthy lifespan."
"There's so much debate about what type of diet is better—low carbohydrates or fat, increased protein, intermittent fasting, etc.—and I think time will tell which of these are important," said Dixit. "But CALERIE is a very well-controlled study that shows a simple reduction in calories…has a remarkable effect in terms of biology and shifting the immuno-metabolic state in a direction that's protective of human health. So, from a public health standpoint, I think it gives hope."

Fitness Flash
Back pain? Get into the pool
A study published in JAMA Network Open found that three months of therapeutic water exercise for 60 minutes twice a week was even more effective than physical therapy treatments using TENS (transcutaneous electrical stimulation) and infrared thermal therapy in helping ease chronic low back pain. The water exercise lessened the participants' pain and improved their functioning, quality of life, sleep quality, and mental state. What's more, the benefits could still be felt at the 12-month mark. The researchers suggest this could be because water exercises are active therapy, whereas the PT treatments are passive. If you're looking for low back pain relief, ask your doctor if water therapy could be right for you.
Get More Recipes In Your Inbox!