Leek and Cheese Frittata Recipe, Spotlight on Leeks and Potassium and Making the Mind-Body Connection
We're excited to be getting back to holiday celebrations. If you have family or friends staying over, a leek and cheese frittata is the perfect breakfast food—and my recipe gives a delicious result without requiring you to slave away in the kitchen! You'll see that it has only a pinch of salt, to cut back on sodium, a health goal for almost all of us. But did you know that at the same time we need more potassium? I'm listing the top sources. I'm also sharing an important finding on the mind-body link—it's timely because people who feel down around the holidays will really benefit if they take steps to boost their mood.
Leek and Cheese Frittata
Leek and Cheese Frittata

If you have family or friends staying over, a leek and cheese frittata is the perfect breakfast food—and my recipe gives a delicious result without requiring you to slave away in the kitchen! You'll see that it has only a pinch of salt, to cut back on sodium, a health goal for almost all of us.

Ingredients

6 eggs
2 ounces Parmesan cheese, grated
1 teaspoon butter, softened
2 tablespoons milk
2 tablespoons of extra virgin olive oil
1 large leek (the white and some of the tender green part), sliced
Pinch of coarse salt

Directions

Step 1

In a bowl, whisk the eggs, cheese, butter, and milk. Heat a frying pan, add the oil, and sauté the leek slices until softened, adding the salt as they cook. Pour the egg mixture into the saucepan, and cook over medium heat until firm.

Step 2

Cover the pan with a lid, remove from heat, and let stand for 10 minutes. You can serve it hot or at room temperature. If you'd like to prepare it ahead by an hour or so, leave the lid on.

Yields 4 servings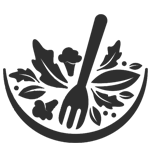 Healthy Ingredient Spotlight
Fall in Love with Leeks
Leeks are the unsung hero of the allium family. They look like overgrown scallions (I've grown leeks that are too big to fit in the fridge!), so their appearance puts some people off. But if you've never cooked with them, now's the time to discover their wonderful sweetness—they're far sweeter than onions. Roasted in the oven with a drizzle of olive oil, they make a filling side dish, and they add richness to other recipes, such as puréed vegetable soups. Just one or two go a long way.
Leeks have a great health profile, too—high in vitamin K, plus good amounts of vitamins B6 and C and the minerals copper, iron, and manganese.
When shopping for leeks, look for those with long white/pale green sections free of any yellowing. Though showy, the dark green tops must be discarded—they're too bitter to eat. The leeks should feel firm to the touch yet somewhat pliable. Leeks will stay fresh for up to two weeks in your fridge, but keep them loosely wrapped in plastic to preserve their moisture content.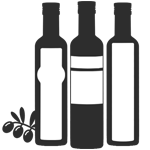 Healthy Kitchen Nugget
How to Quickly Prep Leeks
Leeks do require careful rinsing because the soil they grow in tends to collect within the layers. Here's how: Cut off the roots and the tops, and then cut the leeks in half lengthwise. Working on one half at a time, splay the layers under running water almost as though you were shuffling a deck of cards. If you have one, the sprayer of a kitchen faucet is excellent for getting between the layers. If you want to be extra thorough or you're slicing the leeks into rounds for the frittata recipe, place them in a large bowl of water and swirl them around to release grit. Blot the leeks with paper towels if you'll be sautéing them.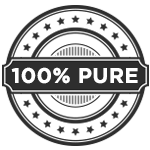 For Your Best Health
Putting the Spotlight on Potassium
We know that eating too much salt is a health risk, but there's another mineral important to consider: potassium. According to a study presented at the American Heart Association's virtual Scientific Sessions and published in the New England Journal of Medicine, higher sodium levels, lower potassium levels, and a higher sodium-to-potassium ratio all were associated with a higher risk of heart disease. Potassium is vital because it helps lower blood pressure by lessening the effects of sodium.
"We hope these important findings, together with consistent results from randomized trials, will speed up implementation of sodium reduction policies that will benefit the public by helping reduce the risk of cardiovascular disease," said lead author Yuan Ma, MD, PhD, a research scientist in epidemiology at Harvard T. H. Chan School of Public Health in Boston.
Health authorities recommend getting about 4,700 mg a day of potassium and keeping salt under 2,300 mg (under 1,500 mg if you already have high blood pressure). One simple step is to read nutrition labels—they must now list amounts of potassium along with sodium. Of course, some of the best sources are fresh fruits and vegetables, which don't have labels, so downloading a nutrient guide on your smartphone will help you keep track. Top foods are potatoes with the skin, white beans and other legumes, fish and shellfish, spinach and other leafy greens, tomatoes, bananas, cantaloupe, dates, nectarines, oranges, and avocados as well as milk and yogurt, according to the Cleveland Clinic. It typically takes three or more of these foods every day to meet your needs—while bananas are known as being high in potassium, one banana has only a tenth of the recommended daily amount.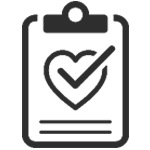 Fitness Flash
Making the Mind-Body Connection
I love exercises like yoga and tai chi because they get you moving while they benefit your headspace as you breathe and focus on the movements. A recent article by New York Times personal health reporter Jane E. Brody provides more support for tapping into mind-body practices like tai chi, especially during stressful times. While we know that physical health issues take a mental toll on us, the link works in the opposite direction as well: Living with a mental illness can cause physical problems. The article mentions a 2017 study published in Psychiatry Investigation that investigated the effects of anxiety and depression on physical disorders. They found that having anxiety was associated with the incidence of heart disease, depression was associated with the incidence of asthma, and having both anxiety and depression was associated with eyesight problems, cough, asthma, hypertension, heart disease, and gastrointestinal problems.
This time of the year is filled with happiness for many, but it can be distressing or sad for others. Make sure you make the time to try a mind-body technique to stay emotionally balanced. And if you are grappling with depression or anxiety, reach out to your doctor or even a helpline and give yourself the gift of healing.
Get More Recipes In Your Inbox!