The Ultimate Thanksgiving Day Stuffing Recipe, Spotlight on Mushrooms, How to Shop for Sausage and the Healthy Benefits of The Great Outdoors
When it comes to Thanksgiving feasts, for me it's all about the sides, starting with the stuffing! I'm sharing a stuffing recipe that can be a meal in itself—it makes the perfect lunch the day after, with or without leftover turkey. One of the ways you can customize stuffing is with mushrooms, so I'm giving you the lowdown on the tastiest varieties. Plus: Here's why communing with nature is so good for you.
The Ultimate Thanksgiving Day Stuffing
The Ultimate Thanksgiving Day Stuffing

The blend of sweet and hot sausage means a taste explosion in every bite. (Of course, if you prefer your stuffing to be on the milder side, you can use 2 pounds of sweet sausage only.) Though we still call it "stuffing," the safest and tastiest way to bake it is in its own dish—you'll get the crispy top that everyone loves over the greatest surface area too.

Ingredients

4 tablespoons extra virgin olive oil, plus more for the baking pan
2 large onions, peeled and diced
3 stalks celery, trimmed and sliced thin (leaves are OK)
1 pound mushrooms, thickly sliced
1 pound each, sweet and hot sausage
½ cup pine nuts
½ teaspoon dried thyme or the leaves of a sprig of fresh thyme
½ cup sweet vermouth
1 French baguette or crusty Italian bread, cut into small cubes
3 to 4 cups chicken stock, preferably homemade
3 large eggs, beaten
8 tablespoons salted butter, cut into half-inch cubes

Directions

Step 1

Heat a large skillet over medium-high heat. When the pan is hot, add the oil and then the onions and celery, sautéing the vegetables until soft. Push them to the outer rim of the pan, and sauté the mushrooms in batches to avoid crowding them. Next add the sausage, breaking it up into small pieces as it cooks. Continue cooking the meat until no pink is visible. Add the pine nuts and thyme, and cook for another minute. Pour in the vermouth, stir, and cook for another minute or two, loosening any bits on the bottom of the pan.

Step 2

Place the bread cubes in a very large mixing bowl, and fold in the sausage and vegetable mixture. Moisten with the broth, adding one cup at a time—the mixture should be very wet but not runny. Fold in the eggs.

Step 3

Grease a deep 13″ by 9″ baking pan with olive oil, and pour the stuffing mixture into the pan, leaving about 1″ clearance from the top—it will bubble up as it bakes. (Use two baking dishes if necessary.) Dot the surface of the stuffing with the butter cubes, and cover with foil, making a fairly tight seal. Bake at 350 degrees for 90 minutes, taking the foil off for the last 15 minutes to brown the top, if needed. The stuffing will keep warm out of the oven with the foil back in place for up to an hour.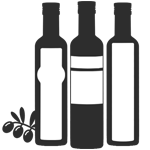 Healthy Kitchen Nugget
Shopping for sausage
I like to buy sausage meat that's been spiced but not put into casings because it's easier to sauté for stuffing or form into patties for breakfast sandwiches. Ask for it from the butcher at your favorite store if you don't see it in the meat section. If links are the only option, squeeze the meat out of each sausage, working from the middle out to the two sides, and then discard the casings.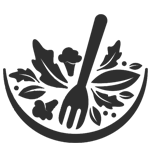 Healthy Ingredient Spotlight
Flavorful fungi
White mushrooms, whether button or jumbo size and primed for filling and baking, are versatile and delicious, but there are other varieties that can enhance many dishes with their earthy flavors.
Portobellomushrooms are large, dense, and highly flavorful—they can be the star of many meatless dishes. They're great grilled, thanks to their toothsome, steak-like texture, and wonderful when sliced and sautéed for pasta dishes.
Crimini mushrooms are young portobellos—you might see them labeled "baby bellos." Use them to elevate most any recipe that calls for white button mushrooms. These are great for my stuffing recipe.
Shiitake, oyster, and enoki mushrooms are uniquely shaped varieties, popular in many Asian dishes. You can often find dried shiitakes and can easily rehydrate them by soaking them in water; they are an essential in stir-fries. Enokis are more delicate than other varieties and are often used in broths.
Native to the US, hen-of-the-wood mushrooms grow in wide clusters with overlapping light brown and somewhat frilly-looking caps.
Many French and Italian recipes feature wild mushrooms, such as golden chanterelles and brown-toned porcinis and morels, all prized as delicacies. Because they are often foraged, they can be quite expensive, but some are available dried, which makes them more affordable and gives them a longer shelf life.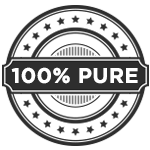 For Your Best Health
The magic of mushrooms
Despite being very low in calories, mushrooms have a variety of nutrients as well as key antioxidant and anti-inflammatory substances such as polyphenols and carotenoids. According to experts at Harvard Health, these fungi also have a substance called ergosterol that can turn into vitamin D when exposed to UV light. Mushrooms grown in dark conditions have very little of the substance, but fresh wild mushrooms such as chanterelles and morels may develop up to 1,200 IUs of vitamin D in a 3.5-ounce (100-gram) serving. Button mushrooms that are exposed to sunlight can produce up to 400 IU (about two-thirds of the recommended daily amount), but some producers actually expose their mushrooms to light before packaging to increase their D content, so check labels. (There's vitamin D in dried varieties as well.) Mushrooms also deliver some of the B vitamins and such minerals as copper, phosphorus, and selenium.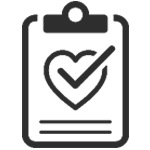 Fitness Flash
The great outdoors
Leif Hass, MD, a family medicine doctor and hospitalist at Alta Bates Summit Medical Center in Oakland, California, and a clinical instructor with UCSF, wrote a wonderful post in Greater Good Magazine online, pointing out how science has finally caught up with what years of human experience have demonstrated—that being outside amid greenery is healing and that trees, like exercise, is free medicine. What's more, we should take our cue from Japan, where forest bathing—spending time taking in awe-inspiring forests and allowing their sights, sounds, and smells to wash over you—is practiced by nearly a quarter of the people. Its proven benefits include lowering blood pressure, heart rate, and stress levels; improving mood and immune function; better sleep; and increased creativity.
How much outdoor exposure is enough? Dr. Hass reported that researchers from Finland suggest a minimum of five hours every month to get lasting effects (being out on water or even in a city park can be healing too). He wrote that he often gives "nature prescriptions" to his patients: "For those with the resources, I prescribe breaks to a quiet cabin or tent for at least three days, once or twice a year. I also recommend house plants for home and office, microbreaks where you stop work to look out the window, or a couple short walks even if it is in an urban environment. If all else fails, there are always nature videos, which have been shown to have positive effects. A walk with a friend outside is a Greater Good 'three-fer': exercise, friendship, and nature all at once."
Get More Recipes In Your Inbox!