Barramundi a la Vinaigrette with Quick-Pickled Red Onions Recipe, Spotlight on Leafy Greens, Choosing Whole Fish and Tailoring Exercise Intensity to Goals
Salads easily go from side dish to main dish when you add a protein. Not just for lunch, they can be a healthy and delicious dinner, as you'll see with this week's recipe. Dark leafy greens deliver amazing amounts of nutrients, and the research I'm sharing will make you want to enjoy them at every meal. There's also detail on the latest from the Framingham Heart Study, which now spans three generations of participants and drills down on the relationship between fitness intensity and physical fitness—the findings should encourage everyone to keep moving.
BARRAMUNDI À LA VINAIGRETTE WITH QUICK-PICKLED RED ONIONS
Barramundi a la Vinaigrette

One of the most pleasurable evenings I ever spent in Australia was cooking dinner in the kitchen of food entrepreneur Melissa Wong and her husband, Robert. A simple vinaigrette, whipped up in minutes and serving as a salad dressing, a marinade, and a sauce, is the unifying factor in this dish. If you can't find barramundi—a popular fish down under—halibut, cod, or another mild white fish is equally delicious. The quick-pickled red onions are a great condiment for this and many other dishes.

Ingredients

For the pickled onions:

1 medium red onion
1/2 cup water
1/2 cup apple cider vinegar
1 tablespoon sugar
1 teaspoon fine sea salt

For the vinaigrette:

Juice and zest of a lemon
2 tablespoons apple cider vinegar
1 teaspoon honey
Coarse salt and freshly ground black pepper
1/2 cup extra virgin olive oil
2 tablespoons minced fresh herbs, such as dill, flat-leaf parsley, and oregano

For the main dish:

4 barramundi fillets, each 6 to 8 ounces
4 loosely packed cups of baby arugula, spinach, or mixed greens
12 cherry tomatoes, halved
2 Persian cucumbers, diced
1 lemon, quartered

Directions

Step 1

Make the pickled onions: Thinly slice the red onion into rings and place them in a pint canning jar. Bring the water and apple cider vinegar to a boil over medium-high heat. Stir in the sugar and salt and pour the liquid over the onions. Let cool to room temperature before serving.

Step 2

Make the vinaigrette: In a small bowl, combine the lemon zest and juice, vinegar, honey, and 1/4 teaspoon each salt and pepper. Whisk until the salt and honey dissolve. Slowly add the olive oil, continuously whisking until the vinaigrette emulsifies. Stir in the minced herbs. Taste the vinaigrette, adding more vinegar or salt and pepper as desired. Pour 2/3 of the vinaigrette into a separate container and set aside.

Step 3

Place the fish fillets on a rimmed sheet pan and lightly brush both sides with the 1/3 of the vinaigrette from the mixing bowl. Season lightly with salt and pepper.

Step 4

Toss the greens, cherry tomatoes, and cucumbers with 2 to 3 tablespoons of the reserved vinaigrette to lightly coat and divide among 4 plates. Top with equal amounts of the pickled onions.

Step 5

Light a grill or preheat a well-oiled stovetop grill pan to medium-high. Arrange the fillets, skin side down, on a well-oiled grill grate or in the preheated pan. Cook until the edges begin to turn opaque, 2 to 3 minutes for thin fillets and 4 to 5 minutes for thicker fillets. Carefully turn and cook the other side until the fish is cooked through, 1 to 2 minutes more, taking care not to overcook them. Arrange a fillet on each of the prepared plates. Drizzle with the reserved vinaigrette and garnish each plate with a lemon quarter.

Yields 4 servings.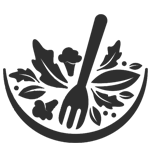 Healthy Ingredient Spotlight
Great Greens
When it comes to nutrition, dark green leafy vegetables are powerhouses. According to the USDA, spinach, kale, collards, mustard and turnip greens, chard, and other dark salad greens deliver vitamins A, C, E, and K and a high amount of the B vitamin folate; minerals such as iron, magnesium, potassium, and calcium; and antioxidants that protect cells and help fight cancer (check out the amazing new research on spinach below). They're also a great way to fill up because they're so low in calories.
Besides salads, get more greens into your diet by sautéing them with some chopped garlic in extra virgin olive oil and cutting them into ribbons to add to sandwiches, soups and stews, stir-fries, and omelets.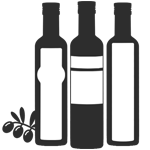 Healthy Kitchen Nugget
Choosing Whole Fish
Unless you buy flash-frozen fillets, you might opt for whole fish that you can scrutinize for freshness and then ask the fishmonger to fillet for you. That's because it's easier to see the signs of freshness in a whole fish: bright and clear eyes (not sunken), bright-red gills (not rusty red), scales with a sheen, firm flesh that springs back when you press it, and the scent of the ocean—nothing more. If you do buy fillets, they should be uniform in color, with no discoloration or darkening on the flesh and no dryness along the edges. If marked "previously frozen," they should have been defrosted that day.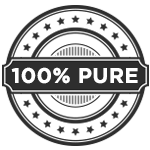 For Your Best Health
Spinach and Colon Cancer Prevention
The latest research from a Texas A&M University team of scientists, published in the journal Gut Microbes, has uncovered more detail about the relationship between spinach, gut health, genes, and colon cancer, which is the fourth-most common cancer and second-leading cause of cancer-related deaths in the US.
The team's previous animal-based studies showed that eating green vegetables and fiber reduces the risk of colon cancer by as much as half and that spinach in particular is very effective in preventing polyps, growths that can develop into cancer. Those earlier findings prompted them to look at how spinach might benefit people genetically at risk for colon cancer from the rare hereditary disease familial adenomatous polyposis, which causes hundreds or even thousands of growths in the colon from a very young age.
Using lab animals, the scientists were able to show that eating spinach led to significant tumor-fighting activity in the colon and small intestine. Spinach boosted diversity in the gut microbiome, led to changes in gene expression to help prevent cancer, and raised levels of healthful anti-inflammatory fatty acids.
The next step for the team is to replicate the study on people. But the takeaway is universal and immediate: "We believe eating spinach can also be protective for people who do not have familial adenomatous polyposis," said principal investigator Roderick Dashwood, PhD, director of the Center for Epigenetics and Disease Prevention at the Texas A&M University Health Institute of Biosciences and Technology. When to start? "The sooner the better. You shouldn't wait until polyps arise in order to start to do these sorts of preventive things."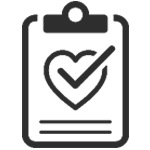 Fitness Flash
Tailoring Exercise Intensity to Goals
We know that exercise promotes good health. Now a new study involving the third generation of participants in the famed Framingham Heart Study and published in the European Heart Journal offers insights into the connection between physical activity and physical fitness.
Cardiologist, assistant professor, and clinician-investigator Matthew Nayor, MD, MPH, and his team at the Boston University School of Medicine found more evidence that exercise is vital to undo the hazards of a sedentary lifestyle across the board and that people who either take higher-than-average steps per day or do moderate-to-vigorous physical activity have higher-than-average fitness levels. That means that for people who can't do more intense forms of exercise, a lot of walking is very helpful, even if you do it slowly.
To find out your exercise pace, you can easily time yourself:
60-99 steps per minute is low
100-129 steps per minute is moderate
130 or more steps per minute is vigorous
If your goal is to increase your level of fitness, the most efficient way is with higher amounts of moderate-to-vigorous physical activity. The study found that exercise at this intensity is more than three times more efficient than walking at a relatively slow pace.
Get More Recipes In Your Inbox!