Roasted Shrimp with Corn and Burst Tomatoes Recipe, Spotlight on Corn, Handling Shrimp Safely and How to Protect Against Wildfire Smoke
There's no time of the year like August, when summer gardens are at their height and freshly grown produce is in abundance. I love this week's recipe because it's an unusual take on tomatoes and corn—a tasty change of pace from traditional salads, yet oh-so-easy to prepare.
ROASTED SHRIMP WITH CORN AND BURST TOMATOES
Roasted Shrimp With Corn and Burst Tomatoes

This is a fun dish in the South American style of using round chunks of sweet corn on the cob. If you'd prefer, slice the kernels off the raw ears after husking and add them to the baking dish when you add the shrimp. For a variation, toss the finished dish with cooked pasta.

Ingredients

1/4 cup dry white wine
3 tablespoons fresh lemon juice
3 cloves garlic, minced
1 teaspoon kosher salt, plus more to taste
1 teaspoon hot red pepper flakes or more to taste
1/2 cup plus 2 tablespoons extra virgin olive oil
1 pound large shrimp, peeled and deveined
1 pint red cherry tomatoes
2 ears sweet corn, husked, cut crosswise into 1-inch wheels
Freshly ground black pepper to taste
2 tablespoons chopped fresh cilantro or parsley
Crusty bread for serving

Directions

Step 1

Preheat your oven to 350°F. In a large bowl, combine the white wine, lemon juice, garlic, teaspoon of salt, and pepper flakes. Whisk in the 1/2 cup of olive oil. Pat the shrimp dry with paper towels, add them to the marinade, and toss to coat.

Step 2

Place the tomatoes and corn in a large glass or ceramic baking dish and drizzle with the remaining 2 tablespoons of olive oil. Season to taste with salt and black pepper. Roast for 20 minutes or until the tomatoes begin to split.

Step 3

Tip the bowl of shrimp with its marinade over the tomatoes and corn and stir to combine, spreading out the shrimp in a single layer.

Step 4

Roast for an additional 15 minutes, or until the shrimp are opaque and cooked through. Stir in the cilantro or parsley. Serve with crusty bread to mop up the juices.

Yields 4 servings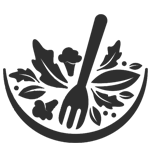 Healthy Ingredient Spotlight
Shrimp Safety ​
Shrimp is not immune to the wild vs. farm-raised debate. Often, both the harvesting/farming practices and the country of origin need to be taken into consideration. According to industry watchdog group Monterey Bay Aquarium Seafood Watch, giant tiger prawns farmed worldwide in indoor recirculating tanks with wastewater treatment are a "Best Choice." This is a sophisticated farming method that minimizes the release of chemicals into the environment and the chances of disease outbreaks. You might see these shrimp sold as freshwater prawns, freshwater shrimp, and giant river shrimp. Whiteleg shrimp farmed in the U.S. are another farmed Best Choice.
In terms of wild, northern shrimp caught with traps in Nova Scotia, Canada, are a Best Choice, with very few concerns about habitat or ecosystem impacts. You might see these shrimp sold as great northern shrimp, Pacific pink shrimp, pink shrimp, and salad shrimp.
Most wild-caught shrimp from the U.S. are considered a Seafood Watch "Good Alternative," but avoid ridgeback prawns from California and shrimp caught with skimmer trawls anywhere in the Gulf of Mexico with the exception of Florida.
Seafood Watch-assessed sources of shrimp and prawns from Argentina, China, Guyana, India, Indonesia, Malaysia, Nicaragua, and Vietnam are on its "Avoid" list due to concerns over catching and/or farming practices.
When possible, buy shrimp that's been eco-certified by the Marine Stewardship Council (MSC), the Aquaculture Stewardship Council (ASC), or Best Aquaculture Practices (BAP). You can easily check to see whether a particular species or source is safe on the Seafood Watch website.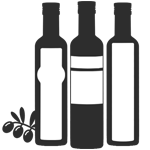 Healthy Kitchen Nugget
Quick-Cooked Corn ​
Got an abundance of corn on the cob? Here's a fast and foolproof way to cook it: Fill a stockpot three-quarters of the way with water, add a tablespoon of salt, and bring to a rapid boil. Add your shucked corn, cover the pot tightly with a lid, and take the pot off the heat. After seven minutes, the corn will be ready to serve.
Buying tip: Choose corn with the husk still on since it protects the kernels. Husks should be a bright green color and should hug the cob. Peel back just the tip of the husk to be sure that the silk is still moist and the kernels are bright yellow and/or white, depending on the variety.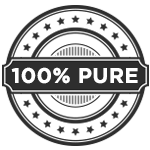 For Your Best Health
Why Fermented Food Is Fab ​
There's no doubt that fiber is good for health, but new research that compared the effects of fiber to those of fermented foods found that fermented foods can have unique—and rapid—benefits for the all-important gut microbiome and the immune system. Consuming foods and drinks such as yogurt, kefir, fermented cottage cheese, kimchi and other fermented vegetables, vinegar, vegetable brine drinks, and kombucha tea led to greater microbial diversity, with stronger effects from larger servings. "This is a stunning finding," said Justin Sonnenburg, PhD, an associate professor of microbiology and immunology at the Stanford University School of Medicine. "It provides one of the first examples of how a simple change in diet can reproducibly remodel the microbiota across a cohort of healthy adults."
For 10 weeks, the study participants followed either a high-fiber diet rich in legumes, seeds, whole grains, nuts, vegetables, and fruits, or a diet high in fermented foods. During the follow-up, four types of immune cells showed less activation in the fermented-food group. Also, levels of 19 inflammatory proteins measured in blood samples decreased, something not seen in those on the high-fiber diet. One of these proteins, interleukin-6, has been linked to conditions including rheumatoid arthritis, type 2 diabetes, and chronic stress.
"We expected high fiber to have a more universally beneficial effect and increase microbiota diversity," said Erica Sonnenburg, PhD, a senior research scientist in basic life sciences, microbiology, and immunology at Stanford. "The data suggest that increased fiber intake alone over a short time period is insufficient to increase microbiota diversity…It is possible that a longer intervention would have allowed for the microbiota to adequately adapt to the increase in fiber consumption."
So, this isn't an either-or finding—rather, it suggests that we enjoy both types of foods. High-fiber diets are linked to lower rates of mortality, while eating fermented foods can help with weight maintenance and may decrease the risk for diabetes, cancer, and heart disease. In fact, the researchers will soon test whether high-fiber and fermented foods can work together to boost the microbiome and immune system.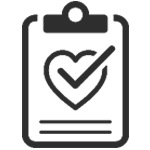 Fitness Flash
Protecting Against Wildfire Smoke ​
You don't have to live on the West Coast for your lungs to be affected by the fallout from this season's wildfires as the smoke travels across the country. As much attention as these horrific fires have received, few people take enough precautions to avoid the toxic smoke and particulate matter that can easily find their way into the lungs and bloodstream. Here are some steps suggested by three Stanford experts: Kari Nadeau, MD, PhD, director of Stanford's Sean N. Parker Center for Allergy & Asthma Research; Mary Prunicki, MD, PhD, the center's director of air pollution and health research; and Lynn Hildemann, PhD, professor and department chair of civil and environmental engineering.
Before you go outside to exercise or just run errands, know the outside air quality—track it easily with an app or website. When the Air Quality Index is high, stay inside as much as possible. When you must go out, an N95 mask can be effective at keeping out particulate matter.
Know your indoor air quality, too. See if your utility company offers a home energy audit—free in many areas—to assess how well-sealed your home is. The audit should identify energy-saving measures to better secure areas where smoke could get in.
If you have central A/C, run it on smoky days—its filter is designed to trap dust and small particles, so it offers some protection. Change all air filters in your home regularly. Be sure to use true HEPA filters—those with a high-efficiency particulate air designation—designed to remove 99.97% of airborne particles. It should state this on the box. Skip packages labeled "HEPA-like" or "approaching HEPA" quality. If possible, invest in a high-quality air purifier for your home. If you can't purify your entire home, pick one room to focus on and maintain healthy air quality there.
Get More Recipes In Your Inbox!