Shrimp with Pesto Recipe, Spotlight on Basil, Reassessing the Perks of Coffee and How Greenspaces Increase Exercise Motivation
Pesto is one of my year-round food favorites. If you've had pesto only at restaurants, which by and large make it just one way, you may not realize that pesto isn't a specific dish but rather a technique. The name comes from the verb pestare—to crush or pound—and pestos are traditionally made with a mortar and pestle. In Italy, you're likely to experience different versions, depending on the region you're in. The one constant is extra virgin olive oil, but the beauty of pesto is that you can customize it to your taste and to what you have available in your pantry and garden. The traditional pine nuts can be replaced with pistachios, walnuts, cashews, or almonds. Enhance or switch out the basil with parsley or oregano, watercress or arugula, or a mix of any or all of the above. Try grated pecorino instead of Parmesan. Then experiment with how to enjoy it—from sandwich spread to a sauce for steak, pesto is not for pasta only.
Shrimp with Pesto
Shrimp with Pesto

This recipe has traditional ingredients, but you can use the proportions as a guide when you want to customize it. For a more filling dish, fold in cooked pasta, rice, or another grain, and/or a variety of bite-sized vegetables such as cherry tomatoes and steamed broccoli florets at the end.

Ingredients

1 pound raw shrimp, peeled
1 cup of loosely packed basil leaves
3 cloves garlic, peeled and coarsely chopped
1 tablespoon lemon zest
2 tablespoons lemon juice
2 tablespoons pine nuts
2 tablespoons freshly grated Parmesan cheese, plus more for serving if desired
1/3 cup fresh-pressed extra virgin olive oil, plus more for serving if desired
Kosher or sea salt
Freshly ground black pepper

Directions

Boil the shrimp for 3 minutes, or until they turn pink. Drain, rinse under cold water to stop the cooking, and transfer to a large bowl. Place the basil, garlic, lemon zest, lemon juice, pine nuts, and cheese in a blender or food processor and pulse until the mixture is finely chopped. With the machine running, slowly add the olive oil and process until the pesto is emulsified. If it's too thick, add more oil, one tablespoon at a time. Season with salt and pepper to taste. Pour desired amount over the shrimp—you may not need it all, and toss to coat. Sprinkle with additional cheese and a drizzle of olive oil at the table.

Yields 4 servings.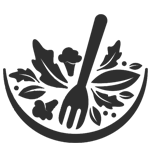 Healthy Ingredient Spotlight
Growing Bountiful Basil
Basil adds wonderful flavor to pesto, pizza, and pasta sauces. Some people like it strongly flavored, but if you want just a hint, pick small, young leaves—the taste intensifies as they grow. It's not too late to start your own basil plant in an outdoor patio pot or in the garden, but at this point in the season, shop for established plants rather than seeds so you can start using it quickly. Basil does best when the temperature is over 70 degrees and it gets morning sun—choose an area that becomes shady in the mid-afternoon. Make sure to give it plenty of water, especially if it's in a pot rather than the ground—don't let the soil dry out between waterings, but don't drench it either. In the garden, mulch will help retain moisture. As is true for most plants, you want to harvest it regularly because this tells the plant to keep producing. (Pinch off a few top leaves every other day even if you don't need them.) When the weather gets very hot, basil will bolt, or push out flowers and go to seed. Snip off the flowers as soon as you see them to slow the process, as bolting makes the leaves taste bitter.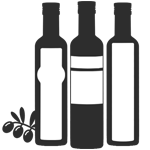 Healthy Kitchen Nugget
Herbal Deep Freeze
What can you do with extra basil? Process clean leaves with olive oil, and freeze in an ice cube tray. Transfer the cubes to a freezer bag and you'll have a stash for the future. You can do the same with pesto.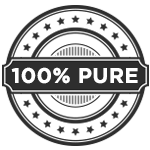 For Your Best Health
Reassessing the Perks of Coffee
Many of us who love our morning coffee enjoy the ritual of brewing it and sipping it to start the day. Caffeine has many health benefits, notably for your liver. But a new study on the impact of caffeine after a night of sleep deprivation, published in the Journal of Experimental Psychology: Learning, Memory, & Cognition, found that it can't make up for missed sleep in all the ways you'd like it to. Research participants were asked to complete a simple task requiring them to pay attention as well as a more challenging "place-keeping" task, the kind that necessitates a series of steps completed in a set order.
"We found that sleep deprivation impaired performance on both types of tasks and that having caffeine helped people successfully achieve the easier task. However, it had little effect on performance on the place-keeping task for most participants," says Kimberly Fenn, PhD, associate professor of psychology at the Michigan State University Sleep and Learning Lab. "Caffeine may improve the ability to stay awake and attend to a task, but it doesn't do much to prevent the sort of procedural errors that can cause things like medical mistakes and car accidents." While caffeine increases energy, reduces sleepiness, and can even boost mood, it absolutely does not replace a full night of sleep, Dr. Fenn adds. So, whether you use a French press or Nespresso capsules, you still want to prioritize getting nightly shut-eye.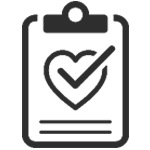 Fitness Flash
Greenspaces Increase Exercise Motivation
Want to be more active? Spend more time in nature. That's one of the important conclusions of the latest research done by the Stanford Natural Capital Project in its pioneering effort to inform city planners on how best to design greenspaces to support good health. We know that spending time in nature benefits cognitive, emotional, and spiritual health. Turns out that it also benefits physical health because being outdoors spurs people, city dwellers included, to exercise more. For instance, a tree-lined street often encourages taking a long walk or even biking to work.
"Nature experience boosts memory, attention, and creativity as well as happiness, social engagement, and a sense of meaning in life," says Gretchen C. Daily, co-founder and faculty director of the Natural Capital Project and senior author of the study. "It might not surprise us that nature stimulates physical activity, but the associated health benefits—from reducing cancer risks to promoting metabolic and other functioning—are really quite astonishing."
The research, published in the Proceedings of the National Academy of Sciences, will ultimately serve as the basis for a new health model in Natural Capital Project software—free, open-source tools that map the many benefits nature provides people. It allows planners to identify where urban nature is missing in communities and then work to fill those gaps.
Get More Recipes In Your Inbox!