Cauliflower Caponata Recipe, Spotlight on Golden Raisins, How to Best Store Nuts, Cooking with Cocoa for Weight Loss, and The Link Between Exercise and Air Pollution
Cauliflower Caponata
Cauliflower Caponata

As you know by now, I love all foods Mediterranean, and caponata is a wonderful dish that melds many flavors of the region. Traditionally the main ingredient is eggplant, but I'm super excited to share a wonderful variation with you that capitalizes on the wild popularity of cauliflower. As a cruciferous veg, cauliflower gets high marks for its nutrients, and its mild taste really lets the sweet and savory ingredients in this recipe come through. Caponata is often served as an appetizer, but it's also a wonderful main dish when you want something light. I love to mound it on grilled bread slices for a fast bruschetta or serve it in a bowl surrounded by bell pepper sections to use as dippers—easy-peasy when company's coming over. Enjoy!

Ingredients

1/4 cup red wine vinegar
1/3 cup golden raisins
1 head cauliflower, cut into bite-sized pieces
3/4 cup extra virgin olive oil, divided
2 cloves garlic, minced
1/2 red bell pepper, stemmed, seeded, and diced
1/2 red onion, thinly sliced
1/2 cup diced celery hearts or inner stalks of a full head
1 teaspoon hot red pepper flakes (optional)
4 to 6 peperoncini, stemmed and thinly sliced
1/4 cup pine nuts, toasted
2 tablespoons brined capers, drained
Zest and juice of one lemon
2 tablespoons chopped flat-leaf parsley
2 teaspoons chopped fresh oregano
Salt and freshly ground pepper to taste

Directions

Step 1

Heat the vinegar in a small saucepan or in the microwave and pour on top of the raisins. Soak for 30 minutes to plump them and infuse flavor. In the meantime, bring a pot of salted water to boil and blanch the cauliflower for 90 seconds, strain, and cool to room temperature in a large bowl.

Step 2

In a large sauté pan over medium heat, add 1/4 cup of olive oil, the garlic, bell pepper, red onion, celery, and red pepper flakes, if using. Cook for several minutes, stirring frequently, until the bell pepper is tender-crisp and the onion and celery are translucent. Remove from the heat and pour over the cauliflower. Add the raisins and vinegar to the cauliflower mixture along with the peperoncini, pine nuts, capers, remaining 1/2 cup of olive oil, lemon juice and zest, parsley, oregano, and salt and pepper to taste. Gently mix the ingredients. Serve at room temperature or slightly chilled. It keeps for 5-7 days in the fridge.

Yields 6 appetizer servings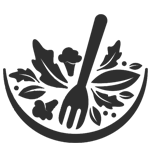 Healthy Ingredient Spotlight
Golden Raisins
Luscious golden raisins have a sweeter taste than traditional brown raisins even though they come from the same source (Thompson seedless grapes). That's because they're processed differently—plumped with water and dried under controlled conditions rather than in the sun. This helps them retain more phytonutrients. But they're also treated with sulfur dioxide to keep their sunny color. If you're allergic to sulfites or simply want to reduce your exposure to preservatives in general, a delicious alternative is the golden Hunza raisin. Grown in the Hunza region of the Himalayas and available online from many companies, like Nuts.com, these raisins are typically sun-dried without any preservatives.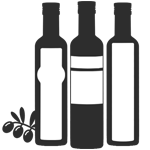 Healthy Kitchen Nugget
Storing Nuts
Shelled pine nuts are a great modern convenience, as are other shelled nuts, like pistachios and almonds. To keep nuts fresher longer, experts at the University of California, Davis, recommend storing them in the fridge or freezer rather than at room temperature, which could hasten the rate at which their healthful natural oils go rancid. Nuts will retain their quality for a year or more in the fridge at 40°F or below and up to two years in the freezer at 0°F or below (they don't actually freeze, so there's no thawing time needed). To prevent them from picking up any odors, keep them in clean, tightly closed plastic or glass containers.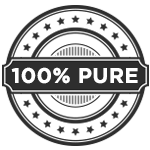 For Your Best Health
Cooking with Cocoa for Weightloss
If you're like me, you rejoiced at studies showing that dark chocolate has positive health effects thanks to plant nutrients like antioxidants and that eating judicious amounts of chocolate is associated with lowering the risk of cardiometabolic diseases, including stroke, coronary heart disease, and type 2 diabetes. Recently a team from Penn State took a deep dive into cocoa powder, which is rich in fiber, iron, and many of the same nutrients as chocolate but has a lot fewer calories. They looked to see whether it has benefits, too, specifically a reduction of fat in the liver, which is often seen in people who are overweight. Fatty liver disease has become a global health problem and a risk factor for more serious liver conditions.
The Penn State team used commercially available cocoa and fed it to one group of overweight mice on a high-fat diet. When compared to a similar group of mice that didn't get any cocoa, these mice had slower weight gain, 56% lower levels of oxidative stress, and 75% lower levels of DNA damage in the liver. It's not entirely understood how cocoa might account for all this, but the theory is that it may inhibit the enzymes responsible for digesting dietary fat and carbohydrates. Even better, the researchers suggest that getting about 10 tablespoons of cocoa powder a day could have similar benefits for people, especially when combined with a healthy overall diet and increased exercise. Whisk a tablespoon or two of unsweetened cocoa powder into your coffee a few times a day and enjoy it in hot cocoa instead of eating chips or cookies for snacks. It's also a great enrichment for chili and sauces like mole. Just hold the marshmallows!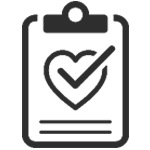 Fitness Flash
Exercise and Air Pollution
Is exercise ever bad for your health? It could be if you exercise for long stretches in areas of high air pollution, according to a study published in the European Heart Journal. The multiyear research involved nearly a million and a half Korean city dwellers ages 20-39 who completed questionnaires asking about their physical activity over select seven-day periods. When factoring in the effects of exercise on the heart, researchers also looked at corresponding pollution levels including levels of small particulate matter, which are of great concern. As expected, the risk of heart disease was higher among people who didn't meet recognized guidelines for exercise (a high intensity 15-30 minute workout five times a week or a moderate intensity 30-60 minute workout five times a week). But those who exceeded those guidelines and were exposed to high levels of air pollution experienced adverse effects, too.
"Overall, our results show that physical activity, particularly at the level recommended by European Society of Cardiology guidelines, is associated with a lower risk of developing heart and blood vessel disease among young adults. However, when air pollution levels are high, exercising beyond the recommended amount may offset or even reverse the beneficial effects," explained Professor Sang Min Park of the Seoul National University College of Medicine, who led the research.
The body-wide negative effects of air pollution have been a concern for some time and for every age group—a recent study published in Nature Aging found that even short exposure can harm cognitive function, for instance. Protect yourself by checking daily pollution levels in your area with the Air Quality Index, especially before you exercise outside.
Get More Recipes In Your Inbox!