Grilled Chicken Paillards with Olive-Orange Salsa, Spotlight on Olive Oil Varieties, The Danger of Added Sugars and Benefits of Microbreaks
This time of year, I'm in an "Iberian" frame of mind. The olive harvest has just finished in Spain and Portugal, and I love feasting on both the olives and, of course, the fresh-pressed extra virgin olive oil from these Mediterranean countries. To celebrate, this week's recipe features many of the local flavors. Enjoy!
Grilled Chicken Paillards with Olive-Orange Salsa
Grilled Chicken Paillards with Olive-Orange Salsa

Two of Spain's iconic foods—oranges and olives—mesh beautifully in this colorful pimentón-infused salsa. Wonderful with chicken, it also plays well with veal chops, pork tenderloin, shrimp, salmon, tuna, cod, and, of course, your favorite chips!

Ingredients

1 large navel orange
1 clove garlic, finely minced
1/2 cup rough-chopped pimento-stuffed green olives
1/3 cup diced celery hearts (the inner stalks)
1/4 cup diced red onion or shallot
2 tablespoons chopped fresh flat-leaf parsley or cilantro
1/2 teaspoon pimentón dulce, sweet smoked Spanish paprika
1/2 teaspoon ground cumin
1/4 to 1/2 teaspoon hot red pepper flakes, to taste (optional)
3 tablespoons extra virgin olive oil, plus more for the chicken
1 tablespoon dry Spanish sherry
Salt and freshly ground coarse black pepper to taste
6 boneless skinless chicken breasts, each 6 ounces

Directions

Step 1

Slice off the ends of the orange and set it upright on a cutting board. Remove the peel and white pith with a sharp paring knife. Working over a bowl, release the orange segments by slicing between the membranes and then squeeze the remnants over the bowl to extract any juice. Cut each segment into 3 or 4 pieces. Add the garlic, olives, celery, onion, parsley, pimentón, cumin, optional hot red pepper flakes, the 3 tablespoons olive oil, and the sherry. Season to taste with salt (remember, the olives will be salty) and pepper. Cover and set aside.

Step 2

Pound the chicken breasts between two sheets of plastic wrap or wax paper until they are about 1/2 inch thick. Brush on both sides with olive oil and season with salt and pepper.

Step 3

Set up the grill for direct grilling and preheat to medium-high. (Alternatively, you can pan-fry the chicken breasts or grill them on a stovetop grill pan.) Grill for 3 to 4 minutes per side, turning once with tongs, until the chicken is cooked through. Let rest for 2 minutes. Transfer to a platter or plates and spoon the salsa over the chicken.

Yields 6 servings.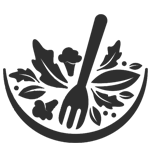 Healthy Ingredient Spotlight
Get to Know Your Olive Oil Varieties
As much as people universally love extra virgin olive oil, for many, their relationship with the olives themselves hasn't yet blossomed. There's an amazing variety to get to know. All have a buttery quality, but they range from the extremely mild and smooth to the very wrinkly and pungent. A fun way to get familiar with olives is to set up your own tasting at home with four or more choices from the olive bar at your favorite store. Here are some of the most popular ones to sample:
Castelvetrano: Named for the region in Sicily where it's grown, this green olive is on the sweet side, perfect for the first step on an olive discovery journey.
Cerignola: Named for an area in Puglia, Italy, these large green olives are toothsome yet buttery.
Kalamata: This classic brown-purple Greek olive is bold in size and flavor, thanks to its distinctive brining in red wine vinegar.
Manzanilla: One of two varieties grown in California, this yellow-green olive of Spanish origin has a slightly smokey taste and is often sold stuffed with pimento. It's also used to make the canned black olives most of us are familiar with.
Niçoise: This petite and zesty purplish olive, named for Nice on the French Riviera, adds tart spiciness to its namesake salad and other Mediterranean dishes.
Picholine: Another French olive, this one yellow-green, is deeply flavored and somewhat tart, great for your next charcuterie board and enhancing hearty recipes.
Sevillano: Originally from the area around Seville in Spain, this is the other olive grown in California, picked green and also often sold stuffed.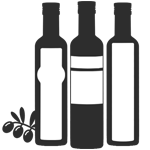 Healthy Kitchen Nugget
To Rinse or Not to Rinse?
It's an age-old kitchen question—should you rinse raw chicken before using it? A study from the U.S. Department of Agriculture revealed that washing or rinsing raw poultry actually helps spread any bacteria to surfaces in your kitchen, not to mention other foods—and recommends against the practice. If there is anything on your raw poultry that you want to remove, pat the area with a damp paper towel and immediately wash your hands, it suggests.
To prevent the spread of any bacteria, follow these safe-kitchen principles, good for all raw proteins:
Prep all foods that will be eaten raw, like salad and salsa ingredients, before you start to handle raw poultry or meat.
Afterward, thoroughly clean and sanitize all surfaces that could have been touched or contaminated by the poultry or meat or their juices. Clean sinks and countertops with hot soapy water and then apply a sanitizer. Wash hands immediately by lathering up with soap and scrubbing for 20 seconds.
To destroy any illness-causing bacteria, cook poultry until it reaches an internal temperature of 165°F as measured by a food thermometer. For most red meat, that magic number is 145°F, but for any ground meat, it's 160°F.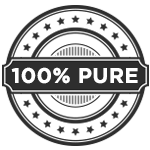 For Your Best Health
Harmful Added Sugars
You often hear foods with a lot of added sugar referred to as being loaded with "empty calories" because they don't contain any of the nutrients your body depends on. Now we're finding out that, worse still, these sugars harm our health and, in particular, the health of the liver, your body's clearinghouse for sugar. A study done at the University of Zurich found that consuming even moderate amounts of added fructose and sucrose—80 grams or the amount of sugar in about 27 ounces of soda—doubled the fat production in the liver. In the long term, this contributes to the development of diabetes or a fatty liver. And the chief culprit is sweetened beverages—yes, drinks like soda and sweet tea. The World Health Organization recommends limiting daily sugar consumption to between 25 and 50 grams, or 6 and 12 teaspoons.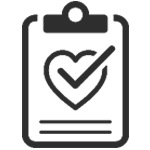 Fitness Flash
Microbreaks Around the Watercooler
Microbreaks are the new coffee break. Research done at North Carolina State University found that these short workday time-outs for activities like stretching, doing a crossword puzzle, or having a (healthy) snack can boost energy levels or help you meet work demands. "A microbreak is, by definition, short, but a five-minute break can be golden if you take it at the right time. Our study shows that it is in a company's best interest to give employees autonomy in terms of taking microbreaks when they are needed—it helps employees effectively manage their energy and engage in their work throughout the day," said Sophia Cho, PhD, assistant professor of psychology at NCSU. What's more, microbreaks are particularly beneficial on days when you start out tired, Dr. Cho added.
Get More Recipes In Your Inbox!