Sweet & Savory Lamb Boreks, Spotlight on Black Lime, Phyllo Dough: The Puff Pastry Alternative, Reach for Black Lime Instead of Salt
This stop on my first modern-day spice road journey is the most unusual one—the spice known as black lime. Black limes have a rich and storied legacy in Persian cuisine dating back centuries and have been used for everything from making a delicious tea to dyeing yarn. They're popular in Iran (the modern-day heart of what was Persia) for soups and stews; in northern India; and in Iraq and the Arab states of the Persian Gulf, including Saudi Arabia, Kuwait, and Oman, where they're known as loomi or limu Omani. Still, many American cooks have never used black lime before, and it's hard to find them whole, much less the ground spice made from them, outside of some ethnic food stores.
Surprisingly many of the Persian limes (Citrus latifolia) used to make this exotic spice are grown in Guatemala in Central America, where they've become an important crop to satisfy a growing global demand for this quintessential Middle Eastern ingredient. Ripe limes are dried in the sun until they naturally turn black. While black limes are added whole in many Persian recipes, the ground version is very handy to use, plus the grinding process releases their fragrant oils to the max. You can taste their zing in this wonderful recipe for boreks, savory Turkish meat pastries.
Sweet & Savory Lamb Boreks

Sweet & Savory Lamb Boreks

These cigar-shaped filled pastries are a Turkish specialty, traditionally made with sheets of a thin dough called yufka. I find that phyllo, which is very similar to yufka, makes the perfect wrapper—it crisps up nicely and really lets the lamb filling be the star. For appetizer portions, cut the boreks into bite-sized pieces just before serving. ​

Ingredients

3 tablespoons extra virgin olive oil, plus more for the phyllo
2 cups diced yellow onion
1 1/4 pounds ground lamb
1 1/2 teaspoon black Urfa chili or red pepper flakes
1/2 teaspoon dried oregano
1 teaspoon cinnamon, preferably Vietnamese
2 teaspoons black lime
1 tablespoon honey
1/2 cup raisins, sultanas if possible, roughly chopped
1/2 cup unsalted pistachios, roughly chopped
Coarse sea salt
Freshly ground black pepper
2 cups plain Greek yogurt
3 eggs
4 tablespoons chopped fresh parsley
16-18 phyllo dough sheets, defrosted if bought frozen
3 tablespoons poppy seeds

Directions

Step 1

Heat the 3 tablespoons of olive oil in a large skillet. Sauté the onions until soft and golden. Add the ground lamb and cook, stirring constantly. Just before the lamb is fully cooked through, fold in the Urfa chili, oregano, cinnamon, black lime, honey, raisins, and pistachios. When the lamb is done, remove from heat and taste. Season with salt and pepper as desired. Set aside to cool to room temperature. If there's any liquid in the pan with the lamb, use a slotted spoon to transfer the mixture to a large bowl—liquid can cause the phyllo to tear.

Step 2

Preheat your oven to 350°F. Line a large rimmed baking sheet with parchment paper or a Silpat mat. Place the yogurt in a medium bowl. In a small bowl, beat two of the eggs with a whisk or fork and then fold into the yogurt along with the parsley. Beat the remaining egg in a separate bowl and set aside next to the poppy seeds.

Step 3

Set out a large piece of parchment paper on a countertop and place a sheet of phyllo dough on top of it. Lightly brush the phyllo with olive oil (you may need to dab rather than brush if the phyllo tears easily—don't worry about small tears because they'll be rolled up). Quickly place a second sheet of phyllo directly on top of the first and brush with more oil. Fold the double sheet in half and spread with a thin layer of the yogurt mixture, leaving a 1-inch border on all sides. Spoon a scant half-cup of the lamb mixture in a line along one of the short sides, about 2 inches in from the short edge and from both long sides. Turn in the longer sides about 2 inches so that they cover the outer edges of the lamb mixture, and brush the exposed phyllo with more oil. Fold the short edge of phyllo over the lamb and then roll it up into a cigar-like shape, brushing the phyllo with oil as you go. Place the borek on your baking sheet and cover with a kitchen towel. Repeat with the remaining phyllo sheets and lamb, placing them at least 2 inches apart.

Step 4

Once you've made all the boreks, brush them with the beaten egg and sprinkle with the poppy seeds. Bake for about 35 minutes or until the phyllo is browned and crispy.

Yields 4 main-dish or 8 appetizer servings.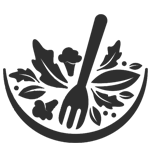 Healthy Ingredient Spotlight
Black Lime
Black lime is especially delicious on seafood, including grilled shrimp, salmon, and tuna, as well as on meat, rice and other grains, and vegetables. Besides delving into Persian foods, try it on ceviche, avocado toast, and soft cheeses; as an ingredient in vinaigrettes; in marinades, dry rubs, and za'atar for lamb and chicken…and on any food you usually like with a squeeze of lime. A fun way to enjoy its flavor jolt is to use it to rim the glasses the next time you mix up a batch of margaritas or Bloody Marys.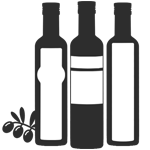 Healthy Kitchen Nugget
Phyllo Dough: The Puff Pastry Alternative
I love phyllo dough as a light and delicious alternative to puff pastry. If you're lucky enough to live near a traditional Greek bakery, you may be able to buy it fresh. But it's also readily available in the freezer case at most supermarkets—look for brands with the fewest added ingredients. When you work with phyllo, as you peel off sheets, keep the rest under a kitchen towel to prevent them from drying out. The great thing is that, with a light brushing of olive oil, any pieces that rip can be held together.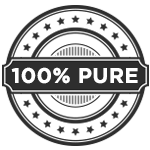 For Your Best Health
Reach for Black Lime Instead of Salt
It's hard to say how many of the lime's natural plant compounds, such as vitamin C and other antioxidants, remain intact or even become intensified by the drying process used to make black lime. One thing is certain: It's a great way to season food without reaching for the salt shaker, and limiting salt has great health benefits, including keeping blood pressure in a safe zone, according to the American Heart Association.
Get More Recipes In Your Inbox!