Rack of Lamb with Garlic and Rosemary Recipe, Spotlight on Lamb, Healthy Eating Debunked and The Stairs Count
Having traveled around the world and sampled some of the most amazing grass-fed lamb dishes, from grilled chops to tandoori roasts to casseroles, I'm always shocked by the statistic that Americans barely eat one pound of lamb a year. It could be that a massive leg of lamb seems intimidating at first or that, as a pricey cut of meat, it isn't a food many of us grew up with. If you're new to this "other" red meat, there's no simpler or more delicious introduction than a rack of lamb. My recipe will serve two for an elegant New Year's Eve dinner or any other special occasion. For an even more festive presentation perfect for four people, ask the butcher to tie two racks together to form a crown roast, and just double the ingredients in the marinade (it should cook in about the same time).
Rack of Lamb with Garlic and Rosemary
Rack of Lamb with Garlic and Rosemary

There's no better way to enhance any cut of lamb than with a coating of garlic, rosemary, olive oil, and lemon juice, but feel free to adjust the garlic and rosemary up or down depending on your taste preference. Creamy polenta or whipped mashed potatoes are a perfect accompaniment along with roasted Brussels sprouts or glazed carrots.

Ingredients

1 rack of lamb with 8 ribs, frenched (see "Healthy Ingredient Spotlight" below)
3 large cloves garlic, peeled and coarsely chopped
2 tablespoons extra virgin olive oil, plus more for serving
1 tablespoon fresh rosemary needles, plus extra sprigs for garnish
1 tablespoon fresh lemon juice or balsamic vinegar
Coarse sea salt
Freshly ground black pepper

Directions

Step 1

Place the rack of lamb bone side down on a rimmed baking sheet or in a roasting pan. Add the garlic, olive oil, rosemary, and lemon juice or balsamic vinegar to the bowl of a small food processor and pulse until the garlic is finely chopped. Coat the lamb on all sides with the mixture, and season generously with salt and pepper. Allow the lamb to stand at room temperature for one hour.

Step 2

Put an oven rack in the center position and preheat the oven to 450°F. Roast the lamb for 20 to 25 minutes for medium-rare or until the internal temperature on an instant-read meat thermometer registers 125°F. (Roast the lamb 5-10 minutes longer if you prefer it less pink.) After removing it from the oven, loosely tent the lamb with aluminum foil and allow it to rest for 15 minutes. To serve, slice the rack into individual chops and divide them between two dinner plates, fanning them in a semicircle. Top with a drizzle of olive oil and garnish with rosemary sprigs, if desired.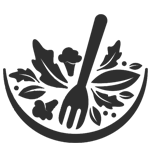 Healthy Ingredient Spotlight
The Other Red Meat: Lamb
It's time to sing the praises of lamb, a red meat that, depending on the cut, can have less fat than beef. Also, grass-fed lamb in particular tends to have less fat than grain-fed lamb, as well as fewer calories. Read labels to know for sure how the lamb was raised—New Zealand lamb, as well as most lamb raised in Colorado and some parts of the Midwest, is primarily if not completely grass-fed. (Surprisingly, imported lamb is often less expensive than US-grown.)
In addition to being a great protein source, with about 20 grams in three ounces, lamb has important vitamins and minerals—B12, iron, potassium, and zinc. As with most red meats, you want to remove as much of the visible white fat as possible before cooking to limit your saturated fat intake. "Frenching" a rack of lamb—prepping it in the French way—involves removing the meat, fat, and membranes from between each of the ribs. This not only creates a sophisticated presentation, but also pares down a lot of the fat that can be tempting to eat but just isn't good for you. Many racks of lamb are often sold frenched or can be prepped by the butcher in the meat department of your favorite food store (you may need to request this cut in advance). One reason rack of lamb is more expensive is the work involved, but you're also getting almost pure meat. If you want to exercise your knife skills, you can try the frenching technique at home. For a great step-by-step, check out the directions from Work Sharp Sharpeners.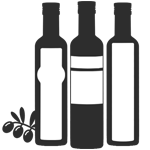 Healthy Kitchen Nugget
Oven-Roasting Meat Right
Oven-roasting is a great way to bring out the flavor of meat, and roasting whole cuts of meat (as well as whole chicken, turkey, and duck) on a well-oiled rack in a roasting pan allows any hidden fat to drip away as the meat cooks.
If you want to create a bit of a crust on the edges of a roast, press chopped herbs, ground seeds, or even chopped nuts mixed with a little extra virgin olive oil rather than breadcrumbs on all the exposed sides. Just as garlic and rosemary are ideal for any cut of lamb, crushed black peppercorns are great for beef. Using a dry rub of herbs and spices is another delicious way to prep the surface of a roast, especially a pork roast, for the oven.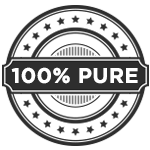 For Your Best Health
Healthy Eating Debunked
Ever wonder if healthy eating is really all it's cracked up to be? If these moments of questioning tend to happen as you pass your favorite bakery or get a hankering for a gooey meatball parm, strengthen your resolve with the latest report on the benefits of high-quality diets from the Journal of the Academy of Nutrition and Dietetics.
Researchers reviewed numerous studies based on the health outcomes of three diets—DASH (Dietary Approaches to Stop Hypertension), the Healthy Eating Index, and the Alternate Healthy Eating Index or AHEI, all of which call for eating lots of fruits, vegetables, whole grains, and healthy plant-based fats and a low intake of solid fats, added sugar, and sodium. Findings show that the better the diet quality, the lower the risk of all-cause mortality; coronary heart disease, stroke, and heart failure; cancer, including prostate and colon cancer; type 2 diabetes; neurodegenerative diseases; and among cancer survivors, all-cause mortality and cancer mortality—mega rewards indeed for healthy-eating efforts. Note that separate studies have found that the AHEI approach, while not as well known as some other healthy eating plans, may convey the most benefits of the three.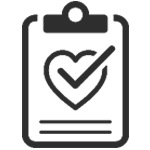 Fitness Flash
The Stairs Count
Want a snapshot of your heart health? Being able to climb four flights of stairs in less than a minute—at a fast pace without stopping, but also without running—is a simple and inexpensive cardio wellness indicator, according to research presented at a recent scientific congress of the European Society of Cardiology. "The stairs test is an easy way to check your heart health," said study author Dr. Jesús Peteiro, a cardiologist at University Hospital A Coruña in Spain. "If it takes you more than one and a half minutes to ascend four flights of stairs, your health is suboptimal, and it would be a good idea to consult a doctor." Telling your doctor how you did on this test will help him or her decide whether more formal tests would be appropriate for you.
Get More Recipes In Your Inbox!