Creamy Crab and Corn Chowder Recipe with Sherry Vinegar, Spotlight on Spatulas, Positivity for Longevity, and Stepping for Heart Health
Soup's on! Crisp nights (and days) call for heartwarming dishes. I'm sharing one of my favorite chowder recipes, full of flavor with a minimum of cooking time. It features an exquisite sherry vinegar from Spain, the country that put sherry vinegar on the culinary map.
I also want to share findings from two recent studies, both good for body and soul. One is on the importance of positivity and the other, a fresh look at the value of walking for a longer, healthier life—you'll be surprised by how few steps it takes to start making an impact.
Creamy Crab & Corn Chowder
Creamy Crab & Corn Chowder

Shelled crabmeat is readily available at many markets, and this recipe is delicious whether you use claw meat or the more expensive lump crabmeat. Grating the onion on a box grater will separate out most of its liquid, making for a faster sauté.

Ingredients

1 tablespoon extra virgin olive oil
1/2 cup grated yellow onion
2 tablespoons sherry vinegar
2 tablespoons all-purpose flour
2 cups milk
1 cup half-and-half
8 ounces cooked crabmeat
1 cup corn kernels, fresh, canned, or frozen
1/4 teaspoon dried thyme
1 teaspoon sea salt, plus more to taste
1 teaspoon freshly ground black pepper, plus more to taste

Directions

Heat a medium saucepan. When hot, add the olive oil and onions. Sauté over medium heat, stirring constantly, until the onions are soft and any liquid has evaporated, about 5 minutes. Add the sherry vinegar to the pan. When it starts to boil, sprinkle on the flour and whisk vigorously until you get a thick paste, about 3 minutes, allowing the flour to cook. Add the milk, 1/2 cup at a time, and continue to whisk vigorously, letting the mixture thicken before adding the next 1/2 cup. Add the half-and-half in the same way. Lower the heat to a simmer and fold in the crabmeat, corn kernels, thyme, salt, and pepper. Heat through, about 3 minutes. Adjust the seasonings to taste and serve.

Yields 4-6 servings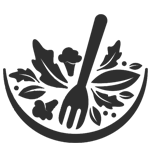 Healthy Ingredient Spotlight
Sherry Vinegar
Spain is legendary for its sherry, which can only be produced inside a small area within the province of Cádiz in the southwestern part of Andalusia, a romantic region also known for flamenco and majestic horses. I remember my first visit—now more than 20 years ago—to the famous "sherry triangle" that connects the three cities of El Puerto, Sanlucar, and Jerez. Jerez is home to Bodegas Páez Morilla, and thanks to the efforts of four generations of the Páez family, the region is now also known for its delectable sherry vinegar.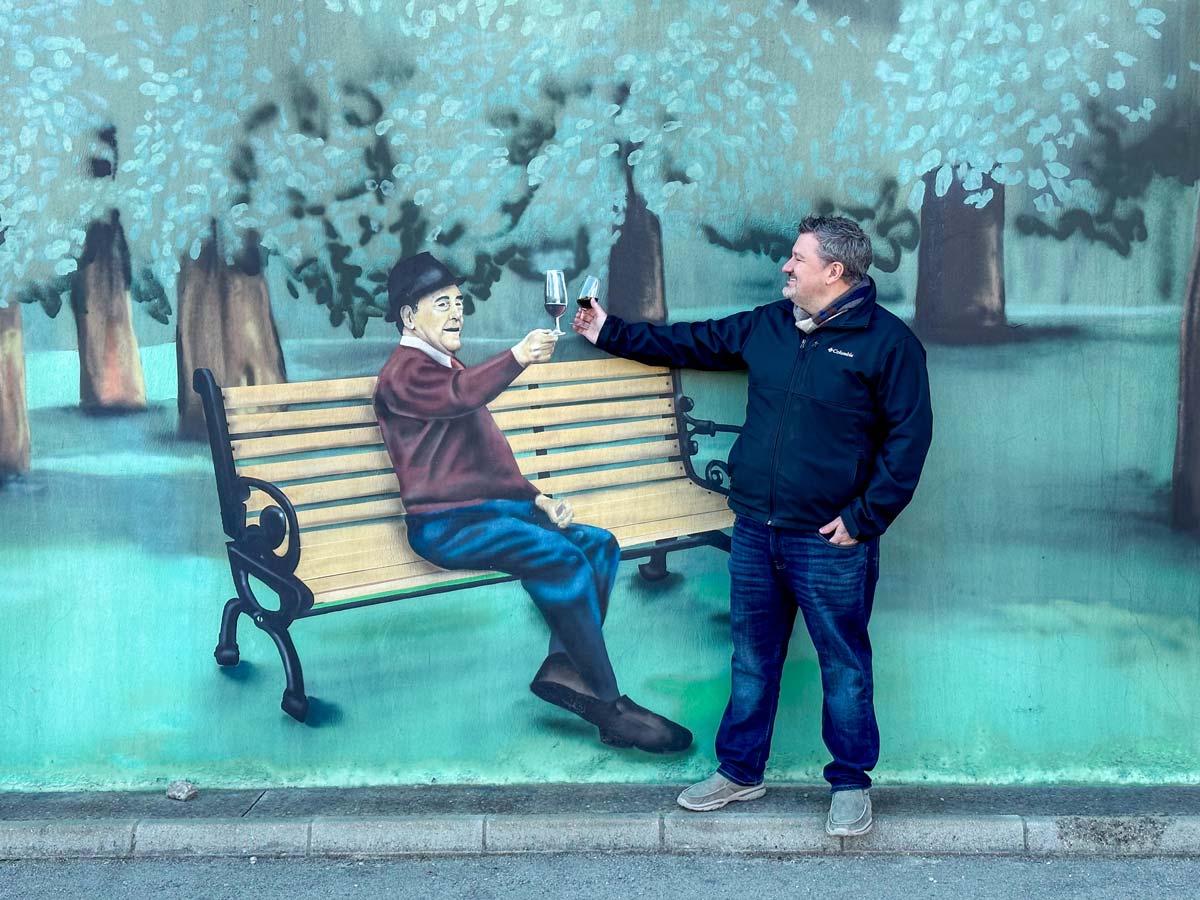 Only certain grapes can be used to make sherry vinegar that meets the standards for DOP (Denominación de Origen Protegida, or Protected Designation of Origin), such as palomino, which is most commonly used, and the sweeter muscatel. The Pedro Ximénez Reserve Sherry Vinegar that I've just made available through my latest Curated Culinary Selections is a special reserva of Pedro Ximenez or "PX" grapes, a white grape variety left in the sun longer than usual to concentrate its sugars and give the taste and deep color of raisins. And it's a customized blend of PX vinegars from the two of Bodegas Páez Morilla's smallest-sized barrels for a sweeter rather than drier taste.
Why you should have this vinegar in your kitchen: Beyond my Creamy Crab & Corn Chowder, sherry vinegar is essential for classic gazpacho and for so many Mediterranean dishes that use olive oil, from salads and lentils to lamb and duck. You'll want to drizzle it over sliced tomatoes with extra virgin olive oil, salt, and fresh oregano; grilled or roasted vegetables, vegetable stir-fries, and boiled potatoes or carrots; reduction sauces, marinades, and pickling liquid; tuna salad and other fish dishes; sweet sauces like fruit coulis and caramel sauce; and citrus or high-acid fruits like strawberries.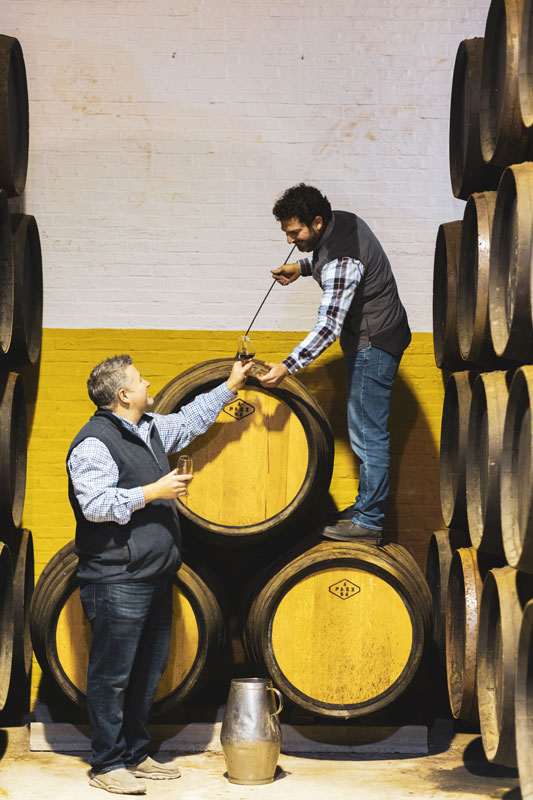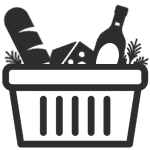 Quick Kitchen Nugget
Spatula Savvy
When it comes to inexpensive but efficient kitchen tools, spatulas top the list. They can help you with so many kitchen tasks, from easily flipping pancakes to scraping every last bit of batter from your mixing bowl. The only trick is using the right spatula for the task at hand. Here are some of the designs to consider adding to your kitchen utensil crock or drawer.
The classic flipper spatula has a wide-angled blade and a long handle to protect your hands from getting too close to a hot pan. The blade might be solid, slotted, or perforated, which allows liquid or fat to drain away when you lift cooked food, like a burger, from your pan or griddle. A very versatile version is a slotted fish spatula with a very long blade with slits; it's shaped to get under a good sized filet and lift it. When shopping for these spatulas, look for stainless steel or aluminum for durability. They're also strong enough to use one side as a knife to cut and then lift cooked foods from baking dishes and the like. Though more expensive than other spatulas, they should last forever and are easy to clean. One caution: Don't use them on non-stick pans because they can scratch the surface.
Another essential is the scraping spatula with its rectangular blade, excellent for folding ingredients and transferring batters from bowl to cake pan and cold salads to serving dishes. Some are wood-handled with a silicone blade—they come in a variety of colors. One advantage of silicone is that it can withstand high heat, often up to 600°F, so you can use it without it melting when cooking on the stovetop. There are also more heavy-duty one-piece silicone designs. Aways buy certified BPA-free silicone. Most blades are flat, but the curved blade, called a spoonula, is also great to have—its shape makes scooping easy. These spatulas come in a variety of sizes, ensuring that you have the right one for every job.
A great tool for bakers is the offset spatula with a thin metal blade set at an angle to the handle. It's excellent for smoothing the tops of batter in cake pans, spreading and getting an even surface with frosting, and slipping under cookies when you need to loosen them from a cookie sheet.
And if you're a cake baker, a cake spatula, big enough to slide under a cake round, makes easy work of stacking layers and transferring finished cakes to a serving plate.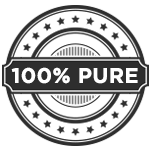 For Your Best Health
Positivity to Last a Lifetime
For the study "The development of subjective well-being across the life span: A meta-analytic review of longitudinal studies" published in the journal Psychological Bulletin, researchers from Ruhr-University Bochum in Germany looked at how feelings of well-being change over a person's lifespan. "We focused on changes in three central components of subjective well-being," explains Professor Susanne Bücker, PhD. "Life satisfaction, positive emotional states, and negative emotional states."
The findings show that the life satisfaction decreases between the ages of 9 and 16, most likely due to changes to the body and social life that take place during puberty. Then it increases slightly until the age of 70, at which point it decreases once again until the age of 96.
"Overall, the study indicated a positive trend over a wide period of life, if we look at life satisfaction and negative emotional states," says Dr. Bücker. After the decline in the preteen and teen years, satisfaction rises again from young adulthood onwards. In very late adulthood, all components of subjective well-being tended to worsen rather than improve. "This could be related to the fact that in very old people, physical performance decreases, health often deteriorates, and social contacts diminish, not least because their peers pass away," she speculates.
The study highlights the need to promote subjective well-being across our lives. Need a positivity boost right now? Positive thinking is a habit you can develop with practice. Here are ideas from experts at the College of Health Care Professions in Texas:
1. Engage in positive self-talk. Be as accepting, understanding, gentle, and encouraging with yourself as you would be with a loved one.
2. Practice gratitude. Taking a step back to reflect on things you're thankful for can help you maintain a positive attitude. Make a habit of reminding yourself why you're grateful every day.
3. Challenge negativity. When a negative thought pops into your head, evaluate it from a logical perspective. If you conclude it's illogical or not serving you and your happiness, try reframing it in a more positive light.
4. Spend time with positive people. Their good attitude can rub off on you. Optimistic people tend to be more fun to be around and can help you enjoy life more and stay motivated when times are tough.
5. Take care of your physical health. When you feel good physically, you're more likely to feel good mentally and emotionally, have more energy and stamina, think more clearly, and make better decisions.
6. Laugh more. When we laugh, our bodies release endorphins, which have natural mood-elevating properties. Laughter also reduces stress and improves immune function.
7. Treat your "self" well. When you make time for self-care, you're investing in your overall health and well-being. And while it may seem like a luxury, it can promote a positive mindset.
8. Create morning and evening routines. To set the tone for your day and promote a sense of calm and well-being, when you wake up, take some deep breaths, set your intention for the day, and stretch or do some light exercises to get your body moving. In the evening, wind down with a relaxing activity, write down three things you are grateful for from the day in a journal, and then spend a few minutes visualizing your ideal life and what you want to manifest in the coming days.
9. Be curious. Curiosity can lead to greater creativity and problem-solving ability, promote a positive mindset, increase knowledge and understanding, and provide a sense of satisfaction.
10. Seek out new experiences. Take your curiosity further: Experiment with a new recipe, learn a new skill, or explore a different part of your city. When we step out of our comfort zones, we open ourselves up to new possibilities and give ourselves a chance to learn and grow.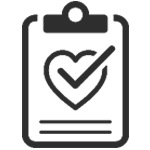 Fitness Flash
Step to It
It's no secret that a sedentary lifestyle is a heart disease risk factor. You've probably also heard that the magic number of daily steps you should take is 10,000. However, according to the study "The Association Between Daily Step Count and All-Cause and Cardiovascular Mortality: A Meta-Analysis" published in the European Journal of Preventive Cardiology, the optimal number of steps—both the minimum it takes to see health benefits and any upper limit—is unclear. A group of European researchers set out to find some definitive answers.
They analyzed 17 studies on the topic involving a total of 226,889 participants and found some surprising and hopeful news, starting with the fact that you will begin to see health benefits by taking even 2,500 to 4,000 steps a day. They also found that people can progressively lower the risk of dying from heart disease and from any cause as they add to those steps: every 1,000-step increment correlated with a significant reduction of all-cause mortality (dying from any cause) of 15% Even a 500-step increment correlated with a reduced risk of CV mortality (dying from heart disease) of 7%.
To put numbers to those percentages, people who exceeded 5,500 steps a day saw their relative risks of all-cause mortality dropping by 48%. Go beyond that and the benefits go even higher: It dropped by 55% with 7,370 daily steps and by 67% with 11,529 steps. Looking at CV mortality in particular, taking about 4,000 steps a day lowered the risk by 16%, 6,661 steps a day by 49% and 10,400 steps a day by 77%.
The researchers hope that these findings will spur taking more steps among people who thought much higher numbers were needed to get results and, as a consequence, didn't even try.
Get More Recipes In Your Inbox!