T. J.'s Super Smoothie Recipe, Spotlight on Flaxseeds and Strawberries, The Useful Mini Grinder, and When the Daily Grind Takes a Toll
How can you take a basic smoothie and super-power it? By adding high nutrient ingredients that taste great, too — it doesn't take any extra time yet can really boost the quality of these oh-so-easy breakfast drinks. Read on and you'll find out why strawberries should be one of your go-to fruits—fascinating research that could put them on a par with blueberries and raspberries. Plus a reminder of why it's so vital for body and soul to find satisfaction in your work.
T. J.'s Super Smoothie
T. J.'s Super Smoothie

There's no faster breakfast (or snack) prep than a smoothie. While you might be tempted to pick one up at a drive-thru or favorite coffee haunt, when you make it yourself you can enhance puréed fruits to boost their healthful benefits. My recipe is loaded with protein, thanks to the yogurt, and healthy fats from EVOO of course, but also from fiber-rich flaxseed. I love the frosty taste of a smoothie made with frozen fruit, but you do need some liquid to get it started in a conventional blender — that's where your milk preference comes in. Drink up!

Ingredients

1/2 cup dairy or non-dairy milk
1/2 cup nonfat Greek yogurt
1 banana or 4 ounces frozen banana slices
1/2 cup frozen strawberries or mixed berries
2 tablespoons unsweetened cocoa
2 tablespoons extra virgin olive oil
2 tablespoons ground flaxseed
Optional: stevia or your preferred sweetener, to taste

Directions

Fill your blender with the ingredients in the order given and process on high until the frozen fruit chunks are almost completely broken down. Taste and add your choice of sweetener if desired.

Yields 2 small servings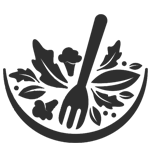 Healthy Ingredient Spotlight
Flaxseeds
These tiny seeds have been garnering a lot of attention in recent years and for good reason. Derived from the flax plant, they're loaded with both soluble and insoluble fiber for good digestive health, alpha-linolenic acid or ALA (an omega 3-fatty acid), and phytonutrients called lignans. Lignans are plant-based estrogens that appear to help lower high cholesterol and the risk for heart disease, osteoporosis, breast cancer, and some symptoms of menopause.
Bags of toasted golden or brown flaxseeds are available at many markets and online merchants such as nuts.com and vitacost.com. While ground flaxseed (often called flax meal) is available, whole seeds are likely to retain more nutrients and you can grind them as needed.
Grinding flaxseeds before eating them is essential — when whole, the seeds will pass right out of your body undigested. To best preserve their nutrients, grind only what you need each day, and store any extra in a jar in the fridge. Aim for a tablespoon or two a day: blend it into smoothies and pancake or waffle batter, sprinkle over yogurt or cereal, and add to recipes including baked goods. Ground flaxseeds also make a great swap for breadcrumbs.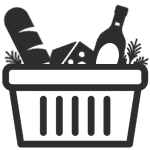 Quick Kitchen Nugget
A Great Addition to Your Appliance Garage
An under-appreciated kitchen workhouse is the mini grinder, often called a coffee bean grinder or sometimes a spice grinder. It's perfect for grinding flaxseeds, whole spices like cumin and black peppercorns, and nuts, turning small amounts into meal.
For the easiest clean-up, look for a grinder with a removable bowl, like the Cuisinart Electric Spice and Nut Grinder. However, less expensive fixed bowl models, like the one from Krups, can be wiped out with paper towels (first a damp one, then a dry one).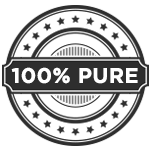 For Your Best Health
The Power of Strawberries
According to UNLV School of Integrated Health Sciences associate professor Arpita Basu, PhD, RD/LD, strawberries pack a serious punch when it comes to health benefits. She has been studying their ability to help reduce the risks of diabetes and improve overall metabolic and cardiovascular health for over a decade.
"A key takeaway from our strawberry studies is a marked improvement in blood total and LDL cholesterol among participants. And better numbers in these areas are shown to reduce the possible risk of heart attack and stroke," she says. "I'm quite passionate about the concept of food as medicine…It's gratifying when working with patients and research study participants to give them something natural – instead of medication – to lower their risk of diabetes." Thinking of food as a form of medicine incentivizes people to eat better, she adds.
What makes strawberries so healthy? Any fruits with a deep color are typically good for you, but the darker the color, the greater amount of health benefits. "This is especially true for strawberries because they are all red in color. All that red comes from different plant pigments. Some people use red wine as another common example, but berries have less sugar content than grapes," Dr. Basu explains.
She also points out that you don't need to consume a pound of strawberries each day to see a difference. Her studies of 8-week and 12-week trials with participants who had high LDL cholesterol and features of metabolic syndrome found that two-and-a-half servings of strawberries each day looked to be very beneficial in improving insulin resistance and lowering diabetes risk. Dr. Basu plans on continuing her research with larger groups of adults with pre-diabetes to assess the benefits of strawberries for them. It bears repeating that almost all berries have powerful plant-based nutrients. Her study on the effectiveness of blueberries for women with gestational diabetes also found improvements in their blood glucose levels.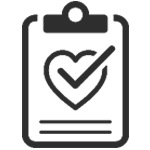 Fitness Flash
When the Daily Grind Takes a Toll
A recent study published in Circulation: Cardiovascular Quality and Outcomes, a peer-reviewed American Heart Association journal, found that job strain combined with high effort and low reward doubled men's heart disease risk. The three psychosocial stressors are each associated with heart disease risk, and the combination is especially dangerous, similar to the magnitude of the impact of obesity. It's a stark reminder of the importance of having work satisfaction. Results on how work stress affects women's heart health were inconclusive.
The study included 3,118 male and 3,347 female white-collar workers engaged in a wide range of jobs in Quebec, Canada, including employees working in senior management and in professional, technical, and office workers roles. Education levels ranged from no high school diploma to a university degree. At the start of the study, participants had an average age of about 45 years old and were free of heart disease; they were followed from 2000 to 2018.
"Considering the significant amount of time people spend at work, understanding the relationship between work stressors and cardiovascular health is crucial for public health and workforce well-being," says lead study author Mathilde Lavigne-Robichaud, RD, MS, doctoral candidate, of the Population Health and Optimal Health Practices Research Unit, CHU de Quebec-University Laval Research Center in Quebec, Canada. "Our study highlights the pressing need to proactively address stressful working conditions, to create healthier work environments that benefit employees and employers.
"Job strain refers to work environments where employees face a combination of high job demands and low control over their work. High demands can include a heavy workload, tight deadlines, and numerous responsibilities, while low control means the employee has little say in decision-making and how they perform their tasks," Lavigne-Robichaud explains. "Effort-reward imbalance occurs when employees invest high effort into their work, but they perceive the rewards they receive in return — such as salary, recognition, or job security — as insufficient or unequal to the effort. For instance, if you're always going above and beyond, but you feel like you're not getting the credit or rewards you deserve, that's called effort-reward imbalance.
"Our results suggest that interventions aimed at reducing stressors from the work environment could be particularly effective for men and could also have positive implications for women, as these stress factors are associated with other prevalent health issues such as depression," Lavigne-Robichaud adds. "The study's inability to establish a direct link between psychosocial job stressors and coronary heart disease in women signals the need for further investigation into the complex interplay of various stressors and women's heart health." Positive interventions might include different approaches, such as providing support resources, promoting work-life balance, enhancing communication, and empowering employees to have more control over their work, she says.
Though the research involved Canadians and the results might not fully represent the diversity of the American working population, the study findings may still be relevant to white-collar workers in the United States and other high-income countries with similar job structures, according to Lavigne-Robichaud.
"The U.S. workforce is among the most stressed in the world, and these workplace stressors can be as harmful to health as obesity and secondhand smoke," commented Eduardo J. Sanchez, MD, MPH, chief medical officer for prevention at the American Heart Association. "This study adds to the growing body of evidence that the workplace should be prioritized as a vehicle for advancing cardiovascular health for all. The American Heart Association remains committed to and engaged in providing employers with the resources and information they need to actively support the health of their employees and communities through science-backed changes to policy and culture."
Get More Recipes In Your Inbox!