Salade Niçoise Recipe, For Your Best Health: Lowering the Risk for Dementia with the Mediterranean Diet
The benefits of extra virgin olive oil as part of the acclaimed Mediterranean diet never cease to amaze me. Food lovers including members of the Fresh-Pressed Olive Oil Club appreciate the depth of flavor of EVOO and would love it even without all the health benefits. But it's the very presence of powerful polyphenols that both give EVOO its taste and convey its benefits, along with its good-for-you unsaturated fats. To be able to share a new study on how the Mediterranean diet can help stave off dementia is very exciting for me. I know you'll be fascinated by the findings. I'm also sharing a quintessential Mediterranean recipe—salade Niçoise, straight from Nice on the French Riviera, part of that country's Mediterranean Sea shoreline. Enjoy!
Salade Niçoise
Salade Niçoise

Few dishes symbolize the south of France like salade Niçoise. Although you may not think you like anchovies or capers, they do add to the layers of flavor without being obvious, so try them. You can also build on the basic ingredients to personalize the salad—sliced radishes, red onion, pimentos, and artichoke hearts are just a few of the popular additions. Need a picnic option? Turn this into the classic sandwich of Nice, the pan bagnat, by simply packing all the ingredients into a tranche of a baguette or a crusty whole wheat roll.

Ingredients

For the vinaigrette:

1 tablespoons honey
2 tablespoons balsamic vinegar of Modena
1/2 tablespoon Dijon mustard
1/4 teaspoon fine sea salt
1/4 teaspoon finely ground black pepper
1 medium garlic clove, minced
6 tablespoons extra virgin olive oil

For the salad:

1 tablespoon fine salt
1 pound red potatoes
1 pound haricots verts or string beans, trimmed
4 cups greens, any varieties
12 ounces freshly grilled tuna or 2 large cans tuna, drained
2 cups cherry tomatoes, halved
4 hard-boiled eggs, halved
1 cup Niçoise or other small black olives, pitted
8 anchovy fillets, drained
2 tablespoons capers, drained
Fleur de sel or grey coarse sea salt, to taste
Freshly ground black pepper, to taste

Directions

Step 1

Make the vinaigrette: in a medium mixing bowl, whisk together the honey, balsamic, mustard, salt, pepper, and garlic. Add the oil and whisk continuously until the dressing is emulsified. Set aside.

Step 2

Bring a large pot of water to a boil and add the fine salt. Add the potatoes and boil for 15 minutes, then add the beans and boil everything for another 3 minutes. Strain the vegetables and wait until cool enough to handle. If the potatoes are small, cut them in half; if large, into quarters.

Step 3

To assemble the salad, choose either one large platter or individual plates. Start with the lettuce, then arrange, in sections, the potatoes, green beans, tuna, tomatoes, eggs, olives, and anchovies, plus any other veggies you choose to add. Sprinkle on the capers and dress everything with the vinaigrette. Finish with the fleur de sel or coarse grey salt and pepper.

Yields 4 servings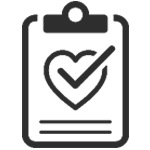 For Your Best Health
Lowering the Risk for Dementia with the Mediterranean Diet
The Study: "Mediterranean diet adherence is associated with lower dementia risk, independent of genetic predisposition: findings from the UK Biobank prospective cohort study," BMC Medicine, March 2023.
The Findings: According to researchers from Newcastle University in the UK, people who ate a Mediterranean-like diet had up to a 23% lower risk for dementia than those who did not. This research is one of the biggest studies of its kind, as previous studies have typically been limited to small sample sizes and low numbers of dementia cases.
The Report from Newcastle University: Scientists analyzed data from 60,298 people from the UK Biobank, a large cohort including individuals from across the UK, who had completed a dietary assessment. The authors scored them based on how closely their diet matched the key features of a Mediterranean one. The participants were followed for almost a decade, during which time there were 882 cases of dementia.
The authors considered each individual's genetic risk for dementia by estimating what is known as their polygenic risk—a measure of all the different genes that are related to the risk of dementia. Oliver Shannon, PhD, Lecturer in Human Nutrition and Ageing, Newcastle University, led the study with Professor Emma Stevenson and joint senior author Professor David Llewellyn. The research also involved experts from the universities of Edinburgh, UEA and Exeter and was part of the Medical Research Council-funded NuBrain consortium.
"Dementia impacts the lives of millions of individuals throughout the world, and there are currently limited options for treating this condition. Finding ways to reduce our risk of developing dementia is, therefore, a major priority for researchers and clinicians. Our study suggests that eating a more Mediterranean-like diet could be one strategy to help individuals lower their risk of dementia," Dr. Shannon says.
The University of Exeter's Janice Ranson, PhD, joint lead author on the paper, says, "The findings from this large population-based study underscore the long-term brain health benefits of consuming a Mediterranean diet, which is rich in fruits, vegetables, whole grains, and healthy fats. The protective effect of this diet against dementia was evident regardless of a person's genetic risk, and so this is likely to be a beneficial lifestyle choice for people looking to make healthy dietary choices and reduce their risk of dementia. Future dementia prevention efforts could go beyond generic healthy diet advice and focus on supporting people to increase consumption of specific foods and nutrients that are essential for brain health."
The authors caution that their analysis is limited to individuals who self-reported their ethnic background as white, British, or Irish, as genetic data was only available based on European ancestry, and that further research is needed in a range of populations to determine the potential benefit. They conclude that, based on their data, a Mediterranean diet that has a high intake of healthy plant-based foods may be an important intervention to incorporate into future strategies to reduce dementia risk.
The Bottom Line: According to the study abstract, "higher adherence to a MedDiet was associated with lower dementia risk, independent of genetic risk, underlining the importance of diet in dementia prevention interventions."
Get More Recipes In Your Inbox!