Six Bean Salad Recipe, Spotlight on Gigantes and Green Beans, Guilt-Free Chocolate, plus Exercise and Your Appetite
Getting ready for a BBQ but at a loss for an exciting side? My take on the perennial fan-favorite three bean salad takes it to the next level—and it can all be done ahead of time. With over 400 varieties of beans to choose from, you can change up the ingredients every time you make it. Just for fun, I'm also including new research on the possible health benefits of enjoying chocolate (yes, moderation is still key!) and, on a more serious note, how your exercise routine is a great strategy to rein in your appetite.
Six Bean Salad
Six Bean Salad

This twist on a traditional three bean salad really moves the needle for flavor—double the beans, double the taste. For color, texture, and nutrients, I love adding green (string) beans to the mix—from long beans to slim French haricots verts, there are many fresh options available now. For the legumes in this recipe, canned beans are great for convenience—just rinse and drain them before adding them to your mixing bowl. If you want to prepare your own ingredients by using dried beans, you can soak and cook most of the varieties together. The exceptions to this strategy are the chickpeas (because they have a much shorter cooking time) and the black beans (because they could tint the white beans).

Ingredients

For the vinaigrette:

3 tablespoons red wine vinegar
1 tablespoon Dijon mustard
1 tablespoon honey
1/2 teaspoon coarse salt, plus more to taste
1/2 garlic clove, peeled and minced
1/2 teaspoon red pepper flakes
1/2 cup extra virgin olive oil
Freshly ground black pepper to taste

For the salad:

1/2 pound green beans, trimmed and steamed
1 cup cooked gigante or cannellini beans
1 cup cooked red kidney beans
1 cup cooked black beans
1 cup cooked chickpeas
1 cup cooked lima beans

Directions

Step 1

In a medium mixing bowl, whisk together the vinegar, mustard, honey, salt, garlic, and pepper flakes. Gradually whisk in the olive oil until the dressing is emulsified. Season to taste with black pepper and more salt if desired. Set aside.

Step 2

In a very large bowl, gently toss all the beans together and then pour on the vinaigrette. Toss again and let sit at room temperature for 30 minutes to help the flavors meld before refrigerating.

Yields 12 servings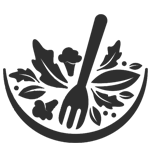 Healthy Ingredient Spotlight
Get to Know Gigantes
Gigante beans are huge white beans, up to an inch long, with great toothy appeal. They serve up a bounty of nutrients, including fiber and 8 grams of protein per cup. Popular in Greek cooking, they're great on their own when marinated in vinaigrette or puréed with garlic, rosemary, and lemon zest for a delicious dip. Find them online at Amazon and Rancho Gordo (ranchogordo.com), where they're called royal corona beans.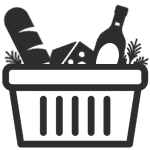 Quick Kitchen Nugget
Steaming Green Beans
An inexpensive metal steamer basket makes quick work of prepping green beans (and many other veggies). Simply fill a pot with a couple of inches of water (the water should not come over the basket bottom), bring it to a boil, and place the basket in the pot. Add your green beans, cover, and let steam over medium heat for 5-7 minutes.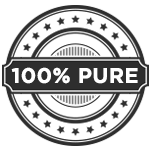 For Your Best Health
Chocolate without Guilt
We've long known that the antioxidants in cocoa powder are what give chocolate their nutrient-rich appeal…and that the sugar in chocolate candy can often outweigh the benefits. That's why dark chocolate, since it has less sugar, is considered the better bar option. We also know that no one food equates to better health and longer life. All that being said, it was good to read about research findings on chocolate from the long-term Women's Health Initiative study.
The study, "Chocolate Consumption in Relation to All-Cause and Cause-Specific Mortality in Women," published in the Journal of the Academy of Nutrition and Dietetics, followed 84,709 postmenopausal women who were free of cardiovascular disease (CVD) and cancer when they enrolled (between 1993 and 1998). They were followed through March 2018. During this time, 25,388 passed away, including 7,069 deaths from CVD; 7,030 deaths from cancer; and 3,279 deaths from dementia. When the researchers compared women who ate varying amounts of chocolate weekly with those who ate no chocolate or less than one serving per week, they found a modest inverse association of chocolate consumption with mortality from all causes, CVD, or dementia, specifically for moderate chocolate consumption of one to three servings a week (eating chocolate had no effect on cancer rates). Both from a taste and a health point of view, enjoying a few ounces of chocolate over the course of a week is a guilt-free pleasure.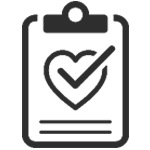 Fitness Flash
Exercise and Your Appetite
Scientists say that how much we eat is influenced by systems in the brain that are sensitive to changes in our body and the food environment we are in. Studies have shown that single bouts of exercise, such as running, can temporarily suppress appetite. However, the extent to which exercise impacts how likely we are to eat is not fully understood.
Researchers from the UK's Loughborough University, University of Bristol, University of Nottingham, and the University of Leicester, and Waseda University in Japan recently investigated the impact that running had on blood flow in the brain and how this influenced brain activity in relation to appetite. Exercise-induced blood flow changes in the brain captured using functional magnetic resonance imaging (fMRI); these scans help scientists evaluate what is happening in the brain by detecting small changes in blood flow.
For this study, published in the journal Human Brain Mapping, 23 men underwent fMRI scans before and after 60 minutes of running or rest. During the scan, they were asked to look at three types of images ranging from low-energy dense foods such as fruits and vegetables to high-energy dense foods such as chocolate, as well as nonfood items such as furniture.
Researchers found that the bout of exercise suppressed how hungry participants said they felt although it increased the reactivity of multiple parts of their brain to food cues. Using a different type of fMRI, the study team also detected changes in blood flow in the brain after exercise, although these changes did not appear to influence the food cue reactivity signals. (Food cue reactivity is the way our body responds to food both physically and psychologically—to the sight or smell of food, for example. Food cue reactivity can have an impact on our appetite and how much we end up eating.)
Alice Thackray, PhD, a senior research associate in exercise metabolism from Loughborough's School of Sport, Exercise and Health Sciences and lead author for the study, said, "Our findings confirm individuals feel less hungry during and immediately after an exercise session and provide some insights into the short-term influence of exercise on brain appetite responses. Although additional research is needed to determine the implications of these findings, we know the brain plays an important role in the control of appetite and food intake…This study is part of an exciting collaboration that we plan to develop further as we continue to explore how exercise and appetite interact, including the influence on central (brain) responses."
Get More Recipes In Your Inbox!