Chocolate Chocolate-Chip Cupcakes Recipe, Spotlight on Greek Yogurt, Proper Baking Pan Prep, Cutting Caffeine without Withdrawal Symptoms and Building Core Strength
It's wonderful to get all the benefits of olive oil in a healthy everyday diet. But what about when you want to indulge? Using extra virgin olive oil instead of butter in sweets can cut the guilt factor along with the saturated fat, and these double chocolate muffins are a tasty example! Need to take a break from coffee? Findings from an Australian study make it easier. Finally, core work is an area of fitness that many people forget—so I've included some ideas to work it into your workouts.
Chocolate Chocolate-Chip Cupcakes
Chocolate Chocolate-Chip Cupcakes

These cupcakes cake are so rich that they don't need any icing, but if you want to gild the lily, frost them with vanilla buttercream for a two-flavor sensation.

Ingredients

2 cups all-purpose or pastry flour
1/2 cup cocoa
2 teaspoons baking powder
3/4 teaspoon baking soda
3/4 teaspoon instant espresso powder
1 teaspoon kosher salt
1-1/2 cups sugar
2 extra-large eggs
1 cup Greek yogurt
3/4 cup extra virgin olive oil
1/4 cup milk
1-1/2 teaspoons vanilla extract
12 ounces chocolate chips

Directions

Step 1

Heat your oven to 350°F. Prep a 12-muffin pan with paper liners or lightly coat with some olive oil. In a large bowl, sift together the flour, cocoa, baking powder, baking soda, espresso powder, and salt. In a second, larger bowl, whisk the sugar and eggs until well blended and then whisk in the yogurt, followed by the olive oil, milk, and vanilla. Slowly add the wet ingredients to the flour mixture, folding with a spatula as you go, until mostly incorporated. Add about 10 ounces of chips and finish folding all the ingredients together. Use an ice cream scoop to fill the cupcake liners, then sprinkle the tops with the remaining chips.

Step 2

Bake for 25 to 30 minutes, depending on your oven—the cupcakes are done when the point of a knife inserted in the center of a few cupcakes comes out almost clean (there may be melted chocolate from the chips, but shouldn't be wet batter).

Yields 12 servings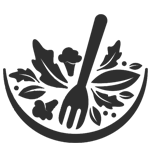 Healthy Ingredient Spotlight
Greek Yogurt
This uber-popular yogurt is so thick and luscious because it's strained. This step roughly doubles the protein of traditional yogurt, though some calcium is lost in the process. With no shortage of options in the refrigerator case at your local stores, choosing the right Greek yogurt variety might seem like a daunting task. But there are really only two guidelines you need to narrow down the choices. First, always opt for plain. That means you'll skip any added sugars—add your own fruit or flavorings, such as pure vanilla paste, to customize it yourself. Second, pick the fat content that meets your health needs. Fat-free or low-fat options are great if you want to minimize calories. Some people find that full fat is more filling and may, as a result, lead them to eat less. You might vary these versions and see what works best for you.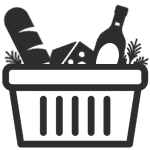 Quick Kitchen Nugget
Baking Pan Preps
Paper liners are perfect for cupcakes and muffins, but what about other baking pans? My go-to is parchment paper, a simple alternative to greasing and flouring pans. With a pair of scissors, you can cut the paper to whatever size you need for your pan and then use the edges to easily slide out your baked goods after the cooking time is complete. A nifty hack when using a loaf pan is to trim the parchment to the length of the pan but triple the width to allow the paper to hang over both the long sides. You get built-in handles for lifting out the cake or bread when it's done. (If you feel any resistance, use a spatula to release the short sides from the pan.)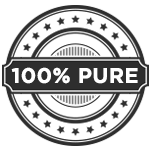 For Your Best Health
Cutting Caffeine without Withdrawal Symptoms
Need to cut back on or eliminate coffee from your diet for a time and dreading the headache? Researchers at University of Sydney in Australia found caffeine withdrawal symptoms, such as headache, fatigue, bad mood, and irritability, shrank after study participants drank decaf even when they knew it was decaf.
"A convincing cup of decaf has the power to reduce withdrawal symptoms a lot when the person drinking it is unaware it's decaf. But our study suggests that even if they are aware it's decaf, their withdrawal still subsides," said Dr. Llew Mills, a senior research associate at the university's School of Addiction Medicine.
For the study, 61 heavy coffee drinkers, defined as those who consume three or more cups a day, went without caffeine for 24 hours and had their withdrawal symptoms measured. They were then separated into three groups. Two groups were given decaf, but only one was told it was decaf; the other was deceived into thinking it was regular coffee. The third group, a control group, was given water.
"The group we lied to reported a big drop in caffeine withdrawal even though there's no pharmacological reason why it should. Because they expected their withdrawal to go down, it did go down. In other words, a placebo effect," Dr. Mills said. "We've found this in several studies now. What was interesting in this new study is that withdrawal symptoms also reduced even when people knew they were getting decaf. Not as much as the group we lied to, but a significant amount."
This type of reaction is known as an open-label placebo effect, which is an effect that occurs even when someone knows he or she is being given a placebo. Dr. Mills and his colleagues concluded that it was driven by a strong conditioned withdrawal-reduction effect built up over a lifetime of drinking coffee. Years of associating the taste and smell of coffee with withdrawal reduction means decaf can elicit a conditioned withdrawal reduction effect even without the caffeine and even, it turns out, without the expectation.
Dr. Mills added that the effect was probably only short lived—withdrawal wouldn't be reduced by decaf indefinitely. "But a cup of decaf could help someone who is trying to cut back their caffeine intake to temporarily ride out the worst of the cravings and help them stay caffeine-free," he said.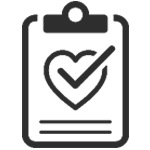 Fitness Flash
Develop your Core Principles
Many of us know the importance of muscle strength—having strong arms and strong legs, for example. But we don't always appreciate the value of having strong core muscles, those of the abdomen and back. They're essential for good posture; for moving forward, backward, and sideways; and for other aspects of a healthy spine. Not everyone loves crunches and planks, but some form of core work is a must. Try adding two or three exercises to your existing workouts two or three days a week to start. Another approach is to practice Pilates, a discipline that focuses on the core with unique exercise moves that benefit the whole body; options include mat work and machines unique to Pilates.
Get More Recipes In Your Inbox!