French Onion Soup with Cheesy Croutons Recipe, Spotlight on Onions, A Better Beef Broth, Vegetables that Lower Diabetes Risk and Breakfast for Better Sleep
It's one of the mainstays of fine French dining—classic soupe à l'oignon, or onion soup. You might think it's hard to recreate at home, but if you have the patience to caramelize the onions, you can be enjoying it tonight! It's a great way to get in more veggies, which may help you avoid type 2 diabetes, according to a new study I'm sharing here, too.
French Onion Soup with Cheesy Croutons
French Onion Soup With Cheesy Croutons

This simple adaptation of the classic French onion soup is a meal in itself—perfect for lunch or dinner. If you've got a free afternoon, making your own rich beef stock is a slow-food pleasure, but a store-bought brand will still deliver rich taste. Take the time to fully caramelize the onions at the start of this recipe—that's where most of the active cooking time is needed and where the deep flavor develops. You'll be well rewarded for the effort. This recipe is for a very large batch, enough for two or three meals, depending on how many people you're serving. For the melted cheese topping, this twist on bread rounds is fun and easier to eat with a spoon!

Ingredients

For the soup:

5 tablespoons extra virgin olive oil
5 pounds yellow onions, peeled and sliced into roughly ½" rounds
Coarse salt
Sugar
1/2 cup cognac
8 cups beef stock
1 cup dry vermouth
Freshly ground black pepper to taste

For the croutons:

10 baguette slices, about ½" thick, cut into cubes
2 tablespoons extra virgin olive oil
1/2 cup grated gruyere cheese

Directions

Step 1

Caramelize the onions: Heat a large, heavy-bottomed skillet over medium-high heat. Note: Depending on the size of your skillet, you may need to work in batches or use two skillets at once. Add one tablespoon of the oil for every pound of onions you sauté at a time. As you place the onions in the pan, separate each slice into rounds. Toss the onions in the oil and then cover the pan to sweat the onions for about 10 minutes over low-medium heat, taking care not to burn them. Take off the cover, sprinkle the onions with large pinches of salt and sugar, and continue cooking until they become soft and browned, up to 50 minutes (the liquid in the pan will evaporate; add a tablespoon of water as needed to prevent burning). At the end of the cooking time, add the cognac to deglaze the pan and then transfer everything to a large stockpot.

Step 2

To finish the soup: Add the beef stock and vermouth to the stockpot and bring to a boil. Lower the heat to a simmer and continue cooking for another hour. Taste and add black pepper, if desired.

Step 3

For the croutons: Just before serving the soup, turn on your oven to broil. Spread out the bread cubes on a cookie sheet and toast under the broiler, watching closely, as it should take only a few seconds. Very carefully, take the sheet out of the oven and use tongs to push the toasted croutons together. Sprinkle on the grated cheese and put back under the broiler until the cheese melts, again for only a few seconds.

Step 4

To serve, ladle soup into bowls or wide mugs and, using tongs, top each with some cheesy croutons.

Yields 10-12 servings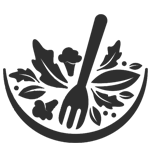 Healthy Ingredient Spotlight
The Color of Onions
Onions are wonderful flavor enhancers and can impart different degrees of sweetness based on the variety:
The most popular and easy-to-find onion is the yellow onion, a great option when the onions will be cooked. You might also see Spanish yellow onions, which are a bit sweeter.
Even sweeter are varieties such as Vidalia, Walla Walla, and Maui, though they're not usually available year round. When caramelized, they add exceptional flavor to dishes like French onion soup.
Occasionally, you'll see white onions, milder in flavor than yellow onions and with a great crunch that makes them perfect for eating raw.

Red onions add bright color to dishes, and a more noted, spicy flavor to go with it. The taste is sweeter right after summer harvest, but can turn sharp as they age, so you might find that they taste different depending on the time of year (they will always be milder when cooked). They're a great choice for pickling and for boldly flavored recipes, but they can overpower a mild dish.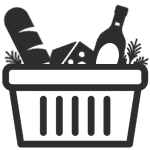 Quick Kitchen Nugget
A Better Beef Broth
Supermarket shelves are filled with options from thick pastes you dilute to ready-to-go cans. New, more authentically made broths, often labeled bone broths (though meaty bones are at the heart of any broth) are now available. Some come frozen, others in pouches or milk-like containers. Not always at the corner grocery, many are available online. Bonafide Provisions, Brodo, and Pacific Foods brands are some flavorful choices.
Be aware that many store-bought broths get a lot of their taste from added salt, sometimes a lot of it—anywhere from 350 to 700 mg a cup, a big chunk of the 1500 mg recommended maximum daily intake. For the salt conscious, it's worth noting that Pacific Foods organic low sodium beef broth has just 125 mg sodium per serving. When using prepared broth, you may not need to add any additional salt to a recipe—reach for black pepper first to avoid sodium overload.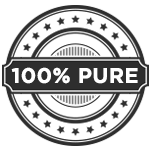 For Your Best Health
Vegetables to Lower Diabetes Risk
According to an Edith Cowan University analysis of the long-term "Danish Diet, Cancer and Health" study, eating your veggies can translate to lowering diabetes risk. Comparing dietary intake records from 54,000 people, the scientists found that those who consumed the most vegetables were 21 percent less likely to develop type 2 diabetes than those who consumed the least amount.
At the top of the list were leafy greens and cruciferous veggies such as spinach, lettuce, broccoli, and cauliflower. Interestingly, white potatoes, often thought of as unhealthy, were actually neutral…as long as they were boiled rather than mashed with butter and cream or deep fried. People who ate potatoes prepared with unhealthy fats were also more likely to consume more butter, red meat, and soft drinks, foods known to increase type 2 diabetes risk. The researchers also pointed out that plain potatoes shouldn't be lumped in the same category as certain other high-carb foods such as white rice and pasta because the potatoes have fiber, minerals, and good nutrients, which make them a higher-quality carb.
The study, "Vegetable, But Not Potato, Intake Is Associated With a Lower Risk of Type 2 Diabetes in the Danish Diet, Cancer and Health Cohort,"was published inDiabetes Care.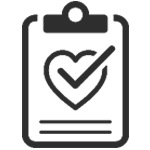 Fitness Flash
Breakfast for Better Sleep
Tired of waking up groggy? "Many of us think that morning sleepiness is a benign annoyance," said Matthew Walker, PhD, UC Berkeley professor of neuroscience and psychology and senior author of the study, "How people wake up is associated with previous night's sleep together with physical activity and food intake," published in Nature Communications. "From car crashes to work-related accidents, the cost of sleepiness is deadly. As scientists, we must understand how to help society wake up better and reduce the mortal cost of society's current struggle to wake up effectively each day."
He and colleagues at the University of California, Berkeley, teamed up with other researchers, including those in the UK and Sweden, to learn how to avoid that sluggish feeling. By analyzing data culled from more than 800 people over a two-week period, they were able to predict individualized metabolic responses to foods based on a person's biological characteristics, lifestyle factors, and the foods' nutritional composition.
The participants were given a variety of breakfast meals; wore wristwatches to record their physical activity and sleep quantity, quality, timing, and regularity; kept diaries of their food intake; recorded their alertness levels from the moment they woke up and throughout the day; and wore continuous glucose monitors.
The researchers found that the secret to alertness is a three-part prescription: getting the right amounts of exercise and sleep and eating the right breakfast, one that won't spike blood glucose. "All of these have a unique and independent effect," said UC Berkeley postdoctoral fellow Raphael Vallat, PhD, first author of the study. "If you sleep longer or later, you're going to see an increase in your alertness. If you do more physical activity on the day before, you're going to see an increase. You can see improvements with each and every one of these factors."
Here are the specifics:
Breakfast. The participants were given preprepared meals with different amounts of nutrients: moderate amounts of fat and carbohydrates; high protein; high carbohydrate; or high sugar. The worst type of breakfast, on average, was high in sugar; it was associated with an inability to wake up effectively and maintain alertness. The high-carbohydrate breakfast, without simple sugars and with only a modest amount of protein, was linked to individuals revving up their alertness quickly in the morning and sustaining that alert state.
"We have known for some time that a diet high in sugar is harmful to sleep, not to mention being toxic for the cells in your brain and body," Dr. Walker said. "However, what we have discovered is that, beyond these harmful effects on sleep, consuming high amounts of sugar in your breakfast, and having a spike in blood sugar following any type of breakfast meal, markedly blunts your brain's ability to return to waking consciousness following sleep."
Sleep. Sleeping longer and/or later than usual resulted in individuals ramping up their alertness very quickly after awakening. According to Dr. Walker, between seven and nine hours of sleep is ideal for ridding the body of "sleep inertia," the inability to transition effectively to a state of functional cognitive alertness upon awakening. Most people need this amount of sleep to remove a chemical called adenosine that accumulates in the body throughout the day and brings on sleepiness in the evening, something known as sleep pressure.
"Sleeping later can help with alertness for a second reason," Dr. Walker said. "When you wake up later, you are rising at a higher point on the upswing of your 24-hour circadian rhythm, which ramps up throughout the morning and boosts alertness."
Exercise. "It is well known that physical activity, in general, improves your alertness and also your mood level, and we did find a high correlation in this study between participants' mood and their alertness levels," Dr. Vallat said. " Participants who, on average, are happier also feel more alert."
It's not completely clear what physical activity does to improve alertness the following day. "It may be that exercise-induced better sleep is part of the reason exercise the day before, by helping sleep that night, leads to superior alertness throughout the next day," Dr. Vallat said.
"How you wake up each day is very much under your own control, based on how you structure your life and your sleep. You don't need to feel resigned to any fate, throwing your hands up in disappointment because 'it's my genes, and I can't change my genes,'" said Dr. Walker. "There are some very basic and achievable things you can start doing today, and tonight, to change how you awake each morning, feeling alert and free of that grogginess."
Get More Recipes In Your Inbox!