Grilled Pear Salad with Greens and Port Vinaigrette and Peruvian Purple Potato Salad Recipes, Spotlight on Pear Balsamic Vinegar and Pairing with Extra Virgin Olive Oils
Vinegar Essentials, Part I: Pear Balsamic Vinegar
I'm so excited to once again share the magic of vinegar with you. The right vinegar can raise the taste profile of a dish in a unique way, adding deep and complex flavors. Traveling across Europe and tasting new and delightful offerings from renowned master crafters to put together my second curated collection was an amazing experience. Let me start by introducing you to pear balsamic, a fruity vinegar with the richness reminiscent of a traditional balsamic. I'll also explain how to pair various vinegars with Fresh-Pressed Olive Oil Club offerings so you can get all the benefits of olive oil in even more delicious ways.
Grilled Pear Salad with Greens and Port Vinaigrette
Grilled Pear Salad with Greens and Port Vinaigrette

Peaches or apricots are delicious alternatives to the pears.

Ingredients

1/2 cup extra virgin olive oil
3 tablespoons Pear Balsamic Vinegar
1 tablespoon port wine (or more vinegar)
2 teaspoons honey
1/4 teaspoon coarse salt, plus more to taste
1/4 teaspoon coarsely ground black pepper
8 cups mixed greens, such as romaine lettuce, endive, radicchio, and arugula, torn, chopped, or sliced
3 ripe pears, such as Bosc, Bartlett, or d'Anjou
3 tablespoons mascarpone or another soft, creamy cheese
1/2 cup toasted macadamia nuts, chopped
1/2 cup pomegranate seeds for garnish (optional)

Directions

Step 1

Make the vinaigrette: In a jar with a tight-fitting lid, combine the olive oil, vinegar, port, honey, and the ¼ teaspoons of salt and black pepper, and shake vigorously until emulsified. Taste for seasoning, adding more salt if needed. Pour 3 tablespoons of the vinaigrette onto a shallow plate and reserve the remainder.

Step 2

Divide the salad greens among six plates. Cut each pear in half and remove the core. Dip the cut sides in the plated vinaigrette. Set up your grill for direct grilling. Grill the pears, cut sides down, until light grill marks appear, about 5 minutes.

Step 3

While the pears are still warm, arrange a pear half on each salad plate, cut side up, and put a dollop of mascarpone in each cavity. Drizzle with the reserved vinaigrette (shake the jar if necessary), and top with the toasted macadamia nuts and pomegranate seeds, if using.

Yields 6 servings
Peruvian Purple Potato Salad
Peruvian Purple Potato Salad

The beauty of these potatoes is more than skin deep—they're rich in antioxidants. Leave on the skins for maximum nutritional benefits.

Ingredients

2 pounds Peruvian purple potatoes, scrubbed
3 tablespoons Pear Balsamic Vinegar
2 teaspoons Dijon mustard
1/2 teaspoon salt, plus more to taste
1/4 teaspoon black pepper, plus more to taste
1/2 cup extra virgin olive oil
1/2 cup Kalamata olives, pitted and roughly chopped
1/4 cup red onion, peeled and diced
1 jalapeño pepper, stemmed, seeded, and finely diced (optional)
1/2 yellow or orange bell pepper, stemmed, seeded, and diced
3 tablespoons each chopped fresh cilantro, parsley, and chives

Directions

Step 1

Boil the potatoes in salted water until just tender—20 minutes or so, depending on their size, but don't overcook. Drain, let cool slightly, and quarter them. Transfer to a large bowl.

Step 2

In a small bowl, combine the vinegar, mustard, salt, and black pepper. Slowly whisk in the olive oil until the mixture emulsifies. Pour the vinaigrette evenly over the potatoes while they're still warm. Gently fold in the olives, onion, jalapeño (if using), bell pepper, and herbs. Season to taste with more salt and black pepper.

Yields 4 to 6 servings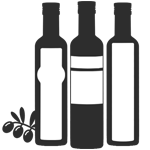 Spotlight on Pear Balsamic Vinegar
A modern-day creation from vintage fruit
If you've ever sampled flavored vinegars, prepare to be blown away by the taste difference in a vinegar crafted from real fruit with time-honored traditions. Alois Gölles Jr., whose father started their orchards in Riegersburg, Austria in the late 1950s, initially began creating fruit wines, juices, and spirits. A trip to Modena, Italy, in the early '80s inspired him to create a balsamic vinegar from apples rather than grapes. Within a few years, word spread about this unique vinegar, and Alois then set his sights on making a pear balsamic. Interestingly, to preserve the wonderful pear notes, the Pear Balsamic Vinegar is not aged as long as the Apple Balsamic Vinegar in last year's collection, yet it has the same depth of flavor.
This enchanting vinegar starts with one of the local cultivars, the Hirschbirne pear. At the time Alois first started using it, the Hirschbirne had almost disappeared from markets because of its astringent taste, but ironically, that's exactly what makes it perfect for making top-notch vinegar.
It's not surprising that this Pear Balsamic Vinegar has the sweet taste of a traditional balsamic as well as its richness: It's made according to the traditional balsamic vinegar method. First, the fruit is sorted and washed, then it's crushed and pressed. The resulting pear juice is carefully reduced over low heat until it is quite concentrated before being naturally fermented, first through alcoholic fermentation to produce wine, and then through vinegar fermentation to turn the wine into vinegar. What follows is four years of barrel aging to reduce the vinegar in a very slow fashion—that accounts for the thickness not seen in regular vinegars, the sweetness, the golden-brown color, and the mild taste.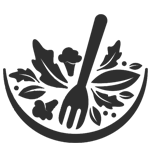 Food Pairings
Enjoying Pear Balsamic Vinegar
This vinegar brings an element of sweetness to bitter greens, to salads with fruits and/or nuts, and to the classic caprese salad. It adds depth of flavor to any dish that includes fresh or poached pears (add it to the poaching liquid!). Include it in your favorite pork recipes. Just a few drops brighten savory dishes, especially winter vegetables, like sweet potatoes, brussels sprouts, fennel, acorn squash, and hearty beans. Drizzle it on blue cheeses and on Brie and other white rind cheeses; yogurt and granola parfaits; carpaccio, terrines, eggplant caponata, and bruschetta; grilled fish; and panna cotta-type puddings and vanilla ice cream. It's perfect for deglazing and making a quick reduction—whisk it into pan-melted butter and you'll have an amazing sauce.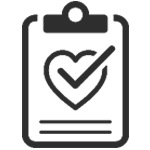 Healthy Kitchen Nugget
Pairing vinegar varieties with extra virgin olive oils
While I don't believe in any hard-and-fast rules, I do like to pair milder vinegars with milder oils so that one doesn't overwhelm the other. If you're using a bold selection from the Fresh-Pressed Olive Oil Club, go with a bold red wine vinegar. If you're using a fruitier, milder olive oil, pair it with a fruit-based vinegar. Think about the foods on your plate, too. If you're making a salad with bitter greens, add sweetness with a sweeter vinegar like a classic balsamic. If you're making a chopped salad with provolone and salami, a tangy vinegar will balance the richness of the meat and cheese.
I also like to combine vinegars. For a vinaigrette with great complexity, use half balsamic for sweetness and half red wine vinegar for tartness along with your extra virgin olive oil. The beauty of having a collection of flavorful vinegars is that you can have fun discovering the pairings you like best.
Get More Recipes In Your Inbox!