Taste of Summer Salad Recipe, Spotlight on Burrata, How to Rinse Lettuce and Break the Chronic Stress-Comfort Food Link, Get Moving for Better Quality of Life
When the temp nears 90, the last thing I want to do is to cook, yet at the same time I want to savor a delicious meal. This salad checks off all the boxes. If you haven't yet tried burrata, this is a wonderful introduction. I'm also sharing findings from two new studies, one on the link between stress and weight gain and the other on yet more benefits of exercise, a known stress-buster.
Taste of Summer Salad
Taste of Summer Salad

The perfect summer salad has seasonal ingredients that can be enjoyed whole, or as is, no cooking required. I love a blend of sweet and savory ingredients, like juicy peaches and slightly bitter greens. This dish takes just a few minutes to put together but offers exquisite flavors and textures in every bite. Get creative if the exact ingredients aren't available at your famers' market—nectarines, cantaloupe, or honeydew chunks are excellent swaps for the peaches, and walnuts or pine nuts can sit in for the pistachios.

Ingredients

4 cups mixed lettuces
8 ounces whole burrata or four 2-ounce minis
4 ripe peaches
4 ounces shelled pistachios
Extra virgin olive oil, to taste
Balsamic vinegar of Modena, to taste
Freshly ground black pepper, to taste

Directions

Arrange equal amounts of the lettuce on four dishes. If using a whole burrata, cut it into four equal slices or wedges and arrange on top of the greens; if using minis, center a whole one on the greens. Slice the peaches (leave the skins on) and fan out the sections. Top with the pistachios and liberally drizzle with olive oil. Sprinkle on a few drops of the balsamic and some black pepper.

Yields 4 servings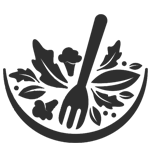 Healthy Ingredient Spotlight
Bravo, Burrata
When burrata first hit our shores—its Italian origins can be traced back to Puglia—it was a taste sensation most easily found at restaurants. Now that its popularity has grown, it's readily available in grocery stores, often from the same fine cheese companies that produce mozzarella.
Burrata looks very much like mozzarella, but the ball-shaped pouch is filled with a luscious, runny mix of cream and cheese. It can weigh anywhere from 8 ounces to 2 pounds. Mini burratas are typically 2 ounces apiece, and are handy for creating individual plates and for snacking—add a drizzle of fresh-pressed olive oil and a few drops of balsamic vinegar from Modena.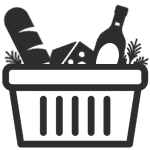 Quick Kitchen Nugget
Rinsing Lettuce
Rather than spraying lettuce leaves with water from the faucet, try giving them a bath in a large bowl of cool water. Swirl the leaves in the water and then wait 10 minutes for gravity to draw all the dirt to the bottom of the bowl. Then lift out the leaves without agitating the water and pat them dry. If you want to finish with a lettuce spinner, don't overfill the basket, or it won't work well.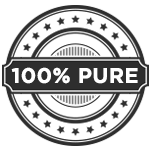 For Your Best Health
Break the Chronic Stress-Comfort Food Link
When you're stressed, a high-calorie treat may seem like the soothing go-to. But according to scientists from the Garvan Institute of Medical Research in Sydney, Australia, stress combined with comfort food creates changes in the brain that drive more eating, boost cravings for sweets in particular, and lead to excess weight gain. That's a lot of downside!
"Our findings reveal stress can override a natural brain response that diminishes the pleasure gained from eating—meaning the brain is continuously rewarded to eat," says Herbert Herzog, PhD, a professor and visiting scientist at the Garvan Institute and senior author of the study "Critical role of lateral habenula circuits in the control of stress-induced palatable food consumption" published in the journal Neuron.
To understand what drives eating habits, the team used a mouse model to investigate how different areas in the brain respond to chronic stress under various diets. "We discovered that an area known as the lateral habenula, which is normally involved in switching off the brain's reward response, was active in mice on a short-term, high-fat diet to protect the animal from overeating. However, when mice were chronically stressed, this part of the brain remained silent, allowing the reward signals to stay active and encourage feeding for pleasure, no longer responding to satiety regulatory signals," explains first author Kenny Chi Kin Ip, PhD. "We found that stressed mice on a high-fat diet gained twice as much weight as mice on the same diet that were not stressed."
The researchers discovered that at the center of the weight gain was the molecule NPY, which the brain produces naturally in response to stress. When the researchers blocked NPY from activating brain cells in the lateral habenula in the stressed mice on a high-fat diet, the mice consumed less comfort food, resulting in less weight gain.
The researchers next performed a sucralose preference test, allowing mice to choose to drink either water or water that had been artificially sweetened. "Stressed mice on a high-fat diet consumed three times more sucralose than mice that were on a high-fat diet alone, suggesting that stress not only activates more reward when eating, but specifically drives a craving for sweet, palatable food," says Dr. Herzog. "Crucially, we did not see this preference for sweetened water in stressed mice that were on a regular diet."
"In stressful situations it's easy to use a lot of energy, and the feeling of reward can calm you down—this is when a boost of energy through food is useful. But when experienced over long periods of time, stress appears to change the equation, driving eating that is bad for the body long term," says Dr. Herzog. "This research emphasizes just how much stress can compromise a healthy energy metabolism. It's a reminder to avoid a stressful lifestyle, and crucially if you are dealing with long-term stress, try to eat a healthy diet and lock away the junk food."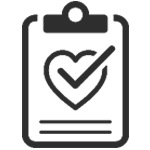 Fitness Flash
Get Moving for Better Quality of Life
We know that moderate intensity physical activity that raises your heart rate is known to reduce the risk of a number of diseases, including heart disease, stroke, diabetes, and cancer. But it has the potential to do even more.
As part of a University of Cambridge (UK) study on exercise habits among 1,433 participants aged 60 and above, the team of scientists looked at the link between exercise and health-related quality of life—a measure of health and well-being that includes pain level, the ability to care for oneself, and anxiety/mood level. Lower quality of life scores are linked with an increased risk of hospitalization, worse outcomes following hospitalization, and early death.
Study participants were given a score between 0 (worst quality of life) and 1 (best) based on their responses to a questionnaire and then followed by the researchers so that they could look for changes in behaviors and quality of life. On average, six years after their first assessment, both men and women were doing about 24 minutes less moderate-to-vigorous physical activity per day. At the same time, the total sedentary time increased by an average of around 33 minutes a day for men and around 38 minutes a day for women.
For every minute a day less of moderate-to-vigorous physical activity measured, quality of life scores dropped by 0.03. This means that an individual who spent 15 minutes less a day engaged in such activity would have seen their score drop by 0.45. Increases in sedentary behaviors were also associated with poorer quality of life—a drop in the score of 0.012 for every one minute a day increase in total sedentary time six years after the first measurement. This means that an individual who spent 15 minutes a day more sitting down would have seen their score drop by 0.18 over the six years.
People who did more moderate-to-vigorous physical activity and spent less time sedentary at their first assessment had a higher quality of life later on. An hour a day spent more active was associated with a 0.02 higher quality of life score. To put the results into context, just a 0.1 point improvement in quality of life scores was linked to a 6.9% reduction in early death and a 4.2% reduction in risk of hospitalization.
"Keeping yourself active and limiting—and where you can, breaking up—the amount of time you spend sitting down is really important whatever stage of life you're at," says Dr. Dharani Yerrakalva of the University's Department of Public Health and Primary Care. "This seems to be particularly important in later life, when it can lead to potentially significant improvements to your quality of life and your physical and mental well-being."
Because the team measured physical activity and sedentary behavior at different points of time, they say they can be reasonably confident that they have shown a causal link—that is, that quality of life improves because people remain more physically active, for example. As Dr. Yerrakalva explains, "There are several ways in which improvements in our physical behaviors might help maintain a better quality of life. For example, more physical activity reduces pain in common conditions such as osteoarthritis, and we know that being more physically active improves muscle strength, which allows older adults to continue to care for themselves. Similarly, depression and anxiety are linked to quality of life, and can be improved by being more active and less sedentary."
Remember that staying active can be a lot more than just going to the gym—dancing, gardening, hiking, and bike riding all fit the bill and are fun. Also, universal guidelines are to do at least 150 minutes of moderate-intensity activity or 75 minutes of vigorous-intensity activity a week. Older adults are also encouraged to break up prolonged periods of being sedentary with light activity, or at least with standing, when physically possible.
The research paper "Associations between change in physical activity and sedentary time and health-related quality of life in older English adults: the EPIC-Norfolk cohort study" was published in Health and Quality of Life Outcomes.
Get More Recipes In Your Inbox!