Cheddar Chile Cornbread Recipe, Spotlight on Cornmeal, The Color of Cheddar, Olive Oil in Early Pregnancy, and The Hidden Dangers of Uric Acid
Recipes don't have to be complicated to be delicious, and this whole-grain cornbread, enhanced with olive oil, cheese, and peppers, is the perfect example—you'll never use a boxed mix again! I'm including everything you need to know about the key ingredients that make this recipe special. You'll also find results from the latest study on eating healthy during pregnancy—more proof of the universal benefits of a Mediterranean diet. Plus, details on the intriguing new book from my friend, Dr. David Perlmutter, all about an under-appreciated threat to metabolic health.
Cheddar Chile Cornbread
Cheddar Chile Cornbread

This zesty take on cornbread makes a great accompaniment to so many meals—an egg-based breakfast, a lunch of hearty chili, or a gumbo dinner. Reheat any leftovers and top with red pepper jelly for a great snack. Along with the peppers, the cornmeal and white whole-wheat flour bring a little of the always-needed fiber.

Ingredients

1/3 cup olive oil, plus more for the pan
2 eggs
1-1/4 cups milk
1/2 cup sugar
1-1/2 cups 100% whole-grain, stone-ground cornmeal
1-1/2 cups white whole-wheat flour
1 tablespoon baking powder
1 teaspoon kosher or sea salt
1/2 teaspoon cayenne pepper powder
2–3 chile peppers, such as serranos or jalapeños, seeded and finely chopped
1 bell pepper, seeded and diced
3 ounces sharp cheddar cheese, grated

Directions

Step 1

Preheat your oven to 400°F. Lightly coat a 9″ round cake pan with olive oil.

Step 2

In a small bowl, whisk together the olive oil, eggs, milk, and sugar. In a large bowl, whisk the cornmeal, flour, baking powder, salt, and cayenne to blend. Add the peppers and cheese, toss to coat, and then add the liquid mixture. Fold gently until combined and pour into the pan.

Step 3

Bake until a tester comes out clean, about 20 minutes. Let cool for 5–10 minutes before turning out onto a plate. Serve warm.

Yields 8 generous wedges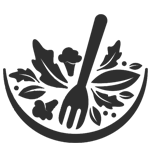 Healthy Ingredient Spotlight
Cornmeal: fine, coarse, or medium?
Cornmeal is the basis for many delicious foods, from cornbread to polenta. You can find it (often from online merchants like Vitacost) in various grinds—fine, medium, and coarse. Many chefs prefer the most flavorful coarse cornmeal for very slowly cooked polenta and the somewhat less flavorful fine cornmeal for baked goods with a finer crumb. For cornbread, medium grind is best for getting a toothsome finish (you can give the cornmeal a few pulses in a food processor to make it finer when using it in other recipes). Equally important is choosing 100% stone-ground cornmeal to get the benefits of the whole grain, including fiber. If you don't use it up quickly, store it in the fridge or freezer to keep the natural oils from going rancid. Avoid degerminated cornmeal, which is processed and has far less nutritional value. Though cornmeal comes in white, yellow, and blue, there isn't a very noticeable difference in taste between them, so color is more a personal preference.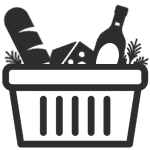 Healthy Kitchen Nugget
The color of cheddar
Speaking of taste, there's little to no difference between white and yellow/orange cheddar varieties. But unlike cornmeal's hues, which are determined by the type of corn milled, yellow/orange cheddar is the result of the addition of a vegetable food coloring called annatto that comes from the fruit of the achiote tree. The only reason it's added at some dairies is because we're used to seeing cheddar this color. As with many other foods, the trend now is for a more natural approach—in this case that's white cheddar.
What does make a taste difference between cheddars? Aging. Like with other cheeses, as cheddar ages, its taste becomes more pronounced or full-bodied. A mild cheddar is a few months old, while the sharpest has aged for two years or more. I like sharp cheddar in general, and it's especially good for baking because its flavor isn't lost in the cooking process. Tip: It's easier to grate cheese as soon as you take it out of the fridge—the warmer it gets, the mushier the shreds.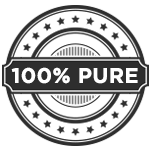 For Your Best Health
Olive oil and other unsaturated fats in early pregnancy
A mother and child study, done at the University of Turku and Turku University Hospital in Finland and published in the European Journal of Nutrition, found that eating a healthy diet in early pregnancy lowers the risk of gestational diabetes, which has been linked to being overweight. Both a poor-quality diet and a diet high in foods that increase inflammation in the body, notably those high in saturated fat, heighten the risk.
"Eating vegetables, fruit, berries, and wholegrain products as well as unsaturated fats is particularly important. These nutrients and foods reduce inflammation in the body and therefore also the risk of gestational diabetes. Mothers who are overweight or obese…before the pregnancy would most likely benefit from dietary guidance in early pregnancy," says Kirsi Laitinen, PhD, associate professor in nutrition at the University of Turku.

Fitness Flash
The hidden dangers of uric acid
I'm very excited to share news about the publication of Drop Acid: The Surprising New Science of Uric Acid—The Key to Losing Weight, Controlling Blood Sugar, and Achieving Extraordinary Health by David Perlmutter, MD, board-certified neurologist and five-time New York Times bestselling author who serves on the Board of Directors and is a Fellow of the American College of Nutrition.
As he explains it, obesity, insulin resistance, diabetes, fatty liver disease, hypertension, cardiovascular disease, stroke, neurological disorders, and premature death can all be stoked by high uric acid levels—something you may not even realize is circulating in your system unless you've ever experienced gout.
"Researchers around the globe over the past decade have revealed that uric acid is actually playing a central role in metabolic disorders. From weight gain to elevated blood sugar, it's uric acid that is orchestrating this metabolic mayhem. And this is a simple blood test that most Americans have likely already had. It's part of your annual blood work," Dr. Perlmutter writes. "Uric acid is derived from only three sources: Alcohol, purines (the breakdown product of the DNA and RNA in our foods) and, most importantly, fructose. We've known for decades that fructose is the gateway for metabolic problems, but we never understood how. Now, we've learned about the uric acid connection."  
In the book, Dr. Perlmutter not only explores this new science, but also shares his simple "LUV" (Lower Uric Values) diet and a 21-day program for lowering uric acid and favorably impacting your metabolism. It's available at Amazon.
Get More Recipes In Your Inbox!