Roasted Squash and Sage Risotto Recipe, Spotlight on Squash, The Power of Soy and Exercise and Depression
As fall's chill takes hold, it's time for stick-to-your-ribs meals and taking advantage of farmers' markets bursting with the seasonal bounty of winter squash. This issue of The Olive Oil Hunter Newsletter has everything you need to cook up a storm…
There are a few tricks of the trade I want to share so you'll avoid common risotto speed bumps. The first concerns the rice. A short-grain rice is a must for getting the texture just right—the longer jasmine or basmati styles just don't give off enough starch. Most risotto recipes designed for the American kitchen call for arborio, a great choice. But Italians, who are understandably very particular about the rice they use, prefer Carnaroli rice because it keeps its shape better—it's harder to overcook, making your risotto more foolproof as well as light and creamy. Now, just to make things more interesting, over in Venice, the favorite is Vialone Nano, grown only in the province of Verona. It, too, stays firm while creating a light and creamy dish. So, it's a matter of preference. Gustiamo.com sells both kinds if you'd like to do your own taste test! Whichever rice you choose, do not rinse it—you want its starch intact.

This tip is simple but essential: The cooking liquid, usually broth, must be kept hot in a second pot on the stove so that the temperature of the risotto stays consistent as you ladle in the liquid. And now for something I find is really helpful, though it's not traditional—I prefer to use a small metal spatula with a straight, blunt edge to stir the risotto because it makes better contact with the pan than a spoon.
For this recipe in particular, roasting rather than boiling the squash adds extra depth without adding any extra cooking time. The Healthy Kitchen Nugget below has everything you need to know about the prep.
If you want to watch the doyenne of Italian cooking, Lidia Bastianich, making risotto before you begin, she has a video master class with Fortunato Nicotra, her executive chef at Felidia in New York. It features great techniques and an exotic beet risotto recipe.
Roasted Squash and Sage Risotto
Roasted Squash and Sage Risotto

Risotto is a time-honored classic from Milan, in northern Italy, where the culinary emphasis is on dairy, unlike the tomato-based dishes of the south. It's labor-intensive because you must slowly add liquid to the rice and stir constantly to coax it to creamy perfection. Risotto is an impressive dish for entertaining, but you want to have the technique down first. While you don't want to make your first risotto when company's coming, it can be mastered quickly, and once you know the basics, you can start to experiment with different ingredients—shrimp, wild mushrooms, peas and leaks…risotto is infinitely customizable.

Ingredients

1-1/2 pound squash, such as Hubbard or kabocha
5 tablespoons extra virgin olive oil
3 large fresh sage leaves, finely minced
1 leek, trimmed, cleaned and thinly sliced crosswise
5 to 6 cups chicken or vegetable stock, homemade or low-sodium canned
1-1/2 cups rice, such as Carnaroli, Vialone Nano or arborio
1 cup dry white wine, warmed
Pinch of nutmeg
1/2 cup freshly grated Parmigiano-Reggiano, plus more for serving
5 ounces baby spinach, rinsed and patted dry with paper towel
Salt and freshly ground black pepper

Directions

Step 1

Preheat the oven to 400 degrees. Peel, seed and cut the squash into 1″ cubes to make 2 cups (if your yield is higher, roast them all and save the overflow to toss in a salad the next day). Place 2 tablespoons of the olive oil on a rimmed baking sheet, add the squash and sage and toss to coat. Bake for 30 minutes or until tender, flipping them with your metal spatula at the halfway point.

Step 2

Meanwhile, heat a large, heavy sauté pan over medium-low heat and add the remaining 3 tablespoons of olive oil. Add the leeks and sauté them until soft, but don't let them color. While they're cooking, heat the stock in a saucepan. Once the leeks are soft, immediately add the rice to the sauté pan and stir to thoroughly coat with the oil. Cook until the rice is slightly translucent, about 7 to 10 minutes. Increase the heat to medium, add the wine and nutmeg, and stir until the liquid has nearly evaporated. Ladle a cup of the hot stock into the rice mixture and stir attentively. When the liquid has mostly been absorbed, stir in another cup of hot stock. Repeat until the rice is nearly al dente, about 15 to 20 minutes. Stir in the 1/2 cup of Parmigiano-Reggiano, the roasted squash and the spinach. Cook for 3 to 5 minutes, until the squash is warmed through and the spinach is wilted. If the risotto seems a bit dry, add a little more stock. Season to taste—the risotto might taste salty enough from the cheese, but add a few twists from your pepper grinder. Top with more grated cheese and serve immediately.

Yields 4 main course or 6 side dish servings.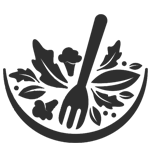 Healthy Ingredient Spotlight
Ode to Squash
Pumpkin might steal the spotlight for holiday pies, but winter squashes get the glory for sweet side dishes without the need for sugar. Many varieties can be as satisfying as sweet potatoes, plus they have all the wonderful nutrients of orange veggies, like vitamin A, with fewer calories. They have great taste on their own but will also benefit from spices and herbs you like. Here are some of the best:
Acorn
The yellow flesh of this small round, ribbed squash is more savory than sweet. Look for mostly green skin—too much orange means it's past its prime.
Butternut
This cream-colored squash with a rounded bottom and long neck has sweet orange flesh.
Delicata
Oval in shape with light yellow and green stripes, this squash has yellow flesh and a mild flavor.
Hubbard
With its gnarly, pale blue-green skin and large size, you might overlook this variety, but its orange flesh is rich and sweet. (There's also a Hubbard variety that's small and orange.)
Kabocha
Available in dark green or red, kabocha is among the sweetest of squashes—a great change of pace from pumpkin in desserts.
Spaghetti
Milder and lighter in color (both the rind and the flesh) than other types, this squash separates into thin spaghetti-like strands when raked with a fork after roasting, making it the perfect sub for pasta.
Sweet Dumpling
This one's close in size to acorn squash but has a much sweeter taste, plus the skin is thin enough to eat.
Regardless of variety, a squash should feel firm and be free of soft spots and bruises. Most will keep up to a month or two in a cool, dry location.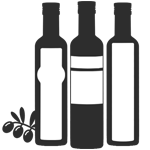 Healthy Kitchen Nugget
Easy Prep Squash
For a quick hack, I love buying precut squash chunks because most varieties have thick skin that can be difficult to deal with. But I don't want you to be deterred from buying whole squash at a farmers' market or even growing your own. Here's a great and easy prep.
Use a sharp paring knife (dull knives are a real danger in the kitchen) to make a 1/8″ deep cut around the circumference of the squash in the right direction to later halve it, and then pierce it all over just as you would a sweet potato. Place it on 5 or 6 sheets of paper towel and microwave it—3 minutes for a small squash, 5 minutes for a large one. This won't cook it, but it will make it easier to cut. Use oven mitts to remove the squash from the microwave, and let it cool for a few minutes before proceeding.
If you need cubes for a recipe, use a vegetable peeler to remove the skin at this point, but if you're ultimately making a purée or soup, leave on the skin for roasting—it will come off very easily afterward.
Now use a sturdy kitchen knife to go through the cut line you made earlier to separate it into halves. With a soup or grapefruit spoon, scoop out all the strings and seeds and proceed with your recipe. Note: When roasting squash halves, always place the cut side down.
Bonus hack: Turn squash seeds into a fast snack! Rinse them off, use paper towels to absorb the excess water, spread them out on a cookie sheet lined with parchment paper, sprinkle with your favorite herbs or spices, and bake at 350 degrees for 10-15 minutes until brown and crispy.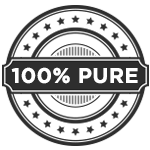 For Your Best Health
The Power of Soy
One of the most-studied foods is soy, and research shows that it belongs on the menu whether you're following a plant-based plan or simply want a nutritious meat alternative to include in your diet. Whole soybeans, including edamame, and foods made from soy, such as tofu, miso, tempeh and natto, are rich in nutrients called isoflavones. A study published in March 2020 in the journal Circulation found that people who ate at least one weekly serving of tofu or another isoflavone-rich food had up to an 18% lower risk of developing heart disease compared with 12% for those who ate these foods less than once a month. Other research has found that it can help you stay vital as you age and, according to a report by the Physicians Committee for Responsible Medicine, eating soy may help prevent cancer, including breast cancer in women and prostate cancer in men—you can read more details here.
Though soy is the richest source of isoflavones, they're also in alfalfa, chickpeas, beans and pistachios, so make these foods part of an overall healthy diet.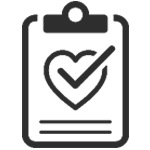 Fitness Flash
Physical Activity and Depression
We've all heard about the feel-good chemicals called endorphins that kick in during exercise, but the effects of working out could go even deeper. An international team of researchers writing in the American Journal of Psychiatry looked at dozens of studies on the link between physical activity and depression and found that people with higher activity levels had lower levels of depression than people who are fairly sedentary—this connection held true for men and women, young and old. We don't know the full explanation, but it's due at least in part to the fact that exercise reduces physical risk factors, like inflammation, and increases protective factors like self-esteem. Until we learn whether there's a magic amount of exercise needed, aim for the 30 minutes a day on most days of the week suggested by leading health organizations.
Get More Recipes In Your Inbox!