The Ultimate Dog & Human Biscuits Recipe and the Health Benefits of Olive Oil for Cats and Dogs
I was astounded to learn that our furry friends can benefit from extra virgin olive oil just as we do. Here's what I uncovered, plus an easy recipe for dog treats fit for their owners! With four simple ingredients, you can keep the treat jar filled with wholesome goodness.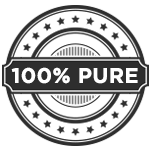 The Benefits of Olive Oil for Dogs
Chewy.com is the site for all things pet-related, so it was great to read their informative post on extra virgin olive oil for dogs. Studies show that olive and other oils can help reduce inflammation in dogs and ease the itching associated with allergies, according to Dr. Christopher Reeder, a board-certified dermatologist at BluePearl Veterinary Partners in Franklin, Tennessee.
Olive oil's phytonutrients, vitamin E, and omega-3 fatty acids help keep your dog's skin moisturized and well-nourished. These nutrients also benefit your dog's coat, adding shine and strength to their hair. Dr. Reeder was quoted as saying that he could see a noticeable increase in luster and shine in the coats of dogs whose diets were supplemented with olive oil. Expect it to take about 30 days, he added.
Dr. Judy Morgan, a holistic veterinarian and author, added that if you decide to give your dog olive oil, make it extra virgin olive oil because of its rich nutrients and low acidity. According to the Chewy.com report, both vets suggest no more than one teaspoon of olive oil per 20 pounds of body weight per meal (some other vets suggest one teaspoon for every 30-40 pounds), and it can be mixed right in with your fur baby's regular wet or dry food. Dogs need far fewer calories than we do, so you want to keep amounts small.
Of course, it's always best to ask your vet before changing your pet's diet, especially if your dog is being treated for any ailments or conditions. Your vet may suggest starting to supplement with olive oil once a week and gradually moving up to once a day. Never give olive oil—or any other people food—to your dog if he or she is vomiting or having poop issues.
Rover.com points out that fancy dog food brands now tout the addition of healthful fatty acids to their food, but you can add them yourself…and you can use the freshest olive oil available. In terms of other benefits, Rover.com says there's the possibility that olive oil could offer some of the benefits seen in people, like better brain and heart health. Olive oil's antioxidants can help protect your dog's cell membranes from damage by free radicals, making it anti-aging. It may also boost appetite and improve digestion and elimination.

The Benefits of Olive Oil for Cats
Cats, too, can benefit from olive oil and its monounsaturated fat, according to AnimalWised.com. It may boost their immune system and heart health while lowering their risk for heart disease and diabetes.
It's also an easy remedy for constipation, and adding olive oil to your cat's diet on a regular basis will keep his or her fur shiny and soft. Add just a teaspoon to your cat's food three times a week, mixing it in until well blended.
Cat owners know how distressing it is when kitty gets a hairball, and cats can get them three or four times a month, according to Hartz, the pet supply company. Their experts suggest mixing one teaspoon of olive oil into your cat's food for three days straight to help when you sense one.
The Ultimate Dog & Human Biscuits
The Ultimate Dog & Human Biscuits

Look at the label on a box of dog treats and you'll be shocked at the number of ingredients, some unrecognizable and unpronounceable. My recipe has just four, and you probably already have them in your pantry. These biscuits supply not only healthy olive oil but also three whole grains. I'm reluctant to call them dog biscuits because they're perfect for people too—top one with a slice of cheese and a teaspoon of fig jam and you'll never buy boxed "human" crackers again!

Ingredients

2 cups old-fashioned rolled oats, plus more for topping (optional)
2 cups whole wheat flour, plus more for rolling
2 cups medium-coarse cornmeal
1/3 cup extra virgin olive oil
1-1/2 cups warm water, or more if needed

Directions

Step 1

Preheat your oven to 350ºF and take out two rimmed cookie sheets. In a large bowl, add the 2 cups of each grain and use a large whisk to combine. Add the olive oil and mix it in with your hands. Add the water, mixing again to make a dough. If it's too dry, add more water until it comes together.

Step 2

Turn the dough out onto a heavily floured countertop and flour a rolling pin. Divide the dough in two and roll out one half to about 1/4-inch thick. For a prettier cracker to serve to people, sprinkle the tops with a handful of rolled oats and go over the surface with the rolling pin to help set them. If you have a bench scraper, use it to cut the dough into 4-by-2-inch rectangles and then lift them onto a cookie sheet, placing them 1/2 inch apart. (You can also cut them with a blunt knife and transfer them with a large spatula.) Repeat with the remaining dough. All the biscuits should fit on the two sheets.

Step 3

Bake the biscuits for 25 minutes, then reverse their positions in the oven and bake for another 25 minutes until crispy. Store in a cookie jar or tin—they'll stay fresh for 10-14 days.


Yields 36 biscuits/crackers
Get More Recipes In Your Inbox!