Pork Chops with Apple Balsamic Vinegar and Capers and Shrub Coolers Recipes, Spotlight on Apple Balsamic Vinegar, and Pairing Vinegar with Your Fresh-Pressed Olive Oils
Vinegar Essentials, Part II
The next vinegar I want to introduce you to is one you may never have heard of, much less experienced, but the bouquet and taste are exquisite: apple balsamic vinegar. Fruity yet with a richness reminiscent of a traditional balsamic, this vinegar is so versatile that it can star in an aperitif syrup called a shrub as well as in a main course. And I'll also show you how to pair various vinegars with Fresh-Pressed Olive Oil Club offerings so you can to all the benefits of olive oil in even more delicious ways.
Pork Chops with Apple Balsamic and Capers
Pork Chops with Tomatoes and Capers

This Mediterranean-style dish is cooked on the stovetop in a single pan and creates a rich, tomato sauce.

Ingredients

1/4 cup white whole-wheat or all-purpose flour
1 teaspoon each coarse sea salt and freshly ground black pepper
6 pork chops, each about 1/2-inch thick
4 tablespoons extra virgin olive oil
4 garlic cloves, minced
1/3 cup balsamic vinegar
1/3 cup chicken stock, homemade or low-sodium store-bought
1 28-ounce can diced tomatoes with its juice
4 tablespoons capers

Directions

Step 1

Combine the flour, salt, and pepper in a pie plate. Heat a frying pan large enough to hold the chops (if necessary, you can cook the chops in batches). Once the pan is hot, add the olive oil and quickly coat both sides of each chop in the flour mixture, shake off any excess, and add to the pan. Sauté 5 minutes on each side or until browned.

Step 2

Transfer the chops to a dish. Add the garlic to the pan and sauté slightly, then deglaze the pan with the vinegar. Add the tomatoes along with their juice, the broth, and the capers, and briefly bring to a boil.

Step 3

Add back the chops, reduce the heat to a simmer, and cook until the chops are cooked through and register 145°F on an instant-read thermometer, about 10 minutes more.

Yields 6 servings.
Shrub
Shrub

Shrub is an old-fashioned sugar and vinegar syrup that's having a renaissance. Enjoy it as a fabulous twist for Bellinis and mimosas. For a nonalcoholic alternative to lemonade and other coolers, pour two tablespoons over crushed ice in a tall glass and fill with seltzer. Add a jigger of gin to turn it into a variation of the classic Tom Collins.

Ingredients

For the shrub:

8 ounces fresh fruit, such as blackberries or peach chunks
1 cup sugar
3/4 cup Gölles Apple Balsamic Vinegar

For each aperitif:

4–5 ounces sparkling wine, such as prosecco or champagne
Berries or lime slice for garnish

Directions

Step 1

To make the shrub, mash the fruit into the sugar in a glass measuring cup or bowl, cover, and put in the fridge overnight. The next day, mix in the vinegar and chill again for a few hours. Strain the mixture into a clean jar or small pitcher, pressing on the fruit to extract as much juice as possible. Taste and add more vinegar for tartness or more sugar for sweetness. Because the vinegar acts as a preservative, the shrub should last for weeks in the fridge.

Step 2

To make each aperitif, pour two tablespoons of the shrub into a champagne glass and top it off with sparkling wine. Garnish with berries or a lime slice.

Yields enough shrub for 4 to 6 drinks depending on the fruit.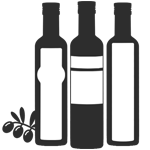 Spotlight on Apple Balsamic Vinegar
A delicious modern-day creation
Much newer than most other vinegars, apple balsamic was invented just 27 years ago by Alois Gölles Jr. in Riegersburg, Austria. I've been a fan since I first tasted it in 2012, and it's not hyperbole to say that Alois created a vinegar the likes of which the world had never seen.
Back in the late 1950s, his father, Alois Gölles Sr., switched from raising animals to being one of the first farmers in the area to cultivate apple trees and then black currants. Alois Jr., who runs the business today, literally grew up in the orchards. He initially created fruit wines, juices, and spirits, but had a revelation after a trip to Italy in the early '80s, during which a cellar master told him about balsamic vinegar. "I then went to Modena, Italy, much like a tourist, to see the acetaias and learn about the process. I thought about doing something similar in Austria, but that was not possible because I wasn't a wine grower, but an orchardist," Alois said. "Since we were already working with apples and other fruits on wine and schnapps, it occurred to me to try a balsamic vinegar from apples."
He also had the foresight to use heirloom apples that had almost been forgotten. Varieties such as Maschansker, Ilzer Weinler, Rosenapfel, and Bohnapfel are sourced from just 30 or 40 small orchards in the region, some with just 10 to 20 apple trees, all chosen for their special characteristics. He also makes it a point to get every apple from each tree for a perfectly well-rounded taste.
The fruit is first sorted and washed, then crushed and pressed into juice. Next, the juice is cooked in copper vessels for 24 hours to reduce it to a quarter of its original volume, which intensifies the flavors. The two-step fermentation process happens in big stainless-steel vats, after which the vinegar is moved into small oak barrels and aged for at least eight years, creating exceptional sweetness, a mild tartness, and a wonderfully strong aroma. I just love this unique Austrian artisanal vinegar!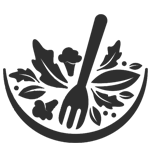 Food Pairings
Enjoying apple balsamic vinegar
This vinegar gives a delicious twist to classic salads like caprese with its mozzarella, tomato, and basil; spinach, blue cheese, and walnut; and fruit-based salads. Pair it with pork dishes, grilled fish, carpaccio, goat cheese, pâtés, and terrines. Just a few drops brighten savory dishes, especially oven-roasted root vegetables, as well as sweet panna cotta-type puddings and vanilla ice cream. Use it for deglazing and making a quick reduction—add some butter and you have an amazing sauce for steak.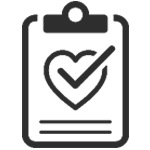 Healthy Kitchen Nugget
Pairing vinegar varieties with your fresh-pressed olive oils
While I don't believe in any hard-and-fast rules, I do like using milder vinegars with milder oils so that one doesn't overwhelm the other. If you're using a fruitier mild olive oil from the Fresh-Pressed Olive Oil Club, pair it with apple balsamic. If you're using a bold selection, go with a bold vinegar like red wine vinegar. Think about the foods on the plate, too. If you're making a salad with bitter greens, add sweetness with a balsamic or sherry vinegar. If you're making a chopped salad with provolone and salami, use red wine vinegar to balance the richness of the meat and cheese. I also like to combine vinegars for a vinaigrette with great complexity—use half balsamic for sweetness and half red wine vinegar for tartness along with your extra virgin olive oil.
Get More Recipes In Your Inbox!