T. J.'s Mediterranean Salad Recipe, For Your Best Heart Health: The Mediterranean Diet and Reversing Metabolic Syndrome After Heart Disease
Research on the benefits of olive oil and the Mediterranean diet continues to support the role they play in good health. One of the longest and most wide-reaching studies comes from Spain, one of my favorite countries and of course, as Club members know, one of the leading producers of the most flavorful and polyphenol-rich extra virgin olive oils. This study's scientific findings show that following the Mediterranean lifestyle, diet included, helps not only prevent many health conditions but also reverse some of them. And because it's delicious as well as good for you, it doesn't feel like "a diet," but rather an enjoyable way of life. This week's recipe also shows how easy it can be!
T. J.'s Mediterranean Salad
T. J.'s Mediterranean Salad

Every country around the Mediterranean has its own version of a national salad, usually created with tomatoes, cucumber, and onions with a smattering of fresh herbs. My version brings in the sweet surprise of watermelon—on its own a great pairing with the feta. Speaking of feta, always buy blocks or rounds of feta, not crumbles, which often get dried out in the package. This combination makes a satisfying lunch or dinner, especially on hot days when you want to enjoy a light meal with no cooking needed. It takes only a few minutes to prep, but if you have the time, let it sit on the counter for about 30 minutes before digging in so that the flavors can meld.

Ingredients

2 large cucumbers
1 pound tomatoes, any variety
1 pound watermelon chunks
1 medium red onion
1/2 cup fresh parsley, minced
1/4 cup fresh mint, minced
4 tablespoons extra virgin olive oil
2 tablespoons fresh lemon juice, plus more to taste
Freshly ground black pepper and sea salt to taste
6-ounce slice feta cheese

Directions

Step 1

Cut the cucumbers (leave the skins on), tomatoes, watermelon, and red onion into an even dice and place in a large glass bowl. Add the herbs, olive oil, and lemon juice, and toss gently. Taste and, if needed, add salt, pepper, and extra lemon juice to your liking.

Step 2

Just before serving, crumble the feta over the top.

Yields 4 servings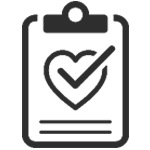 For Your Best Heart Health
The Mediterranean Diet: Reversing Metabolic Syndrome After Heart Disease
The study: "Adherence to a Mediterranean lifestyle improves metabolic status in coronary heart disease patients: A prospective analysis from the CORDIOPREV study," Journal of Internal Medicine, May 2023.
Study Abstract from the Research Team
Background and objectives: A Mediterranean lifestyle may prevent and mitigate cardiometabolic disorders. We explored whether adherence to a Mediterranean lifestyle (MEDLIFE) was prospectively associated with the risk of metabolic syndrome (MetS) among coronary heart disease (CHD) patients.
Methods: The Coronary Diet Intervention with Olive Oil and Cardiovascular Prevention (CORDIOPREV) study was an interventional diet study to compare a Mediterranean diet with a low-fat diet in 1,002 CHD patients. The Mediterranean lifestyle (MEDLIFE) index was used to assess adherence to MEDLIFE at baseline and, after five years, in 851 participants from the CORDIOPREV study. Subjects were classified as having high (13 points or more), moderate (12 to 13 points), and low (less than 12 points) adherence to MEDLIFE.
Results: During the five-year follow-up, CORDIOPREV participants with high adherence to MEDLIFE had a lower risk of MetS development and a higher likelihood of reversing preexisting MetS compared with participants with low adherence to MEDLIFE. Each additional one-point increment in the MEDLIFE index was associated with a 24% lower risk of MetS development and a 21% higher likelihood of reversing preexisting MetS.
Conclusions: Our results showed that greater adherence to MEDLIFE reduced the risk of subsequent MetS development and increased the likelihood of reversing preexisting MetS among patients with CHD at baseline.
---
About Heart Disease and Metabolic Syndrome
In the US, you're most likely to hear the term coronary artery disease, or CAD, though it is also referred to as coronary heart disease, according to the CDC. By either name, the condition is caused by the buildup of plaque (cholesterol and other substances) in the walls of the coronary arteries, those that supply blood to the heart and other parts of the body. This causes the arteries to narrow over time, partially or totally blocking blood flow. It's especially dangerous because it can go undetected until it causes a heart attack.
The CDC estimates that about 1 in 20 adults age 20 and older have CAD. And CAD doesn't discriminate: Heart disease is the leading causeof death for both men and women, including most racial and ethnic groups in the United States.
Metabolic syndrome is even more prevalent. About 1 in 3 American adults have it, according to the National Institutes of Health. It encompasses a constellation of factors: having a large waistline, high blood sugar, high blood pressure, high cholesterol, high triglycerides, and low HDL (or good) cholesterol. Having three or more of these factors leads to a metabolic syndrome diagnosis.
Metabolic syndrome is a risk factor for heart disease. Since many people with heart disease also have metabolic syndrome, the ability to reverse it through the Mediterranean diet is extremely important.
---
An editorial published along with the study underlines the importance of the Mediterranean diet for everyone:
"Spain has a proud tradition of nutrition research in the cardiovascular field. The primary preventive PREDIMED study clearly shows the health benefits of professional dietary intervention for individuals with high cardiometabolic risk. The secondary preventive CORDIOPREV study also contributes with important new knowledge about the role of lifestyle, including nutrition, for the prognosis of coronary heart disease. The present study focuses on the role of an overall healthy lifestyle on the prevention and treatment of the metabolic syndrome. Still, the two studies provide complementary knowledge on the health benefits of traditional Mediterranean food. It is important to emphasize that this food pattern is a good model for healthy eating according to the current knowledge.
"The results from the present CORDIOPREV study are indeed clinically relevant. In recent decades, lifestyle and risk factor patterns in the population as a whole, as well as in patients with coronary heart disease, have changed. The prevalence of the metabolic syndrome is increasing in all parts of the population, especially in at-risk individuals with coronary heart disease because such patients today are often sedentary and have abdominal obesity. The metabolic syndrome is—beyond an increased risk of cardiovascular diseases—also linked to an increased risk of cancer, cognitive impairment, and inflammatory diseases, as well as low quality of life.
"Perhaps, we are approaching the limit for what is achievable by pharmacological treatment alone. Instead, an increased investment in lifestyle might be required to further improve the prognosis for people with coronary heart disease. The important data from the Spanish CORDIOPREV study underline that lifestyle interventions, including dietary changes, are still underused in modern healthcare. This study indicates that much health remains to be gained."
Get More Recipes In Your Inbox!