Pasta e Fagioli Salad Recipe, Spotlight on Tomatoes, How to Quick Soak Beans and Guard Against Forever Chemicals (PFAS), Plus Exercise and Inflammation
Looking for a satisfying dish that requires a minimum of cooking? You'll love this adaptation of the classic pasta e fagioli soup, a unique way to savor ripe tomatoes (turning large tomatoes into chunks will work as well as the cherry tomatoes). Canned beans offer convenience, but you can try my quick hack for soaking dried beans if you'd like to make your own. You'll also find strategies to limit exposure to dangerous PFAS (dubbed "forever chemicals") and insights into how exercise delivers health benefits.
Pasta e Fagioli Salad
Pasta e Fagioli Salad

You know pasta e fagioli as a hearty soup that stars the tiny pasta tubes called ditalini and creamy white beans, perfect for chilly nights. But there's no reason to "table" this great combination when you can give it a summery twist: a salad composed of all its delicious ingredients, plus a sweet-tart vinaigrette great for all kinds of salads. If you can't find ditalini, you can use any small-sized pasta—the idea is to get a variety close to the size of the beans. For another layer of flavor, top with shavings of Parmigiano-Reggiano cheese.

Ingredients

2 tablespoons red wine vinegar
2 tablespoons balsamic vinegar of Modena
1 tablespoon Dijon mustard
1 tablespoon honey
1/2 teaspoon coarse salt, plus more to taste
1/2 garlic clove, minced
1/2 cup extra virgin olive oil
Freshly ground black pepper to taste
3 cups cooked cannellini beans or one 29-ounce can, rinsed and drained
3 cups cooked pasta, such as ditalini
3 cups cherry tomatoes
1 medium red onion, slivered
2 tablespoons each chopped fresh parsley and basil, plus more for garnish

Directions

Step 1

Make the vinaigrette: In a medium bowl, whisk together the two vinegars, mustard, honey, salt, and garlic. Gradually whisk in the olive oil until the dressing is emulsified. Season to taste with salt and pepper. Set aside.

Step 2

Place the beans, pasta, tomatoes, red onion, and herbs in a large glass bowl and pour on the vinaigrette. Toss gently to coat. Serve at room temperature or chilled, garnished with more herbs.

Yields 6 generous servings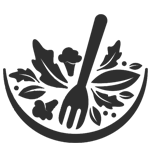 Healthy Ingredient Spotlight
Tomatoes, Tomatoes, Tomatoes
There's no better time to enjoy tomatoes than summer. For the sweetest cherry tomatoes, look for Sungolds and other bright-yellow varieties—wonderful in the pasta e fagioli salad. I love to stuff huge beefsteak tomatoes with tuna flakes from a just-grilled filet and then drizzle them with a vinaigrette. Don't forget to sample heirloom tomatoes in fanciful colors and shapes.
When shopping your local farmers' markets, look for tomatoes with smooth, mostly unblemished skin, but remember that organic tomatoes may not look picture-perfect, and that's OK. More important is that the tomatoes feel ripe all around—firm, but not hard, and definitely not squishy. Then give them the sniff test—they should smell like…tomatoes!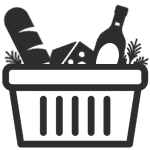 Quick Kitchen Nugget
A Fast Way to Soak Dried Beans
One reason to buy dried beans rather than canned is the greater variety available, plus you control the salt. But, of course, that involves remembering to first soak the beans and then cooking them until tender. Here's a hack to speed up the process—it's especially handy if you forget to soak the beans the night before you want to use them.
Step 1: "Hot soak" the dried beans. In a large pot, add 1 pound of dried beans and 6 cups of cold water (multiply as needed). Bring to a boil, and boil for 3 minutes. Remove the pot from the heat, cover, and let soak for 1 hour.
Step 2: Cook the soaked beans. Drain and rinse the beans in cool water, and wash out the pot. Return the beans to the cleaned pot and cover them with cold water. Bring to a boil, turn the heat down to a simmer, cover, and cook until tender, but not mushy, about 1 hour for cannellini beans (larger beans may take up to an hour more).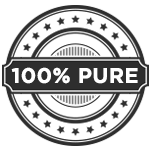 For Your Best Health
Guarding Against "Forever Chemicals"
News of chemical manufacturer 3M agreeing to pay over $10 billion to settle lawsuits over contamination of many US public drinking water systems by its harmful compounds has brought national attention to the problem of per- and polyfluoroalkyl substances or PFAS. They're called forever chemicals because they don't degrade naturally in the environment. And they're dangerous—exposure over time has been linked to health problems, including liver and immune-system damage, heart disease, some cancers, irritable bowel syndrome (IBS), and decreased fertility, according to experts at Hartford Healthcare.
Here's advice from the watchdog group NRDC you can use to protect yourself:
Replace nonstick pans with stainless steel, cast-iron, glass, or ceramic alternatives.
Consider transferring store-bought foods to glass containers when you get home. Don't heat food wrapped in grease-resistant packaging or reheat leftovers in takeout containers. Make popcorn on the stovetop instead of in PFAS-treated microwave bags. Look for BPI-certified compostable packaging, which doesn't contain PFAS.
Choose clothing brands that have removed PFAS from their lines, such as American Eagle and L.L.Bean.
Avoid buying any home furnishings labeled water- or stain-repellent, which likely involve treatments that use PFAS.
Install reverse osmosis filters on your water faucets to get PFAS out of your drinking water.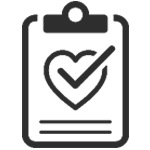 Fitness Flash
How Exercise Helps with Inflammation
Researchers have long known that moderate exercise has a beneficial impact on the body's response to inflammation, but what's been less understood is why. New research done on a mouse model at York University in Toronto, Canada, suggests that the answers may lie within the body's macrophages, white blood cells responsible for killing off infections, healing injury, and otherwise acting as your internal first responders.
"Much like you train your muscles through exercise, we showed that exercise of moderate intensity ended up training the precursors of those macrophages in the bone marrow," says Ali Abdul-Sater, PhD, associate professor in the University's School of Kinesiology and Health Science and York Research Chair. "The way that exercise is doing this is by changing the way those cells breathe—essentially, how they use oxygen to generate energy and then changing the way they access their DNA."
While many studies have looked at temporary boosts to the immune system immediately after exercise, this study, published in the American Journal of Physiology-Cell Physiology, found these changes occurred even a week later, suggesting that they are long term.
"Inflammation is amazing—it's a very important part of our normal immune response," says Dr. Abdul-Sater. Inflammation is the body's response to infection and other stressors, and some level of inflammation is necessary and desirable. "What we're concerned about is excessive inflammation," he explains. "Heart disease, diabetes, many cancers, and autoimmune diseases all essentially begin because there was an inappropriate inflammatory response."
The study found that, for active mice, it was around the six-to-eight-week mark into the exercise regimen when changes really became apparent. "There's a lot of rewiring that's taking place in the circuitry of how the cells breathe, how the cells metabolize glucose, how the cells then access DNA. So all that just takes time."
Dr. Abdul-Sater says that because the inflammatory response is a very ancient one, this aspect of the immune system is generally very similar across mammals, and he expects the research will translate well to people. In the next phase, the team will collect immune cells from human volunteers who will do exercises of various intensities to see which workout routines are most beneficial to balance the inflammatory response.
"The thing with humans is there's no intervention that will work on everyone. We know that, but what this study suggests is that moderate and persistent exercise not only improves metabolic health, but also will improve immune health in the long run."
Get More Recipes In Your Inbox!