Walnut-Crusted Fish Recipe, Spotlight on Walnuts, The Kitchen Essential Cast Iron, The Benefits of a Good Work-Life Balance, and Beyond Diet and Exercise to Protect Heart Health
Heart disease is our greatest health threat, and the important topic of protecting the heart weaves its way throughout this issue of the newsletter. While a total lifestyle refresh can seem overwhelming, taking smaller steps, including enjoying more extra virgin olive oil and walnuts and finding a better balance between work and your personal life, add up to better health. The more positive choices you make, the more you can reduce your risk from health issues that can really impact the way you want to live.
Walnut-Crusted Fish
Walnut-Crusted Fish

This delicious and heart-healthy topping is the perfect upgrade from breadcrumbs, and a cast iron pan makes quick work of cooking the fish.

Ingredients

1 cup shelled walnut halves or pieces
4 tablespoons extra virgin olive oil, divided, plus more for drizzling
1 tablespoon creamy Dijon mustard
1 tablespoon fresh, chopped flat-leaf parsley 
1 clove garlic, minced
1-1/2 pounds thick white fish fillet, like cod, halibut, or bass, wild caught if available
Optional garnishes: lemon slices, fresh dill

Directions

Step 1

Preheat your oven to 375°F. Put the walnuts in a food processor or coffee bean grinder and pulse until they take on the texture of meal—go slowly because you don't want the contents to turn to nut butter. Add 2 tablespoons of olive oil, the mustard, parsley, and minced garlic, and pulse just until blended.

Step 2

Heat a 10″ cast iron skillet until hot. While you're waiting for it to heat up, pat both sides of the fish dry with paper towels and then press the walnut mixture evenly across the top surfaces. 

Step 3

When the skillet is hot, add 2 tablespoons of olive oil. As soon as it shimmers, use a long spatula to transfer the fish to the skillet. Cook for about 5 minutes, until the bottom browns.

Step 4

Transfer the skillet to the top third of your oven and cook for 8-12 minutes, until the fish feels firm (you can test on the side); this will depend on the thickness of your fish. 

Step 5

Turn your oven to broil to quickly toast the crust. Don't walk away—this should only take 2 or 3 minutes. 

Step 6

Turn off the oven and, using high-heat-resistant oven mitts, carefully transfer the skillet to a heat-resistant pad on your counter. Drizzle the fish with more olive oil and garnish as desired.

Yields 4 servings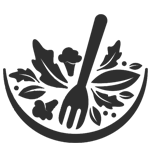 Healthy Ingredient Spotlight
Walnuts' Wallop of Nutrients
There's good reason—many good reasons, in fact—that walnuts consistently make the list of the healthiest foods. A great source of anti-inflammatory omega-3 alpha-linolenic acids, walnuts also deliver protein, fiber, polyunsaturated fatty acids, and numerous vitamins and minerals. Their unique nutrient profile is likely what makes them so good for heart health. Now, using a newly developed technology that can quantify gene expression levels in the gut and monitor how these levels shift in response to various dietary changes, a team of scientists may have found out more specifically how walnuts help the heart.
"Research has shown that walnuts may have heart-healthy benefits like lowering cholesterol levels and blood pressure," said Mansi Chandra, a researcher at Juniata College in Huntingdon, Pennsylvania. "This motivated us to look at how walnuts benefited the gut microbiome and whether those effects led to the potential beneficial effects. Our findings represent a new mechanism through which walnuts may lower cardiovascular disease risk."
Chandra and her colleagues discovered that introducing walnuts into a person's diet led to higher levels of Gordonibacter bacteria. This bacterium converts the plant polyphenols ellagitannins and ellagic acid into metabolites that allow them to be absorbed by the body. Study participants who ate a walnut-rich diet also showed higher levels of expression for several genes that are involved in important metabolic and biosynthetic pathways, including ones that increase the body's production of the amino acid L-homoarginine—a deficiency has been linked to higher risk for cardiovascular disease.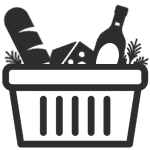 Quick Kitchen Nugget
Get Cookin' with Cast Iron
Many chefs swear by their cast iron skillet because the metal holds heat so well and so uniformly that cooking is a breeze, especially when you need high heat. It's also the ultimate stovetop-to-oven pan—just be sure you have excellent oven mitts to protect your hands from a hot handle.
Either a 10″ or 12″ size is very versatile. Most cast iron skillets from companies like Field, Lodge, and Victoria come pre-seasoned and ready to go, so prepping them doesn't present the issue it once did.
As I always suggest with any pan, heat your cast iron skillet before adding any food, including olive oil. In a hot pan, it will take mere moments for your EVOO to take on the distinctive shimmer of readiness, and then just a few minutes to cook your food.
One fear home cooks have is about cast iron is caring for it. It's not complicated, but it is necessary to wash and dry it well before storing in order to avoid a rusty surprise the next time you reach for it. Wash it in hot water and use a stiff brush—not a scouring pad—if there's any stuck-on food that needs to be removed. You can also use coarse salt as a safe abrasive. Rinse and dry it completely with a soft towel. Then rub in a few drops of olive oil and use a clean paper towel to buff it dry.
While I love skillet brownies, avoid using the same cast iron skillet for sweet and savory dishes, especially fish—have one dedicated for each.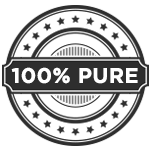 For Your Best Health
The Benefits of a Good Work-Life Balance
Work-life balance may not guarantee success, but without it, failure is almost inevitable, according to J. Gerald Suarez, PhD, and other experts from the University of Maryland's Robert H. Smith School of Business.
Finding the right balance between work demands and a satisfying personal life may seem overwhelming, but it helps to think of balance as those elements that contribute to your stability and steadiness. "It's in the process of mindful reflection and discovery that we find inspiration to execute our decisions and bring our priorities to life," says Dr. Suarez, professor of practice in systems thinking and design.
Successful work-life balance is about moving forward steadily, he suggests. Think of the tightrope walkers who set the goal of making it to the other end, focusing on their next steps and compartmentalizing all other potential distractions—they recognize that there are no shortcuts. You can work to identify the small and achievable steps that will bring consistency of action each day, week, and month, he explains, adding that unexpected events, conflicts, crises, requests, and scheduling shifts will challenge that consistency and require mindful choices to maintain your course. "Is it possible to balance a conflict between an important work presentation that can contribute to a promotion or attending the first recital of our kids? By the time we find ourselves in this predicament, we can only justify our decision," said Dr. Suarez. "But no matter the choice we make, there will be a residual emotional effect and an impact on ourselves and others."
Here are Dr. Suarez's tips for achieving a better work-life balance:
Be honest with yourself. Be genuine and articulate what truly matters most to you. Share your intent with your loved ones and heighten their awareness regarding your priorities and the context behind them.
Keep a calendar. Schedule and honor personal activities and time with friends and family much like you do with important work-related events. It's easy to embrace the "always on" attitude at work and neglect the relationships and experiences that bring stability to our lives.
Set the right tone. For supervisors, be an example to others in the workplace by modeling adequate behaviors for work-life balance. Sending emails in the middle of the night or during weekends may signal there are no demarcations or boundaries.
Create safeguards. Empower and develop team members at work to become an extension of your leadership. If they feel trusted, empowered, and capable, they will amplify your presence and create pockets of freedom in your schedule. Developing your team will allow you to mitigate the discomfort of taking time off, booking your next vacation, or having a moment to unplug.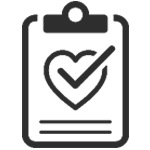 Fitness Flash
Beyond Diet and Exercise to Protect Heart Health
A new study from researchers at The Ohio State University analyzed data from over 20,000 U.S. adults and linked a healthier diet and increased exercise to weight loss that reduces heart disease risk. But even people who lost weight still fell short on the American Heart Association's "Life's Essential 8," the 8-part checklist promoting heart disease risk reduction by meeting goals for body weight, blood pressure, cholesterol, blood sugar, smoking, physical activity, diet, and sleep. This means that weight loss alone isn't enough for optimal heart health. The researchers found that, overall, Americans have an average score of 60 out of 100 on the eight measures, suggesting there is plenty of room for improvement even among those whose diet and exercise behaviors helped move the needle on some metrics. 
"Clinically significant weight loss results in improvements in some health indices," says senior study author Colleen Spees, PhD, MEd, RDN, associate professor of medical dietetics in the School of Health and Rehabilitation Sciences at Ohio State. "People should feel hopeful in knowing that losing just 5% of their body weight is meaningful in terms of clinical improvements." Adults with weight loss reported higher diet quality, more moderate and vigorous physical activity, and lower LDL cholesterol than the group without clinically significant weight loss. Yet as a group, they also had a higher average BMI and HbA1c blood sugar measure and fewer hours of sleep, things that bring down their composite Life's Essential 8 score.
Among adults who did not have success at weight loss, many reported skipping meals or using prescription diet pills, following low-carb and liquid diets, taking laxatives or vomiting, and smoking—all of which are not winning weight-loss strategies. "We saw that people are still gravitating to non-evidence-based approaches for weight loss, which are not sustainable. What is sustainable is changing behaviors and eating patterns," Dr. Spees says.
"We have a lot of work to do as a country," she adds. "Even though there were significant differences on several parameters between the groups, the fact remains that, as a whole, adults in this country are not adopting the Life's Essential 8 behaviors that are directly correlated with heart health…We absolutely need to be moving toward prevention of disease versus waiting until people are diagnosed with a disease. This becomes quite overwhelming, and individuals may feel it's too late at that point," she said.
One idea to consider, she suggests, would be prescriptions for regular visits with registered dietitians trained in behavior change, complete with insurance reimbursement, similar to physical therapy. "We have fantastic research, we have incredible educators," she says. "What we don't have is policy that promotes optimal health across the lifespan, from pregnancy through older adulthood."
The study, "Differences in Adherence to American Heart Association's Life's Essential 8, Diet Quality, and Weight Loss Strategies Between Those With and Without Recent Clinically Significant Weight Loss in a Nationally Representative Sample of US Adults," was published in the Journal of the American Heart Association.
Get More Recipes In Your Inbox!