Chicken with Cashew-Cilantro Sauce Recipe, How to Choose Foster Well-being with Healthy Fatty Acids—Another Contributor to the Benefits of Olive Oil
When it comes to most studies on the benefits of olive oil, polyphenols get all the attention, yet these micronutrients add up to just a fraction of the oil's content. Extra virgin olive oil is primarily made up of a monounsaturated fatty acid called oleic acid, which contributes to the healthful benefits of olive oil as well, according to a study done in Spain, which I'm sharing. The following chicken recipe is a delicious way to get these benefits!
Chicken with Cashew-Cilantro Sauce
Chicken with Cashew-Cilantro Sauce

This recipe brings together many strong flavors that meld beautifully—the sweetness of the cashews, the citrusy zest of the lime, the spiciness of the pepper and the garlic. You can make the sauce and marinate the chicken a day ahead; cover both and refrigerate until needed (allow the sauce to come to room temperature before serving). Although you can grill the chicken, it bakes up quickly in the oven. If you can't find the sweet soy sauce known as kecap manis at your local supermarket or Asian market, substitute 2 tablespoons regular soy sauce and 1 tablespoon sugar.

Ingredients

2 cups raw or low-sodium roasted cashews
1 cup cilantro with stems, loosely packed
1/3 cup extra virgin olive oil
1/3 cup water
8 garlic cloves, peeled
3 tablespoons sweet soy (kecap manis)
1 fresh jalapeño pepper, stemmed (remove the seeds for a milder taste)
Zest of a large lime
2 tablespoons fresh lime juice
4 pounds boneless, skinless chicken thighs

Directions

Step 1

If using raw cashews, toast them in the oven at 350°F for 10 minutes to bring out their flavor. Place all the ingredients except the chicken in your food processor and pulse until you get a thick and chunky sauce. Transfer all but ¾ cup to a serving bowl and reserve. Place the chicken in a large bowl and add the ¾ cup of the sauce. Use your hands to coat the chicken thoroughly.

Step 2

Preheat your oven to 385°F. Transfer the chicken to two rimmed sheet pans that have been lined with parchment paper. Bake for 35 minutes, rotating the pans halfway through. Turn on the broiler and place each pan under it, one at a time, for 3 minutes for a nice crisp.

Step 3

To serve, top each thigh with a dollop of the reserved cashew-cilantro sauce and pass the rest on the side.

Yields 6-8 servings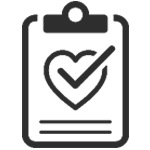 Fostering Well-being with Healthy Fatty Acids
Another contributor to the benefits of olive oil
The Study
"Update on Anti-Inflammatory Molecular Mechanisms Induced by Oleic Acid," Nutrients, 2023
The Findings
"Oleic acid, the principal component of olive oil, has properties that help to prevent cancer and Alzheimer's disease and to lower cholesterol."
A Summary of the Study from the University of Seville
"The health benefits of olive oil, which are commonly attributed to its minor components such as polyphenols, are now well recognized by science. But little attention has been paid to oleic acid, which represents 70 to 80 percent of the oil's composition. That is why a group of professors from the Faculties of Pharmacy and Medicine at the University of Seville, in conjunction with professionals from the Seville North and Aljarafe Health District and the Costa del Sol Hospital, have produced a study on oleic acid's main contributions to health. This fatty acid is the main constituent of olive oil and is responsible for many health-promoting properties. Oleic acid is produced by the diet and synthesis in the body itself, and is the most abundant monounsaturated fatty acid (MUFA) in the human diet.
"The Mediterranean diet is the most widely recognized diet for preventing disease and slowing the effects of aging. The olive tree (Olea europaea L.) is abundant in the Mediterranean basin, and olive oil, which is extracted from its fruit, is the most characteristic item and the main fat in this diet, which is also marked by a high vegetable intake, moderate fish consumption, low-to-moderate dairy consumption, low red meat intake and moderate wine consumption.
"Oleic acid is the principal MUFA in the human circulatory system. In the brain, it is a major component of membrane phospholipids and abounds in the neuronal myelin sheaths. A significantly decreased level of oleic acid has been observed in the brains of patients suffering from major depressive disorders and Alzheimer's disease.
"Like all free fatty acids, oleic acid's main function is that of an energy molecule and a component of cell membranes. One of its most characteristic qualities is its antioxidant properties, since it can directly regulate both the synthesis and the activity of antioxidant enzymes. Another beneficial property is its hypocholesterolemic effect: It inhibits the expression of proteins associated with cholesterol transport, reducing cholesterol absorption and thus preventing atherosclerosis.
"Oleic acid is also recognized as an anti-cancer molecule because of its inhibitory effects on the overexpression of oncogenes and their effects on programmed cell death. Moreover, oleic acid is generally considered an anti-inflammatory molecule, although this quality is still under debate among scientists.
Furthermore, "oleoylethanolamide, a derivative of oleic acid, has anti-inflammatory and antioxidant effects of its own and has now been proposed as a potent therapeutic agent to treat obesity. This underlines the benefits of oleic acid for health. Emerging research suggests that it may influence epigenetic mechanisms (direct modifications of DNA and DNA-associated proteins) and may help modulate the immune system, specifically by regulating cells involved in developing inflammation."
The authors of this study do point out that research on olive oil has been done with animals and that there's a need for further research to confirm the significant properties shown by oleic acid and its derivatives in people.
Get More Recipes In Your Inbox!