Cannellini Bean and Gorgonzola Bruschetta Recipe, Spotlight on Cannellini Beans, Blood Pressure and Weight-Loss
The holidays definitely have a different feel this year, but even when cooking for just one or two, my food philosophy is that your dishes should still be every bit as pleasing to your palate—no cutting corners! Cooking is a wonderful gift we can give ourselves, and there's nothing quite as good for the soul and the psyche as filling your home with wonderful aromas from the kitchen. Use the great tech tools we have to cook with a faraway friend or loved one through your iPad or during a Zoom call—both the recipes in this issue of The Olive Oil Hunter Newsletter are easy enough to do while you chat. Just set a timer so you remember to take your pans out of the oven on time!
Cannellini Bean and Gorgonzola Bruschetta
Cannellini Bean and Gorgonzola Bruschetta

Creamy beans, crispy prosciutto, and tangy gorgonzola cheese—what could make a more satisfying and delicious bruschetta topping? But if you want to skip the bread, enjoy this as a side dish with lamb or another roasted meat.

Ingredients

12 thin slices prosciutto (about 6 ounces)
1 baguette cut into 1/2-inch slices
2 tablespoons extra virgin olive oil, plus more for serving
1 tablespoon chopped fresh rosemary needles
2 cloves garlic, minced
1/2 teaspoon hot red pepper flakes (optional)
Two 15-ounce cans cannellini beans, drained and well rinsed
3 ounces gorgonzola dolce or another mild blue cheese
2 teaspoons fresh lemon juice
Kosher salt
Freshly ground black pepper

Directions

Step 1

Preheat your oven to 350°F. Line a baking sheet with parchment paper and arrange the prosciutto on it in a single layer (use two baking sheets if necessary). Bake for 12 to 15 minutes, or until the prosciutto has changed color slightly and is crisp (it will continue to crisp as it cools). Transfer to a cooling rack and set aside. Toast the bread while the oven is hot (you can do this while the prosciutto bakes if your oven is large enough).

Step 2

In the meantime, heat the 2 tablespoons of olive oil in a large skillet over medium-low heat. Add the rosemary, garlic, and hot pepper flakes (if using them), and sauté for 2 to 3 minutes or until the garlic softens but does not brown. Stir in the beans, mashing them roughly with the back of a spoon. Stir in the cheese and cook until it melts. Add the lemon juice, and then season to taste with salt and pepper.

Step 3

To serve, spread the bean and cheese mixture on the toasted bread. Drizzle with more olive oil, and then crumble prosciutto on top.

Yields 4 to 6 servings.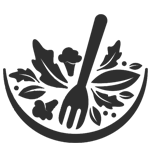 Healthy Ingredient Spotlight
Cannellini (White Beans)
All legumes are great sources of protein, but a number of white beans—cannellini, Great Northern, and Navy beans in particular—also offer a creaminess that can rival potatoes, with a far healthier nutrient profile. One cup of cooked white beans delivers between 15 and 19 grams of protein and about 12 grams of all-important fiber, plus key vitamins and minerals. I'm all for the convenience of buying canned beans, as long as you look for no- or low-sodium varieties and always rinse them well. But if you have the time to soak dried beans, there are even more delicate and creamy varieties to try. Tarbais (the bean used for cassoulets), large white lima beans, and delicate flageolets are wonderful choices, especially for slow-simmered stews and casseroles. They're all available from artisanal grower Rancho Gordo.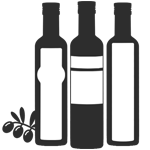 Healthy Kitchen Nugget
Roasting Cannellini
A crunchy and streamlined twist on the above recipe is to roast the cannellini beans almost as you would fingerling potatoes. Here's how: After rinsing the beans, turn them out on paper towels and pat them dry. Next, transfer them to a sheet pan, spreading them out in a single layer, and pop the pan in the fridge while you preheat your oven to 425°F (an hour's chill time is even better). When the oven's ready, add a few thickly sliced garlic cloves to the pan and sprinkle everything liberally with extra virgin olive oil. Add a pinch of salt, a few grinds of fresh black peppercorns, and a few fresh chopped rosemary needles. Roast for 15 minutes, and then use a spatula to flip the beans and roast for another 15 minutes until crisp and golden. Before serving, use a microplane grater to grate some lemon zest over the beans, and serve.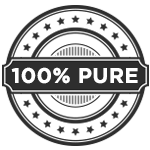 For Your Best Health
Importance of Normal Blood Pressure
We know how important it is for your heart to keep blood pressure in a healthy range. Now we're learning just how important it is for your brain too. According to Dr. Karolina Wartolowska of the Centre for Prevention of Stroke and Dementia at the University of Oxford (UK) and co-author of a new study published in the European Heart Journal, damage to small blood vessels in the brain can increase not only from aging but also from blood pressure. Dr. Wartolowska's new research found that having a higher diastolic blood pressure (the second, lower number on a blood pressure reading) in your 40s and 50s is associated with more extensive brain damage in your later years. "This means that it is not just the systolic blood pressure, the first, higher number, that is important to prevent brain tissue damage," she says. "Many people may think of hypertension and stroke as diseases of older people, but our results suggest that if we would like to keep a healthy brain well into our 60s and 70s, we may have to make sure our blood pressure, including the diastolic blood pressure, stays within a healthy range when we are in our 40s and 50s." Her research also suggests that even slightly elevated blood pressure—before it meets the criteria for treatment—can harm brain tissue. So, the goal might be to have blood pressure on the lower end of normal, like a reading of 120/70, rather than a somewhat higher level that might still be considered within the normal range.
Lifestyle steps can have a significant impact on your numbers. Here are suggestions to follow from the Mayo Clinic:
Lose any extra weight.
Get regular exercise.
Eat a healthy diet.
Lower your salt intake.
Limit alcoholic beverages (one per day for women, two for men, max).
Stop smoking.
Reduce caffeine.
Ease stress.
Monitor your blood pressure at home and check in with your doctor regularly.
Get support from friends and loved ones to help you reach these goals.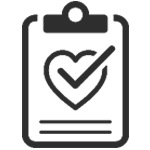 Fitness Flash
Making Weight-Loss Accessible
Are you stuck on the idea that weight loss is possible only for younger people? Research from the University of Warwick and University Hospitals Coventry and Warwickshire NHS Trust (UK) found that age is not a barrier to losing weight—what matters is having a plan.
For the study, published in Clinical Endocrinology, researchers looked at the results of dieters who participated in a formal weight loss program held in a hospital setting, comparing those under 60 years old to those over 60. It turned out that both groups successfully lost roughly the same 7% of their body weight by making the same set of lifestyle changes—improving diet quality and getting more active. They were also given emotional support to stick with the program. Commitment counts, too; many stayed involved with the program for more or less three years.
If you've shied away from joining an organized weight loss program, know that it could make the difference you're looking for when it comes to shedding pounds. And, as the study's lead author, Dr. Thomas Barber, pointed out, "Weight loss is important at any age, but as we get older, we're more likely to develop the weight-related comorbidities of obesity. Many of these are similar to the effects of aging, so you could argue that the relevance of weight loss becomes heightened as we get older."
Get More Recipes In Your Inbox!