Dark Chocolate Crème Recipe, Spotlight on Dark Chocolate, Easier Melting, Well-being and Online Art Viewing Plus Activities for a Sharper Brain
You might not yet think of dark chocolate and olive oil as the perfect pairing, but this week's recipe is guaranteed to change your mind. Of course, it tastes delicious—that's a given for every Olive Oil Hunter Newsletter dish. But it also has a silky mousse-like "mouth feel" with a fraction of the saturated fat of heavy cream and a double dose of polyphenols from the olive oil and the chocolate. It's an experience to savor. Speaking of experiences, two studies, one on mood and the other on cognitive function, found that very specific actions can give you needed boosts in both areas. Count me in!
Chocolate Crème
Chocolate Crème

This pot-de-crème-inspired chocolate dessert is simplicity itself, rich and light at the same time. Enjoy it as is or as the filling for an 8-inch tart—a pistachio crust is sensational.

Ingredients

10 ounces bittersweet chocolate
1 1/2 cups half-and-half
4 tablespoons extra virgin olive oil

Directions

Step 1

Place the chocolate in a large heatproof bowl. Heat the half-and-half to a simmer and immediately pour it over the chocolate. Wait 5 minutes and then stir until the chocolate is fully melted.

Step 2

Stir in the olive oil until well-blended.

Step 3

Pour into four small dessert bowls or coupe glasses and refrigerate until firm, from 4 hours to overnight.

Yields 4 servings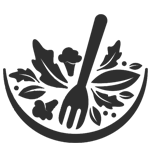 Healthy Ingredient Spotlight
Choosing Dark Chocolate
Chocolate often gets a bad rap because of its high sugar content. For more flavanols—one of the most important polyphenols in cacao—swap semisweet and milk chocolates for varieties made from 70 percent or higher cacao. One ounce of a 70 percent bar has just 13 carb grams, three of which are healthy fiber. Though many chocolates above 85 percent cacao can taste bitter, 70–85 percent is the proverbial sweet spot. Guittard, the San Francisco-area chocolate manufacturer, makes a 72 percent called Coucher du Soleil that's as sweet as anyone could want.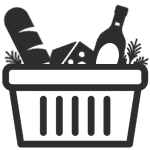 Healthy Kitchen Nugget
Easier Melting
Tempering chocolate is the bane of many home chefs, but it's chiefly used for getting a glossy finish on icings and on chocolate decorations and fruits dipped in chocolate. It's not necessary when melted chocolate will be incorporated into ingredients for a filling or batter. Buy coin-shaped wafers because they melt very quickly. Chopping up bars for melting is just a hassle! And chocolate chips are designed not to melt all that well (so they'll hold up better in cookies).
When blending cream into chocolate, the above technique is perfect. When you need melted chocolate to add to other ingredients, an easy way is to place three-quarters of the needed amount in a microwave-safe bowl and microwave at 50 percent for one minute at a time. When the chocolate has melted, add the reserved chocolate to the bowl, let it all sit for a minute, and then fold together—as the additional chocolate melts, it will also bring down the temperature of the microwaved chocolate so you can use it that much sooner.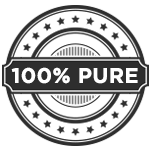 For Your Best Health
Online Art Viewing Equals Greater Well-being
We know the soothing effects on mood, stress, and well-being that come from viewing art at galleries and museums. But what if you can't get to an installation as often as you'd like? A new study led by psychologists MacKenzie Trupp, PhD, and Matthew Pelowski, PhD, of the Arts and Research on Transformation of Individuals and Society research group at the University of Vienna, found that a short three-minute visit to an online art or cultural exhibition can lead to significant positive effects.
As a silver lining of COVID-19, many arts and cultural institutions shifted from stationary buildings to the internet—digital museums and online art galleries became quite popular. This had two effects: First, art and cultural objects could be accessed from your sofa. Second, art had the opportunity to reach a much wider audience than before, including people in rural areas where access is often limited.
For their study, the researchers asked participants to visit art exhibitions accessible via smartphones, tablets, and computers. Before and after the visit, psychological state and well-being were measured to determine the extent to which viewing the art might be beneficial. Results showed that even very brief viewings can have significant effects, leading to lower negative mood, anxiety, and loneliness, as well as higher subjective well-being. These results were comparable to other interventions such as nature experiences and visits to physical art galleries. Upon further investigation, the subjective experiences of individuals became an important aspect to consider. The research team discovered that the more meaningful or beautiful people found the art to be and the more positive feelings they had while viewing it, the greater the benefit.

Fitness Flash
Activities for a Sharper Brain
Studies have shown that physical and mental activity help preserve thinking skills and delay dementia. New research, published online in the July 20, 2022 issue of Neurology, the medical journal of the American Academy of Neurology, suggests that these benefits may vary for men and women, but are still important for both sexes.
The study looked at the effects of both types of activities on cognitive reserve in the areas of thinking speed and memory. Cognitive reserve is the buffer that occurs when people have strong thinking skills even when their brains show signs of the underlying changes associated with cognitive impairment and dementia.
"We found that greater physical activity was associated with greater thinking speed reserve in women, but not in men," says study author Judy Pa, PhD, of the University of California, San Diego. "Taking part in more mental activities was associated with greater thinking speed reserve for both men and women." Greater physical activity was not associated with memory reserve in men or women.
The study involved 758 people with an average age of 76. Some had no thinking or memory problems, some had mild cognitive impairment, and some had dementia. The participants underwent brain scans and thinking speed and memory tests. To calculate cognitive reserve, their thinking test scores were compared against the changes in the brain associated with dementia, such as the total volume of the hippocampus.
People were also asked about their usual weekly physical activity and reported that they took part in an average of at least 15 minutes per week of activities that elevate heart rates, such as brisk walking and biking.
For mental activity, they were asked whether they had participated in three types of activities in the past 13 months: reading magazines, newspapers, or books; going to classes; and playing cards, games, or bingo. They were given one point for each type of activity, for a maximum of three points. Participants averaged 1.4 points.
Dr. Pa reports that each additional mental activity people participated in corresponded to 13 fewer years of aging in the processing speed in their thinking skills—17 years among men and 10 years among women.
"As we have arguably few-to-no effective treatments for Alzheimer's disease, prevention is crucial. An ounce of prevention is worth a pound of treatment," she says. "To know that people could potentially improve their cognitive reserve by taking simple steps such as going to classes at the community center, playing bingo with their friends, or spending more time walking or gardening is very exciting."
Dr. Pa also found that, based on the effects seen in the study, a doubling of the amount of physical activity would be equivalent to an estimated 2.75 fewer years of aging when it comes to women's processing speed in their thinking skills.
It's important to note that the study doesn't prove that physical and mental activities help improve cognitive reserve, only that there's an association. Also, for women, having the APOE e4 gene, which carries the strongest risk for Alzheimer's, lessens the effects of the beneficial relationship between physical and mental activities and cognitive reserve. A limitation of the study was that people reported their own physical and mental activity, so they may not have remembered correctly. But spending time on enjoyable activities certainly holds potential and can bring immediate pleasure as well.
Get More Recipes In Your Inbox!