Olive Oil Chiffon Cake Recipe, Using Olive Oil in Lieu of Butter or Oil, and The Therapeutic Properties Of Olive Oil
As your Olive Oil Hunter, it's only natural that I love to share new research on the benefits of olive oil. What gets me so excited is that you get all the health boosts from its polyphenols and other compounds while, at the same time, enhancing your cooking with its deep flavors. Unlike guidelines that call for following a restrictive diet or eating foods that are good for you but that you don't really enjoy, extra virgin olive oil is more of a healthy lifestyle choice. Yet even the most long-standing members of the Fresh-Pressed Olive Oil Club may be surprised by just how delicious olive oil can be in sweets—as you're about to find out!
Olive Oil Chiffon Cake
Olive Oil Chiffon Cake

What sets chiffon cake apart from other yellow cakes is its versatility—use it for classic layer cake recipes, for ice cream cakes, and even for a breakfast cake. Because it's made with oil, not butter, chiffon cake stays moist in the fridge or freezer. Extra virgin olive oil adds a subtle yet rich flavor—you'll never call chiffon cake bland again! What's more, it's wonderful for getting all the benefits of olive oil in a sweet way. This recipe yields two 9-inch rounds. I love to cut a wedge from one layer and top it with yogurt and fruit for breakfast or a snack. You can also cut each layer in two horizontally to build a four-layer cake with your favorite filling.

Ingredients

5 large eggs
1 cup sugar, divided
1/2 + 1/8 cup extra virgin olive oil
1 1/2 teaspoons vanilla extract
1/3 cup water, room temperature
1 1/4 cups cake flour
1/2 + 1/8 teaspoon baking powder
1/2 teaspoon kosher salt
1/2 + 1/8 teaspoon cream of tartar

Directions

Step 1

Separate the whites from the yolks when the eggs are cold and then leave them on the counter for about 30 minutes to come to room temperature (the whites will whip much better than when cold). Center one of the racks in the middle of your oven and preheat it to 325°F. Line two 9-inch cake pans with parchment paper and set aside.

Step 2

In a large bowl, whisk the yolks and 1/2 cup sugar for about 2 minutes until fully blended and light in color. Whisk in the olive oil, vanilla, and water. Whisk the flour and baking powder in a small bowl and then whisk this into the yolk mixture until it's fully incorporated.

Step 3

In a standing mixer or large bowl, beat egg whites, salt, cream of tartar, and the remaining 1/2 cup sugar on low speed for about 30 seconds and then gradually increase the speed to high. Continue beating for 8–10 minutes until you get a glossy meringue with firm peaks.

Step 4

Fold about a cup of the meringue into the yolk mixture to lighten it and then gently fold in the rest in three batches, just until there are barely any streaks of meringue visible. Divide the batter between the two pans and gently smooth the surfaces with an offset spatula. Bake the cakes on the same rack for 15 minutes and then reverse their positions and continue baking until the tops are golden brown and spring back when lightly pressed with a fingertip—about 15 minutes more, depending on your oven.

Step 5

When done, invert the pans onto two wire racks to cool for about an hour. Turn them right side up and run an offset spatula around the sides of the cakes to loosen them, then invert them again, take off the pans, and remove the parchment. If you aren't using the layers right away, you can stack them with a piece of parchment paper between them and store them in a covered cake holder for up to three days on the counter.

Yields two 9-inch cake layers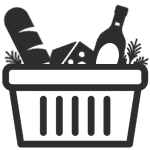 Healthy Kitchen Nugget
The Great Olive Oil Swap
Whether you're making a dish that's sweet or savory, olive oil adds another layer of flavor that butter doesn't always impart and that's certainly missing with other plant-based oils. When you're using olive oil in place of a vegetable oil, use the same amount called for in the recipe. When you're using it in place of butter, use 75 percent of the amount of butter, so 3 tablespoons of olive oil for 4 tablespoons of butter.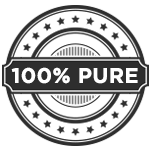 For Your Best Health
Olive Oil as Therapy
In a special issue of the journal Nutrients devoted solely to research on olive oil, a team of scientists from Spain wrote a comprehensive report on the benefits of extra virgin olive oil. What was especially interesting was the role it might one day play in clinical nutrition—when doctors use nutrition to treat or manage health conditions, sometimes with supplemental feedings through an IV or even a feeding tube to correct deficiencies. Extra virgin olive oil is being looked at for this because of its many therapeutic properties.
Most of us tend to think of the benefits of olive oil as preventive, but there's also the possibility that it can be healing, thanks to components like oleic acid, hydroxytyrosol, and oleuropein. While the researchers point out that focused studies are needed to "chisel specific recommendations for its therapeutic use through different formulations in other specific diseases and clinical populations," they list these top benefits of olive oil on its own or as part of the Mediterranean diet:
Supports cardiovascular function and health
Supports lipoprotein metabolism, which could positively influence cholesterol levels
Affects carbohydrate metabolism, helping protect against metabolic syndrome (a precursor of diabetes)
Protects against neurodegenerative diseases
Lowers cancer risk
Supports healthy gut microbiota
From "Therapeutic Properties and Use of Extra Virgin Olive Oil in Clinical Nutrition: A Narrative Review and Literature Update," Nutrients2022 (14).
Get More Recipes In Your Inbox!