Roasted Ratatouille Recipe, For Your Best Heart Health: The Mediterranean Diet Fights Heart Attacks and Stroke
There's no shortage of "best diet" lists for losing weight, but they don't always have scientific backing or address the bigger picture that includes taking care of your overall health.
When I share the benefits of olive oil, it's often in the context of the Mediterranean diet. After all, no matter how delicious the freshest extra virgin olive oil is, you need other foods to enjoy it fully! The Mediterranean diet has scores of studies that support its adoption.
Now a new research review goes a step further: the authors did a deep dive to compare it to six other diets that claim to lower heart attacks and death rates in people with heart disease. These included the Pritikin diet, the Ornish diet, and a very, very low-fat diet, all known to be extremely restrictive. The Mediterranean diet bested them all, with the bonus benefit of stroke prevention (details below), plus it tastes great.
A case in point is the following recipe. For those who only know "Ratatouille" as the lead character from the Disney classic, let me introduce you to the dish that inspired his name…with my own personal twist, of course!
Roasted Ratatouille
Roasted Ratatouille

All the flavors of seasonal bounty meld together in this dish. Rather than cooking it on the stovetop, it's roasted in the oven, with minimal attention. This technique helps preserve the taste and texture of the individual vegetables, even as they cook in each other's juices, and creates more of a caramelized medley than a stew. Ratatouille makes a delicious side dish, a topping for grilled bread or pasta, and a hearty sauce for roasted chicken or fish.

Ingredients

1 small eggplant, about 1 pound
1-1/2 pounds tomatoes, any variety
1 pound zucchini or summer squash, green and/or yellow
3 yellow, orange, or red bell peppers
1 large onion, about 1 pound
8 cloves garlic, sliced
7 tablespoons extra virgin olive oil, divided, plus more for the pans
2 teaspoons coarse sea salt
Freshly ground black pepper, to taste
1 tablespoon balsamic vinegar from Modena, plus more to taste
1 tablespoon chopped fresh flat-leaf parsley

Directions

Step 1

Preheat your oven to 350°F. Cut all the vegetables into roughly 1-inch diced pieces and mix together along with the garlic in a large bowl. Add 6 tablespoons of olive oil and the salt, and toss to coat. Lightly oil two rimmed sheet pans (or line them with parchment paper) and divide the vegetables between them. Roast the veggies for a total of 3 hours.

Step 2

After the first hour, as the vegetables give up their moisture and shrink in volume, combine them in one of the sheet pans; after the second hour, flip the veggies with a large spatula.

Step 3

When done, transfer the vegetables back to the large bowl, taking care to get all the juices. Season with pepper, drizzle on the last tablespoon of olive oil and the vinegar, and sprinkle with the parsley.

Serves 8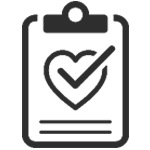 For Your Best Heart Health
The Mediterranean diet fights heart attacks and stroke
The study: "Comparison of seven popular structured dietary programmes and risk of mortality and major cardiovascular events in patients at increased cardiovascular risk: systematic review and network meta-analysis," BMJ, March 2023.
The analysis: In the first study of its kind, an international group of researchers from the US, Canada, Brazil, Colombia, Spain, and China analyzed the effects of seven different popular diet plans designed to reduce "the likelihood of death and heart attack in people at heightened risk of cardiovascular disease." They compared the plans to each other and to "minimal intervention efforts" such as being handed a brochure on healthy diets.
After searching through research databases, they identified 40 eligible trials involving a total of 35,548 participants who had heart disease—or at least two known risk factors for it—and who were followed for an average of three years on these popular diets: low fat (18 trials), Mediterranean (12 trials), very low fat (six trials), modified fat (four trials), combined low fat and low sodium (three trials), Ornish (three trials), and Pritikin (one trial). Some trials compared two different diets to each other.
The researchers pointed out that, although many of these diets have the aura of heart health and are often recommended to people at risk of heart problems, such recommendations have relied on "low certainty evidence from non-randomized studies." Translation: there's a lack of gold-standard studies supporting their benefits.
The researchers found that of the seven programs, based on "moderate certainty evidence," Mediterranean dietary programs were better than minimal intervention at preventing all-cause mortality (17 fewer deaths per 1,000 over five years), nonfatal heart attack (17 fewer deaths per 1,000), and stroke (seven fewer deaths per 1,000) for patients at intermediate risk of cardiovascular disease. Low-fat programs were superior to minimal intervention, with moderate certainty for prevention of all-cause mortality (nine fewer deaths per 1,000) and nonfatal heart attack (seven fewer deaths per 1,000) but did not impact stroke risk.
"The absolute effects for both dietary programmes were more pronounced for patients at high risk of cardiovascular disease (36 fewer all-cause deaths per 1,000 and 39 fewer cardiovascular deaths per 1,000 among those that followed the Mediterranean dietary programme over 5 years)," the review concluded. "The five remaining dietary programmes generally had little or no benefit compared with minimal intervention typically based on low to moderate certainty evidence."
Get More Recipes In Your Inbox!