No-Muss, No-Fuss Chocolate Donut Recipe, Spotlight on Cocoa Powder, The Kitchen Essential Donut Pan, Benefits of Spectating Sports, and the Best Time to Burn Fat
One of the aspects of the Mediterranean diet I love the most is that it's very forgiving. Stick with the healthful basics most of the time, and you can indulge every now and then, guilt free. Donuts are a weak spot for many of us, but commercial ones are loaded with additives, and even freshly made ones can taste greasy if they've soaked up too much oil. These baked donuts are not only delicious, but also simple to make, no artificial ingredients added.
Another thing I love about the Mediterranean diet is that it's a lifestyle that embraces social activities, which are important for your mental and overall health. A new study found that being part of the convivial atmosphere at sporting events is a great social activity for boosting well-being. Finally, if one of the reasons you exercise is to burn fat, you'll be interested in experimental research that found morning exercise might do it more efficiently than working out at other times of the day.
No-Muss, No-Fuss Chocolate Donuts
No-Muss, No-Fuss Chocolate Donuts

Forget deep frying and waiting for a yeasted dough to rise—these chocolate treats are ready in just a few minutes. Enjoy as is, with a dusting of confectioner's sugar, or with this simple yet rich chocolate glaze.

Ingredients

1 1/2 cups all-purpose flour
6 tablespoons unsweetened cocoa
1 teaspoon instant espresso powder
3/4 teaspoon baking powder
3/4 teaspoon baking soda
1/4 teaspoon fine sea salt
2 large eggs
1 1/4 cups sugar
6 tablespoons Greek yogurt
3 tablespoons extra virgin olive oil
1/2 cup milk
1 1/2 teaspoon vanilla extract

Optional glaze:

6 ounces semi-sweet chocolate
2 tablespoons olive oil

Directions

Step 1

Preheat your oven to 350°F. Lightly coat two 6-cavity donut pans with olive oil. In a large bowl, whisk together the flour, cocoa, espresso powder, baking powder, baking soda, and salt.

Step 2

In a separate bowl, whisk the eggs until frothy, then add the sugar and whisk until incorporated. Whisk in the yogurt, olive oil, milk, and vanilla. Fold in the dry ingredients.

Step 3

Use a large spoon or a pastry bag fitted with a large plain tip to fill the donut pans. Bake for 10 minutes or until springy to the touch. Allow to cool in the pans, and then glaze if desired.

Step 4

For the glaze, place 5 ounces of the chocolate in a small, microwave-safe glass bowl and melt at 50 percent power for 3 minutes; repeat if needed until the chocolate is almost fully melted. Add the last ounce of chocolate and let sit on the counter for 2 minutes to cool down; then stir until smooth. Stir in the olive oil until fully blended. Dip the top of each donut into the chocolate and then place on a cookie sheet to firm up.

Yields 12 donuts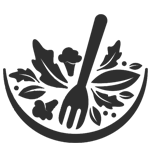 Healthy Ingredient Spotlight
Cocoa Powder
Unsweetened cocoa powder is a food lover's dream: intense chocolate taste—cocoa gives baked goods deeper flavor than chocolate itself—with few calories. Also, ounce for ounce, natural cocoa is the food with the highest flavanol content.
The cocoa process starts with roasted cocoa bean particles, or nibs. The nibs are turned into chocolate liquor. That liquor is pressed to remove much of the cocoa butter and then ground into powder. This is where most of chocolate's flavor comes from and explains why white chocolate, made of cocoa butter and sugar, is rather bland.
Cocoa powder is available in two main forms: natural, with a deeper taste yet lighter color, and Dutch-processed, with a milder taste and darker color (an alkaline ingredient is added to counter natural cocoa's acidity). It's often possible to use the two forms interchangeably with only slight differences in taste in the finished dish. However, to account for the acidity of natural cocoa when baking with it, baking soda (with or without baking powder) is typically called for as a leavening agent. If you don't see it listed in the ingredients in a recipe, add 1/8 teaspoon of baking soda for every 3 tablespoons of natural cocoa powder. Tip: Always sift cocoa into a recipe's other dry ingredients to get rid of any lumps.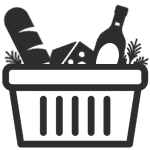 Quick Kitchen Nugget
Kitchen Essential: The Donut Pan
Nonstick donut pans produce perfect rounds. Inexpensive and easy to clean, a set of two pans will let you cook up a dozen in no time. Find them at housewares stores like Williams-Sonoma or online at Amazon.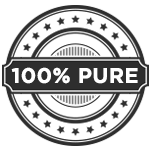 For Your Best Health
"Take me out to the ball game…"
We know about the health benefits of participating in sports, but there's value in being a spectator, too, according to research done at the Anglia Ruskin University School of Psychology and Sport Science in the UK and published in the journal Frontiers in Public Health. Researchers found that attending live sporting events results in higher scores of two important measurements of well-being—life satisfaction and a sense of "life being worthwhile"—as well as lower levels of loneliness. (We already know from separate studies that having a high life satisfaction score is linked to better physical health and successful aging.)
Lead author and head of the school Helen Keyes, PhD, said, "Previous research has focused on specific sports or small population samples, such as college students in the United States. Ours is the first study to look at the benefits of attending any sporting event across an adult population…[F]urther research needs to be carried out to see if these benefits are more pronounced for elite level sport or are more closely linked to supporting a specific team. However, we do know that watching live sport of all types provides many opportunities for social interaction and this helps to forge group identity and belonging, which in turn mitigates loneliness and boosts levels of well-being."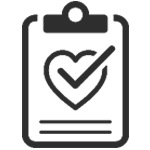 Fitness Flash
A Better Time for Fat Burning?
If one of your exercise goals is to burn off fat, a lab study done at Karolinska Institutet in Sweden and the University of Copenhagen in Denmark and published in the journal PNAS (Proceedings of the National Academy of Sciences), might lead you to try morning workouts to see if this helps get the results you want.
Physical activity at different times of the day can affect the body in different ways, since the biological processes depend on the circadian rhythms of cells. To ascertain how the time of day at which exercise is done affects the burning of fat, the researchers studied the adipose tissue (fat) of mice after a session of high-intensity exercise performed at two points of their daily cycle, an early active phase and an early rest phase (corresponding to a late morning and late evening session, respectively, in people). The researchers studied various markers for fat metabolism and analyzed which genes were active in adipose tissue after exercise.
They found that physical activity at an early active phase increased the expression of genes involved in the breakdown of adipose tissue, thermogenesis (heat production), and mitochondria in the adipose tissue, indicating a higher metabolic rate. These effects were observed only in mice that exercised in the early active phase and were independent of food intake.
"Our results suggest that late morning exercise could be more effective than late evening exercise in terms of boosting the metabolism and the burning of fat, and if this is the case, they could prove of value to people who are overweight," said Professor Juleen R. Zierath, PhD, of the Department of Molecular Medicine and Surgery and the Department of Physiology and Pharmacology at Karolinska Institutet.
Mice and humans share many basic physiological functions, and mice are a well-established model for human physiology and metabolism. However, there are also important differences, such as the fact that mice are nocturnal. "The right timing seems to be important to the body's energy balance and to improving the health benefits of exercise, but more studies are needed to draw any reliable conclusions about the relevance of our findings to humans," said Dr. Zierath.
Get More Recipes In Your Inbox!