LONG
"They may smoke more than Americans and their health care system is far from perfect, but Greeks usually live longer than their U.S. counterparts, and they have some of the world's lowest rates of heart disease and cancer.
"The secret may be their olive-oil-drenched diet.
"Scores of scientific studies in the past decade have shown that olive oil, which is high in monounsaturated fat- the 'good' fat-may prolong life by combating coronary heart disease and different types of cancer.
"No wonder the Greek physician Hippocrates, known as the father of medicine, is said to have referred to olive oil as 'the great therapeutic.'"
—from National Geographic magazine article entitled, "Olive Oil Fights Heart Disease, Breast Cancer, Studies Say," March 21, 2005
SHORT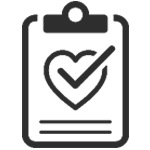 One of the World's Most Healthful Foods
Research at the Mayo Clinic has shown that extra virgin olive oil lowers "bad" cholesterol and helps cut the risk of heart disease. It may help protect you against cancer, especially cancer of the breast, prostate, and colon. It can reduce inflammation and ease joint pain without side effects.
Extra virgin olive oil has also been shown to lower blood pressure, reduce the risk of diabetes and osteoporosis, and may even reduce the risk of Alzheimer's disease.
Extra virgin olive oil is also loaded with antioxidants and polyphenols, which help regulate your immune system and aid it in protecting your body against disease.
The Secret of Greek Longevity?